Taylor Swift's second surprise album doesn't disappoint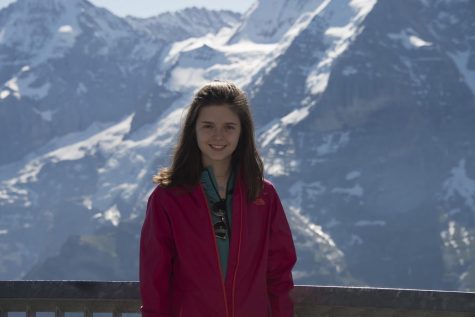 More stories from Chelsea Laurik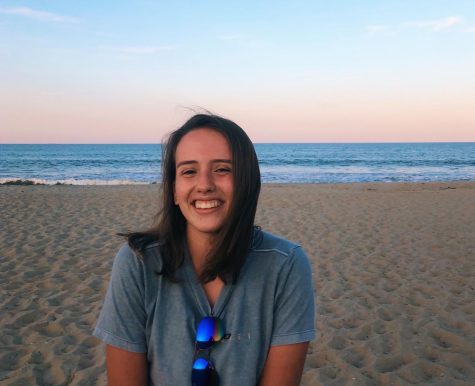 More stories from Emma Saltzman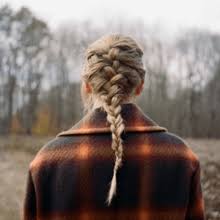 On July 24, 2020, Taylor Swift announced her eighth studio album, "Folklore", later dropping it at midnight that same day. Less than five months later, she did the same thing with "Evermore", leaving fans reeling on social media. Swift has referred to the pieces as sister albums, with Evermore the upbeat younger sister to "Folklore's" melancholic eldest sibling. They're Swift's first and second foray into the world of mellow, introspective indie pop, a total 180 from her tooth-achingly sweet 2019 release, "Lover". On "Evermore", Swift continues the lyrical storytelling that she explored on "Folklore", with intertwining stories told from multiple perspectives weaving through the album as a whole.
Emma:
Top three songs:
"Champagne Problems":
Swift portrays the fear of commitment in "Champagne Problems", a story of a failed proposal. Swift is a known master of bridges, and this one was no exception. She even got the chance to drop one of her rare F-bombs in this. Nonetheless, the lyrics were hard-hitting and personal, capturing what it feels like to be afraid of love and commitment. Many noticed that the chord progression in "Champagne Problems" was the same as her hit (and my personal all-time favorite), "All Too Well".
"No Body, No Crime":
Whoever knew a song about murder could be so fun? Swift nails female rage in what is arguably the most talked-about song on the album. "No Body, No Crime" plays like a true-crime podcast, which is what Swift said inspired her to write this song. Despite the darker theme, this offers a much-needed upbeat break from some of her more mellow songs on the album and deserves a second listen if the first time around didn't shock you.
"Gold Rush":
According to Swift, "Gold Rush" is Jack Antonoff's favorite track on the album, and it's easy to see why. The lyrics are reminiscent of Swift's 2019 album, "Lover", and many fans have noticed that the lyrics may be a reference to her fiancé Joe Alwyn, or possibly past fling Harry Styles. While it may be unclear whom the song is about, the lyrics tell the tale of a woman chasing a love interest who catches the attention of everyone around them, a relatable and classic Swift storyline.
Least favorite song:
"Happiness": While there's no arguing that this song is a lyrical masterpiece, this song simply wasn't memorable for me. I felt no desire to listen to it again after my first time listening. It mostly felt static, too long, and not to mention it had poor placement on the album right after "No Body, No Crime."
Overall rating: 8/10
As a melancholic eldest sibling myself, it's safe to say I am partial to its sister "Folklore", but "Evermore" did not disappoint. Diving into more complex lyrics and storylines, "Evermore" is a beautiful portrayal of Swift's maturity and growth. Her journey into indie-pop has been successful and I, like many other Swifties, look forward to seeing what she comes up with next.
Chelsea:
Top 3 songs:
"Willow":
You know that scene in the music video with the people in the woods doing some sort of witchy pagan ritual? That's what "Willow" feels like. I love it. It's dreamy but with a driving beat, so any properly motivated Swiftie can still dance to it.The banjo makes it folksy, but the accompanying piano prevents it from entering the realm of honky. Swift is the queen of the breakup anthem, but I'm always a sucker for her more hopeful pieces (thanks, Joe Alwyn!).
"Tolerate It":
Swift has said herself that this album isn't entirely autobiographical, which has given her the freedom to flex her strongest muscle: storytelling. "Tolerate It" brings to mind a dissatisfied housewife slowly withering away under her husband's indifference. Swift does a great job of outlining the very specific kind of neglect that many of these women, depending entirely on their husbands financially and emotionally, suffered through in the time before women were able to become independent. I can't help but feel like this song may be partially inspired by her relationships with older men such as John Mayer and Jake Gyllenhal; the lyrics, "You're so much older and wiser," sung so bitterly seem like a natural progression from the anger and despair of songs like "Dear John" and "All Too Well". I've also seen this song compared to Princess Diana and Prince Charles, which if you know anything about the couple, is pretty on the nose.
"No Body, No Crime":
A classic "kill your husband" country song a la Carrie Underwood and The Chicks. She was going to do one eventually. The appeal of her interpretation, other than the sheer delight of hearing her return to her country roots, is the fresh take on the classic story. The first verse sees Este confiding in her friends about suspicions of her husband's infidelity. It's then implied that she's murdered by her husband after confronting him. The rest of the song consists of the narrator plotting and carrying out a revenge murder. Nothing says female friendship like killing your dead friend's cheating, murderous husband!
Least favorite song:
"Coney Island": this song was solid for the first two minutes, then Swift let me down. The National's clunky, atonal voice cuts through the melancholic imagery like a knife. The same could be said for Bon Iver on "Evermore". Swift should stop featuring these guys on her songs and have them stick to a writing credit.
Overall rating: 7/10
I prefer "Evermore" to its sister album, but it still didn't quite live up to some of Swift's previous work. I think that if she'd combined the two albums, taking the strongest songs from each, it would've been legendary. As things stand, however, there seem to be a lot of fillers on both albums.
Your donation will support the student journalists of Walter Johnson High School. Your contribution will allow us to purchase equipment and cover our annual website hosting costs.
About the Contributors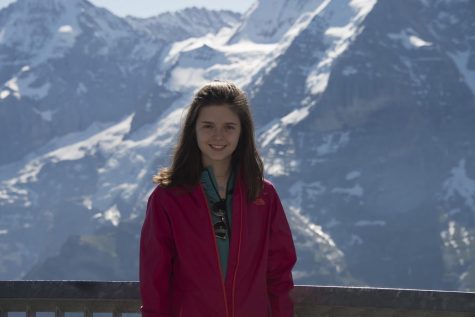 Chelsea Laurik, Print Feature Editor
Chelsea is a senior excited for her second year on the Pitch staff. She also sings with the Madrigals, is co leader of the all female acapella group Vanilla,...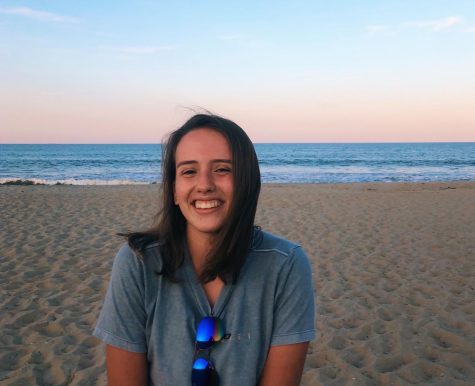 Emma Saltzman, Print Managing Editor
Emma Saltzman is a senior at WJ and is thrilled to be spending her second year on The Pitch as a Print Managing Editor. In her free time, Emma loves to...