Hyper-pop producing with Kane Sauter and Julian Pavone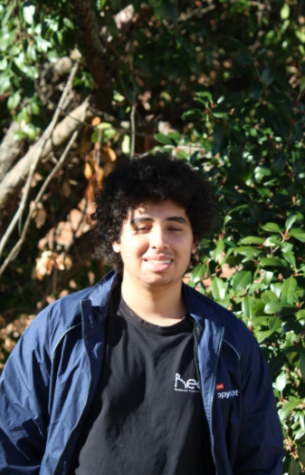 More stories from Steven Johnson
During the Covid-19 pandemic, seniors Julian Pavone and Kane Sauter ascended into the world of hyper-pop producing. Beginning in summer 2020, they began to take producing seriously and would later collaborate with artists such as Nigo Chanel, Sig Carlito, i9bonsai and more.
Both Pavone and Sauter started producing in elementary school, using noteflight to create beats. Over the years, they continued to create beats, but it was never anything serious. In the beginning of 2020, they were exposed to a group of producers and rappers named Drain Gang. Their music style was unique and dabbled into the hyper-pop/experimentalist realm of hip-hop. Pavone and Sauter were instantly hooked and Drain Gang would be a huge inspiration for their producing style later that year.
"Drain Gang opened a whole new avenue in my mind. It showed me that stuff that was traditionally nerdy and stupid is actually really cool, like being stoic and enjoying the simple things," Pavone said.
Rappers such as Bladee and producers such as Whitearmor, alongside other musicians, helped guide them through the dullness of the pandemic.
"
I can't distinguish between 2020 and 2021 much. It was just one big blur. I guess music is a way to have something stand out in that fog. Through everything, I never lost my passion for music."
— Julian Pavone
Sauter described his experience similarly, attributing his passion for music to his development as a person.
"Seeing your style grow and blossom as you develop as a person goes hand in hand. My music has been a reflection of how I grew up," Sauter said.
Later that year, they would begin to create their own beats that mimicked Drain Gang's unique ethereal style. Eventually, they would breach out into the hyper-pop community and begin working with other small producers.
"I sent my beats out to a couple of dudes in the hyper-pop scene before hyper-pop daily blew up. This one dude—Misakufoxx—I remember sending him one of my first Drain Gang inspired beats that I made in Ableton. He later posted a snippet with the beat a day later; my introduction was a little hyperbolic," Pavone said.
Pavone and Sauter both use FL studio to create their beats. Utilizing a synthesizer tool called serum, they're able to create unique instruments and sounds.
"It really comes down to pushing the limits of what you can do with the synthesizer—Like how creative can you get with it?" Pavone said.
Through this experimentation, alongside listening to various producers, they've been able to explore the sub-genres associated with Drain Gang. While they both have yet to find their true sound, they have narrowed down their musical true calling over the past year.
However, in the music scene, sometimes you have to sacrifice your true passions for better placements alongside bigger artists. Pavone and Sauter have to consistently adapt within the scene to work with bigger producers.
"I'm finding myself feeling like I'm forced to make trendy beats. It's not the avenue that I necessarily want to be going with my beats," Pavone said.
Sauter, on the other hand, has stuck to creating his own beats, but has yet to be as heavily involved in the industry as Pavone.
"I'm not dedicated to producing for anybody. I've just been making what I want to make, which is pretty cool," Sauter said.
As most young producers trying to make a name for themselves also experience, the two have had to endure mental and physical industry challenges. They describe the environment as a balance between incredibly generous artists and rude individuals.
"You get some bad and good experiences working with people," Sauter said.
Pavone and Sauter contribute their success to hard work and luck.
"I've just been so fortunate to have people actually hear my stuff and be kind enough to connect me with other people. You just have to climb up the ladder and fight for people to hear you," Pavone said.
Pavone recently joined a group of musicians referred to as SIG. He was invited during summer 2021 and has been exposed to an incredible amount of opportunities since then.
"He [Sig Carlito] supports the hell out of small artists and small producers," Sauter said.
Working alongside Sig Carlito, Pavone has been introduced into an environment where he is seen as a person, rather than a machine making loop beats.
"He recognizes you for you and doesn't change that message based on your [social] status," Pavone said.
Over this last year, Sauter and Pavone have become more content with themselves. They're incredibly grateful for the opportunities they received, but are still in disbelief at how far they've come in just one year. To them, it's a coming of age story, discovering what they truly want and how to live a happy life.
"This time is ridden with turmoil. This is one of the hardest times to be alive, coming of age and figuring out who you are and what you want. Don't let people confine you to a box and make you live a conventional life rather than being genuinely happy. Give love and reach happiness," Pavone said.
Through Drain Gang, Pavone and Sauter have realized how to avoid the trap of striving for material goods and instead seeking happiness within yourself. The producer duo doesn't care if they're viewed as weird for chasing the feeling of joy and happiness through music. They choose to be ignorant of the world and strive to be themselves.
"You have to have that assertion to say what everyone is doing is wack and go against what other people don't like in pursuit of your own happiness," Sauter said.
Pavone and Sauter believe that pursuing this passion as a career will give them a sense of happiness many people will never achieve.
"The general populace is discontent with their lives. They're realizing that striving for the next material step will not bring you any closer to joy. I feel as though stepping away from that and prioritizing feeling good is a shortcut to happiness," Pavone said.
About the Contributor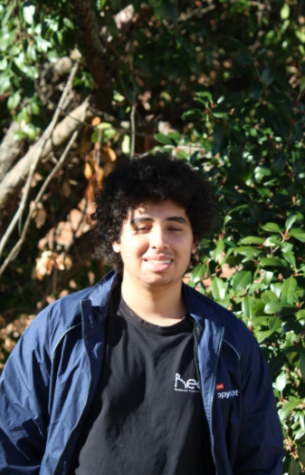 Steven Johnson, Staff Writer
Steven Johnson is a staff writer for the Pitch this year. This is his first year writing, but has done photo journalism for the past 4 years. In his free...