Students taking MC classes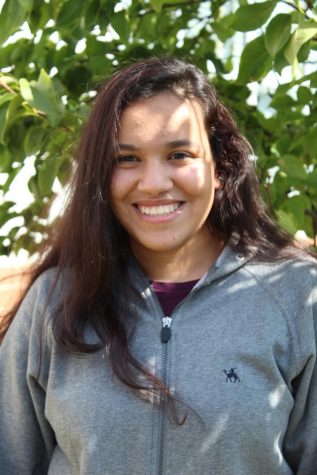 More stories from Maram Faragallah
Juniors and seniors have the choice to take Montgomery College classes at Walter Johnson High School. There are four classes offered at WJ while others are offered on the MC campus. During the first semester, students can take International Relations or Introduction to Communications. Both classes are introductory courses that explore the topic and gives students an idea on what to expect majoring in this field.
Senior Noah Walker took International Relations in the first semester of high school. He wants to work in the State Department after college so his teacher recommended this class.
"I always wanted to work in some sort of social studies field but as I moved back to the U.S after five years overseas, I realized that travelling was also really important to me. The State Department seemed like the perfect way to combine those two, but I didn't really know much about diplomacy, so taking the MC class really helped me flesh out what I was interested in," Walker said.
MC classes are very similar to college in the way they handle coursework. Senior Lila Hoffman-Byer likes that they did more discussions and research instead of tests.
"I liked that we focused more on learning and less about taking quizzes and tests. It was more discussion-based," Hoffman-Byer said.
MC classes compare to AP classes but are believed to be more challenging. Senior Joseph Puglisi thought it was a good experience that challenged him academically.
"The experience was really great. The class was challenging but not impossible. The homework was not bad at all. The professor was nicer than most teachers," Puglisi said.
A lot of college freshmen struggle with what to expect and what to do once they reach college. Senior Leah Bregman thought it was a good transition from high school to college as it prepares her for what to expect.
"It showed me what a real college class is like and I feel more prepared [for college] now." Bregman said.
Senior Holly Darby agreed with Bregman that it was a good transition from high school to college because it helped her know how to do the essays and how to study. It also directed her to the field she wants to pursue.
"I really value the things we learn about like college writing and college coursework in our MC class. It helped me feel prepared for college work and helped me with what I want to study which is psychology," Darby said.
Dual enrollment definitely stood out to colleges seniors applied to. Puglisi also believed it affected him getting into college and pursuing his major.
"I think having the class on my transcript stood out to colleges and helped me get into Georgetown for their School of Foreign Service. I also think I will be able to transfer my credits to whatever college I go to. The class also made me more aware of global problems and taught me how to better understand them," Puglisi said.
Classes offered second semester at WJ are Introduction to Business and Introduction to Abnormal Psychology. Many people signed up for the classes. Senior Elyana Furman signed up for Introduction to Abnormal Psychology because she took AP Psychology and is interested in the field.
"I think it is about how a professor teaches it, how the scientific method is used, the study of abnormalities of the brain, I really enjoyed AP Psychology and this class is conveniently offered here, I get to have an abbreviated schedule three times a week. As a senior, I have a lot of space in my schedule, so I'm open for more content," Furman said.
Your donation will support the student journalists of Walter Johnson High School. Your contribution will allow us to purchase equipment and cover our annual website hosting costs.
About the Writer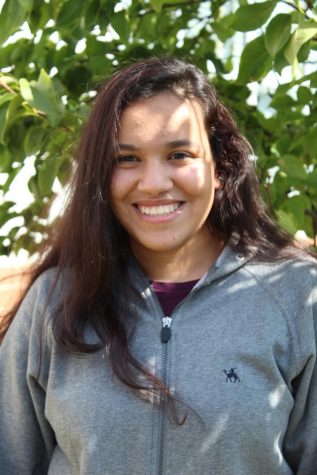 Maram Faragallah, Staff Writer
Maram Faragalah is a senior at WJ. She loves writing and reading books. She is extremely excited for her first year on the pitch. During her free time...