"It's crazy how fast time flies"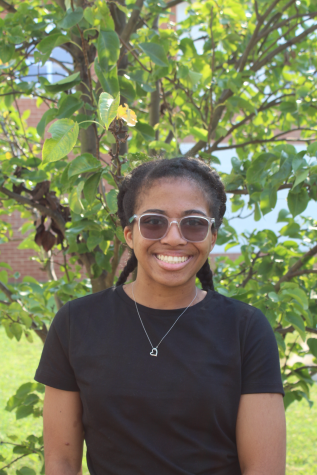 More stories from Summer Laird
"It's crazy how fast time flies." Students flew from taking naps in kindergarten to applying to colleges or choosing other career paths that can change their lives. After 14 years of hard work, learning multiplication times tables, writing analytical essays, attending club meetings and joining sports teams has paid off.
College application season can be stressful having to fill out transcript request forms, personal essays, and supplementals. But what happens after submitting the last college application?
"
I felt super relieved! Writing all my essays and supplementals was very time-consuming so I'm glad that part is all over! Clicking the 'celebrate button' on Common App also definitely made it all worth it."
— Senior Maya Stanchev
After submitting their applications, students then lie in wait, anxious for acceptance or rejections to release. This can be a very unpredictable time. Some colleges have to delay their decisions three to four weeks due to an increase in applicants.
"Waiting to find out my college decisions has been really nerve-racking, but knowing I'm guaranteed a spot now has been a huge relief. I'm supposed to know my first decision on December 15th but got an early birthday present as I just found out I was accepted to Pace on a scholarship," senior Harrison Wenitzky said.
Others choose to take a step back and enjoy whatever life has in store for them.
"I am honestly not that concerned. Just taking life one step at a time. Worrying about the now, then the future," senior Hazael Magino said.
For those who choose to attend college, it's an important milestone and opportunity to further expand their knowledge.
"Getting into college would be a great way to further the opportunities I've gotten at WJ- taking classes and being part of certain clubs has made me really passionate about what I want to pursue later, and I think that ending up at the right college will be an awesome way to expand on my current knowledge," Stantchev said
Selecting a college can be challenging, making sure the program is challenging, campus life is comfortable, and it is overall, a place to thrive.
"My top school is currently Hopkins! It's a big reach but my fingers are crossed!.. I chose to apply because it really has all the characteristics I was hoping for in a college! It's close (but not too close) to home, there's a city environment surrounding it, a large percentage of the student body is interested in the same thing I want to pursue, and it offers great access to volunteer opportunities, internships, clubs, shadowing and etc," Stanchev said.
The college process isn't over quite yet. Students not only have to worry about getting into college, but also paying for it, as soon as scholarship season starts. The millions of scholarships given out every year range from 200 to over 100,000 dollars.
"I am applying to the UMBC Cyber Security Program. I love computers and am interested in cyber security. The program itself provides a scholarship of up to 22,000 dollars," Magino said.
The process isn't just a one-person job; parents, siblings, teachers, counselors, employers and others all contribute in their own special way. Whether that be through emotional support, making sure graduation requirements are fulfilled or guidance in shaping personal essays.
"My school counselor was a great help during the college process. She wrote a recommendation for me and went out of her way to ensure that there weren't any formalities on my transcript," Wenitzky said.
Although college apps can be a stressful time, students now have something to look forward to.
"Getting accepted means that I have cleared another obstacle of life and have been granted the opportunity to excel in my education," Magino said.
Your donation will support the student journalists of Walter Johnson High School. Your contribution will allow us to purchase equipment and cover our annual website hosting costs.
About the Contributor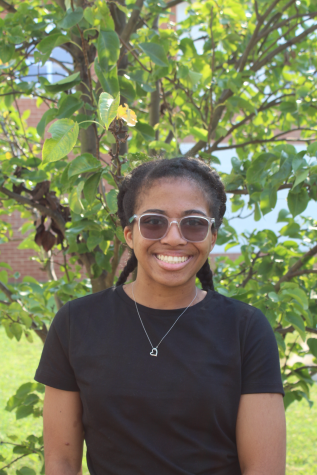 Summer Laird, Layout and Design Editor
Summer Laird is the Layout and Design Editor. She likes to travel and try new foods.