How physical health factors into mental health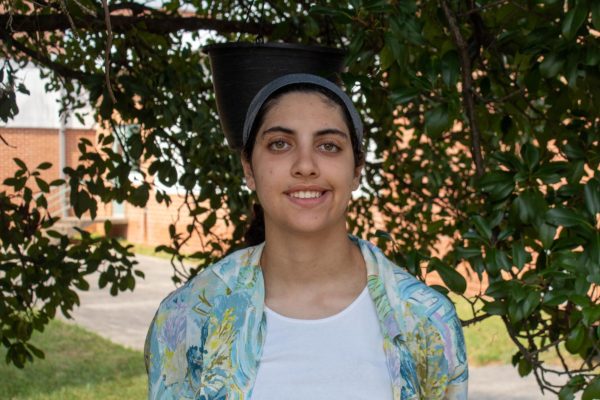 More stories from Rhea Noumair
Mental health disorders are a serious topic with very serious symptoms and side effects. Many students have been diagnosed with anxiety, depression or bipolar disorder which are usually hereditary or induced by a mentally traumatic event. However, physical disabilities and injuries can also play a major role in mental health.
Some students suffer from short term injuries such as broken bones or pulled muscles. But, nonetheless, they have the same damaging effect mentally. Freshman Hudson Barrett sustained a season ending concussion while playing as a quarterback for the junior varsity football team.
"[The concussion] honestly just messed up the way I process some things," Barrett said.
Students need an outlet for their emotions, and for many that outlet is sports. When Covid-19 struck and sports seasons stopped, depression in teens and children rose. Injuries could also cause students to miss out on the rest of their season and without an outlet, anxiety and sadness begins to kick in.
"I think what really hit me was the fact that I couldn't support my team, all I could do was sit on the sidelines and watch as we lost. It was a tough time," Barrett said.
While some physical disabilities are temporary, others are long term. Chronic pain is very prevalent amongst teens. According to the Children's Hospital of Philadelphia, around 40% of teens suffer from chronic pain, 25.93% of whom also struggle with mental disorders. Chronic pain has caused many students to contemplate whether what they are going through is worth it.
13.5% of students at WJ struggle from chronic pain to begin with and 62.1% also suffer from a related mental disorder.
Some chronic pains such as nerve damage and migraines can be brought on by the weather. Freshman Sophia Puckett suffers from mild migraines which usually arise when thunderstorms, rainstorms and humidity are present. When Puckett is at school, she is strict about completing her schoolwork but when the migraines start, she finds herself in the nurse's office waiting to be picked up. While she's at home, Puckett enjoys drawing, practicing guitar and playing with her little sister. When migraines interrupt, she finds herself laying on her couch trying to occupy her mind with something else.
"There are days where I'm not really able to function right and I find myself sitting in front of the T.V, trying to forget about it…It doesn't usually bother me but when it does, I'm not able to do anything," Puckett said.
The connection between physical health and mental health is often overlooked. "Happy body, happy mind" is a mantra many repeat, and it's true. Those who are physically healthy are able to participate in physical activities and sports which increases dopamine production and improves mood. While some experience only a trial run of chronic pain, there are students who feel this every day. When students aren't able to do the things they love, it really shows.
Sophomore Emma Matalia had torn two ligaments in her left ankle around August of last year. She usually enjoys playing soccer and is on the cross country team. Being an active person, Matalia found herself in a mentally dark place not being able to put out her energy into activities she enjoyed.
"I was just in a really depressed mood besides the pain and it just got me thinking, would I ever get to the same level I was before? Yes, I was injured, but some people don't know the effect of being away from what you love doing for a while. [Doctors] told me that it'll be really weak compared to my other ankle and it won't get back to normal," Matalia said.
While constant pain can be difficult to manage, there are many different ways to cope with it. During the injury, Matalia talked to her physical therapist and her mom about her worries. Despite being out of her control, Puckett has adopted a positive outlook on her migraines.
"When the migraines start, my family is there to support me. I usually take it easy throughout the day, remind myself that it's out of my control and it is what it is," Puckett said.
Your donation will support the student journalists of Walter Johnson High School. Your contribution will allow us to purchase equipment and cover our annual website hosting costs.
About the Contributor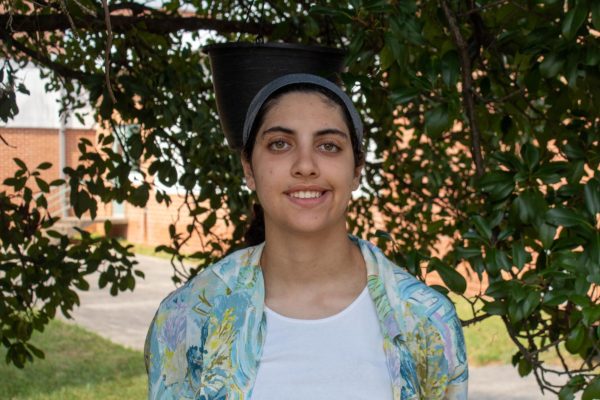 Rhea Noumair, Print Opinion Editor and Illustrator
Junior Rhea Noumair is in her third year of Pitch and is the Print Opinion Editor and Illustrator. She enjoys playing and watching soccer, painting and...