The mental toll a club sport can take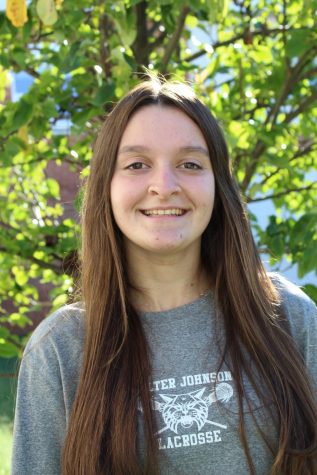 More stories from Jillian Ward
Whether it's by choice or force, many kids grow up playing sports. At the ripe age of 4, I was introduced to my first club sport: soccer. I did not necessarily choose this. A lot of my parents and their friends coordinated for their children to play Darryl Gee soccer together. Darryl Gee turned into MSI rec, then to MSI travel and for some even further to places like ECNL or DA.
My soccer career ended when I picked up a basketball. I made a team called Classics in the AAU travel basketball league. At only 9, I was instructed to be "far more aggressive" than the girl next to me, or warned that I wouldn't get playing time if I didn't run until I dropped.
After a few years of basketball, one moment resulted in the end of my career. I arrived at the Potomac Valley Thunder tryouts with a pit in my stomach. The amount of anxiety I felt to perform well was overbearing. I was taught to believe that my life would simply be ruined if I did not make the team. I was a 12 year old who was forced to run until I could no longer breathe, constantly being screamed at for any minor mess-ups. I left the gym and never returned to basketball again.
With more free time for the sport I was truly enjoying, I decided to pursue lacrosse at the next level and try out for a club team. The Rebels lacrosse program soon became my home for years to come. I enjoyed every minute of the competitiveness, until I didn't. I became burnt out from constantly being overworked. Once I reached high school, it was time to begin my college recruitment process. I knew I no longer had the drive to play lacrosse in college. My love for the sport had been demolished by the pressure and stress that club lacrosse had placed on me. I had reached a breaking point; my passion for the sport disappeared until I was exposed to an entirely new form of it: WJ lacrosse.
From day 1, I immediately felt like a valued part of the team. I was meeting girls from all different grades, building relationships with people who I would have never met and being guided by two of the most caring and amazing coaches I had ever had. Although we were still in heavy competition with each other and other teams, this felt largely different. I was enjoying myself. I wasn't completely agonizing over the thought of going to practice. It was a safe space, not a stressful one. I was being taught that my mistakes were part of the process, not that they were drawbacks. The dramatic shift of attitudes between club and school lacrosse rejuvenated my love for the sport. Thanks to WJ lacrosse, I won't remember lacrosse as the source for my damaged mental health, but as the thing that most benefited my well-being when I really needed it.
Your donation will support the student journalists of Walter Johnson High School. Your contribution will allow us to purchase equipment and cover our annual website hosting costs.
About the Contributor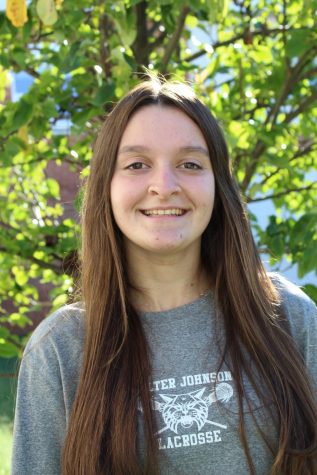 Jillian Ward, Print Managing Editor
Senior Jillian Ward is excited to participate in her second year with the Pitch as a Print Managing Editor. In addition to writing for the Pitch, Jillian...