Hazing incident influences student athletes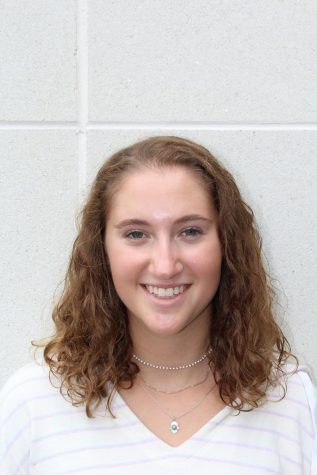 More stories from Sophie Becker
In the wake of the news of five junior varsity football players from Damascus High School  having a hazing "tradition" turn into sexual assault, the Walter Johnson community has taken a step in the direction of monitoring student relationships on teams closely and ending hazing.
After the confirmation of the Damascus JV football team's hazing led to charges of second degree rape and attempts at second degree rape, Montgomery County Superintendent, Jack R. Smith  encouraged all county athletic directors, coaches and student advisors to meet with their teams or clubs to ensure this type of behavior is not happening.. It was mandated that all sports team coaches share a PowerPoint on the implications of hazing and bullying team members or any student in MCPS.
In an email sent out to the MCPS community, Smith provides information about the arrests, what school staff can do to support the Damascus community and how they can better monitor their own teams. At WJ, hazing is an insignificant aspect of the sports community. Many sports at WJ have their own rituals that target underclassmen, but none that would lead to arrest.  
When Laura Brager, a current math teacher and field hockey coach at WJ, attended WJ as a student, she felt the hazing had a small presence in team bonding.
"I was never on a team as an upperclassmen; I was only on a team as an underclassmen. When I was on field hockey we had things like team dinners and it was always highly suggested that freshmen had to provide [x y z ] for the seniors," Brager said.
The field hockey team, now under control of Brager, does not have hazing like when Brager was a member, and junior Gillian Birdsong has always felt respected as a part of the field hockey team.
"I've never experienced any sort of hazing on the field hockey team, the older girls were always nice, grade never mattered," Birdsong said.
For many, hazing is a term to describe bullying or harassment made by the returners of a sports team directed at freshmen or new players in general. Walter Johnson, as a community, does not partake in any school wide hazing activities such as the rumored "freshmen Fridays",which is the age-old tradition of pushing around freshmen every Friday, or forcing freshmen to do things at any given time. The sports teams at WJ focus on working as one cohesive unit, and if any extra work needs to get done, the work is passed onto the newbies.
Senior Matt Kroskin, a member of the boys' lacrosse team, sees no harm in giving extra labor to freshmen, and does not see this as crossing the line into hazing territory.
"Every year when I was a freshmen up until this year, freshmen were required to carry all the ball buckets, move the goals and do cleaning and stuff. From what I know nobody has complained about this stuff because it is tradition for freshmen to have to do the work," Kroskin said
But what does cross the line between new players having to do work and hazing?
Kroskin explained his teams dynamics in regards to singling out students who make the team as a freshman.
"If a freshman makes varsity [lacrosse] then they [used to] have to dress up in a speedo or something for pep rally but that got outlawed a couple years ago by Ms. Baker. I guess it's also tradition to give the freshmen nicknames but that's just a small thing," Kroskin said.
Teams at WJ use pep rallies and spirit days to single out their youngest team members and try to embarrass them, but there have been new rules in regards to nicknames and inappropriate costumes being used for just freshman.
Girls' varsity soccer showed their spirit for the pep rally in divided costumes with a "boxing match" theme, which required their freshmen to come to school dressed as large foam fingers. Freshmen Charlotte Thomas and Madeline Chung were two of those infamously dressed as foam fingers. This did not bother Thomas or Chung.
If anything I will always remember being a foam finger with the other freshmen, besides the pep rally the spirits were chill," Thomas and Chung said in a joint interview.
The soccer team is known for having creative spirits and a very friendly nature on and off the field. Like many teams they have enforced the tradition of "Big Cat" and "Little Cat" to create friendships between older girls and newcomers to the team.
"I had a good relationship with all the seniors. They were all nice and welcoming, especially being new," Thomas said.
Current senior Carli Schell is the only freshman that made the girls varsity basketball team in 2015, and this called for a lot of attention on her by her teammates.
"The team was always super spirited but the seniors never bothered me because they always did [the spirits] with me. For the pep rally I did have to wear a gingerbread suit because they said the freshmen always have to look silly. It didn't bother me though." said Schell. Fortunately she had a great experience and even though she was called out on a lot, she always felt supported by her teammates.
"Even though I had a great experience on the team, I totally see how some people may take it too far without even realizing, except obviously the Damascus thing went way too far and is sickening," Schell said.
The Damascus event sparked a serious discussion among the WJ community, a conversation that will continue to be had in future years to protect students from committing any acts of hazing and from being hazed. Coaches have reached out to their teams to present the PowerPoint in a timely manner to ensure their team members understand the consequences that come with hazing or bullying.
As for the Damascus athletes that have been charged, the investigation continues into their football program at Damascus and their relationships to the victims. Seneca Valley is going through a similar process with the outbreak of new allegations against their football program for similar issues of hazing.   
Your donation will support the student journalists of Walter Johnson High School. Your contribution will allow us to purchase equipment and cover our annual website hosting costs.
About the Contributor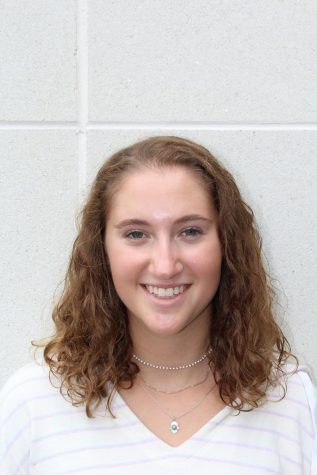 Sophie Becker, Print Editor in Chief
Sophie Becker has been working on The Pitch since sophomore year and loving every second of it! When she is not dancing on the football field for halftime...