New school year sparks new changes
To address overcrowding and limit the number of disruptions to classes, several new changes have rocked WJ this school year. Most notably, new hallway rules and new schedules have been implemented.
Schedule changes
WJ is continuing with Wildcat Wellness, which started during the 2018-2019 school year. Wildcat Wellness is a weekly free period to catch up on homework, visit with teachers or just relax. Wellness previously rotated through days of the week as well as class periods, but this year's Wildcat Wellness will only be on Thursdays.
In addition, WJ implemented a homeroom block every Tuesday after 3rd period to complete tasks that were done during a class period in previous years.
However, after Principal Jennifer Baker and the leadership team met on Sept. 24 to discuss the concerns students and teachers had with homeroom. The leadership team decided to terminate weekly homerooms when deemed unnecessary by the administration. When a homeroom activity doesn't apply all grade levels the grade levels not participating will have a study hall instead.
"So I think having homeroom will be nice to eliminate the number of disruptions to class, but what I think is going to be frustrating is that my homeroom is a group of students I don't know and will have a hard time building a relationship since I'll only see them once a week," math teacher Sara Ducklow said.
During the initial homeroom, Principal Jennifer Baker had students watch videos relating to mental health and happiness. The second week brought a lesson on vaping and the third, confirmation bias.
"I thought it was good. It wasn't totally necessary, but I didn't hate it," freshman Maya O'Connell said of her homeroom experience.
Down only stairwells
One of the bigger changes WJ implemented this school year was limiting the narrow staircase in the back hallway and center of school only to down stairs traffic due to the increasing number of students.
"So we have noticed that as we have grown we are actually the largest we have ever been with 2,570 students and those stairwells are very narrow and having students going both directions creates a huge traffic jam and it's also a safety issue with so many kids in those narrow stairwells," Assistant Principal James Heintze said.
As students get used to this new rule, administrators have been monitoring the staircases during transition periods to remind students.
However, some students find that having down-only stairs cause more congestion in the hallway.
"I feel like it's causing more cluster at the bottom of the stairwell on each level because all of the people are trying to get in to go down but then others are moving to their next classes and just causing a lot [more] congestion than it was before," senior Madilyn Bedard said.
Attendance office moved
Lastly, another big change many students have noticed is the attendance office kiosk being filled in to create another office for new administrator Kim Leaman. The attendance office moved into the main office next to the secretaries' desks.
"I think it's better where it was kind of poking out into the hallway so it is easier to access," junior Joey Barke said.
Your donation will support the student journalists of Walter Johnson High School. Your contribution will allow us to purchase equipment and cover our annual website hosting costs.
About the Contributor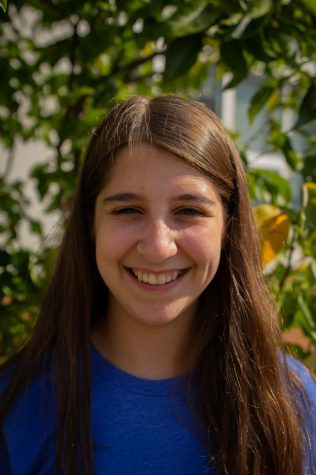 Judith Altneu, News Editor
Judith Altneu is a senior and this is her first year writing for the Pitch. At WJ Judith is also a member of Sources of Strength. Outside of school Judith...