Not enough space in the student parking lot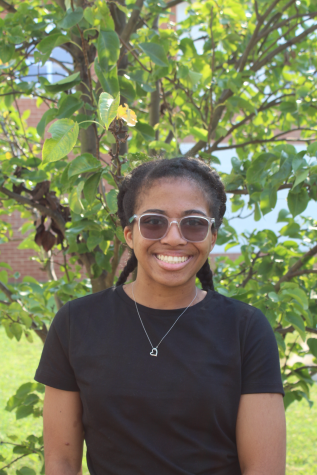 More stories from Summer Laird
With the return of students at full capacity, more students are driving to school, especially seniors. However with over 700 seniors returning to school and limited parking spots, many students are left without parking permits. Last week emails were sent out to approved parking applicants.
Since the class of 2022 is the largest senior class in WJ history, parking permits are hard to come by. This will also be the largest amount of applications turned down due to the limited amount of parking spots being distributed.
Senior Veronika Lawson did not receive a permit after her initial request, but later received one due to her circumstances.
"My initial response to not getting a parking spot was definitely annoyed. It was quite crucial for me to get a parking spot considering I live outside the district, my parents work 9-5, and I have no other ride to school besides me driving myself," Lawson said.
Lawson was frustrated that students who didn't really need it or lied on their application were approved of one over those who actually needed it.
"I don't think it's right to just lie on their application because it is giving away a spot to someone who doesn't need it," Lawson said.
WJ administration has a process in which they go about selecting and choosing applicants. Administration looks at student's schedules, extracurricular activities and other obligations.
Students who were not approved parking have to often find parking in neighboring parking lots or at the Davis Library.
One of the main concerns with the parking lot over the past couple of weeks is underclassmen and non-students parking in the lot.
"In years past when we had smaller class sizes we did allow some juniors to park there but … this year it's more strictly seniors and maybe a few juniors with special circumstances," secretary Nancy Chin said. Chin is in charge of distributing the parking permits.
A part of the application process is providing a valid reason why students need a parking spot. Students waited for three weeks hoping that their reason was valid enough to make the cut.
Senior Juliana Lange-Asschenfeldt thinks that some students deserve parking spots more than others.
"I think everyone has a valid reason for wanting to drive, though not everyone needs to drive. I'd say students with jobs after school, extracurriculars, students who are immunocompromised/live with someone who is, should be given first consideration, and students that live out of bus routes," Lange-Asschenfeldt said.
Many people had positive opinions about the parking lot assignments despite the situation.
"I'm very appreciative of our student parking lot. I think it is an important part for students to enjoy school. Students who have various commitments like sports or internships have an opportunity to leave when they need to without walking too far," SGA president Halle Burns said.
Another part of the parking lot everyone dreads is arriving on time to secure a spot. Either students get there early and get a spot or too late and don't find one.
"You gotta get there by like 7:25 at least to get a spot," senior class secretary Will Gardner said.
For some seniors, having parking is necessary and it would really aid them with transportation to their obligations. Whether that is sports, internships, work or other commitments, being able to have their car accessible to them is crucial.
"I go back and forth between my mom's and my grandmother's a lot because my mom travels a lot for work. I'm not quite sure what I would do if I wasn't approved for the permit," senior Kya Brooks said.
With the luxury of driving to school, student drivers have the option to leave during open lunch and drive to the mall.
"I usually go to G Square, but I've gone to the mall and I plan on going to Pike & Rose later in the year," Burns said.
However, many choose not to leave because they don't want to risk losing their spot.
Some students who attended in person in the spring had completely different experiences with the student parking lot. Since only half the WJ student body returned, the parking lot was less crowded compared to this semester.
"Last year it was easy because there were no cars. I look at the parking lot, and it seems too hectic. Parents picking up kids, students running out in between cars," junior Brooke Levin said.
Compared to the spring when there were fewer people and no permits needed it was a lot easier compared to this fall semester.
"Parking was definitely better in the spring because things were more organized," Gardner said.
"It's hard to navigate between the students walking in front of cars making it difficult to leave and the pick-up line makes it even harder to leave. The most frustrating thing is when you're trying to leave and cars are just driving past you in a seemingly never-ending line so you have to wait in your spot for a long time in order to leave," Burns said.
Any other information regarding parking permits can be found on the WJ website.
Leave a Comment
About the Contributor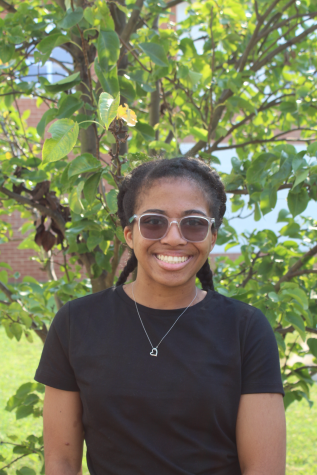 Summer Laird, Layout and Design Editor
Summer Laird is the Layout and Design Editor. She likes to travel and try new foods.