Is Black history month enough?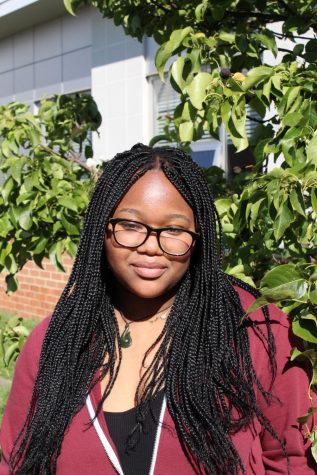 More stories from Cyiza Andemambika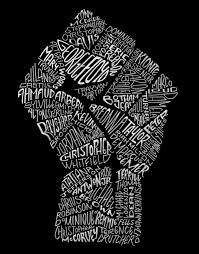 February marks the start of Black History Month, four weeks when Black voices — past and present — are supposed to be celebrated, and influential people of color known for their activism, creativity and sacrifices are remembered and recognized.
"Black people don't get a lot of recognition, spotlight in the media, or in Hollywood…Black History Month is a time where everyone is encouraged to learn about Black people, their voices, and how Black people are the foundation of this country," junior Tomisin Ogunnusi said.
The month is used as an outlet, a means for raising awareness of issues that affect the Black community and commemorating those within different fields for their excellence.
"I think [Black History Month] is supposed to be for reflection on the history of our people and a time for others to educate themselves," senior Semira Hill said.
The annual observance originates from 'Nergo History Week' which formerly occurred on the second week of February, chosen because it coincides with the birthdays of Fredrick Douglass and Abraham Lincoln. It was used to educate students about Black American history and, almost a century later, the month is used for the same purpose and more.
Today, with access to a plethora of resources to educate oneself about the Black community and the widespread push to acknowledge Black history in both school curriculums and social media, the original purpose of the month is expanding to a wider-reaching audience.
"I think on social media, a lot of people are teaching others about [Black history] that isn't taught in schools, both good and bad and people seem genuinely interested in it. But the only way you'd see this content is if you follow a lot of Black creators," senior Ronnie Ward said.
At WJ, the concept of acknowledging Black history is present, but many students aren't satisfied by the execution of this task. Black students are expressing their disappointment with the fact that the same people and moments in history are taught and discussed annually.
"Every Black History Month they teach us about the same people, Martin Luther King Jr, Malcolm X… why are they teaching us and talking about the same people every single February? There are Black people, Black voices that have done great things in history and in the present," Ogunnusi said.
But this tribute is not only what's being taught. Black History Month also raises conversations about how Black people are treated in these classrooms and whether they're being heard when raising awareness of certain issues.
"It is extremely hard to get people to listen to us and really consider our points. People also do not want to educate themselves correctly on issues that don't concern them. We're selfish. Confirmation bias on our devices doesn't help either. It allows people to ignore serious issues and see whatever they want to see," Hill said.
Typically during the month of February, the Black Student Union holds their annual assembly highlighting different cultural aspects of Black culture but due to COVID-19, the assembly couldn't be executed.
"I [asked] the students if they wanted to create a small program like the Hispanic/Latin-x Cultural club created. They did such a wonderful job. However, because of COVID-19, the students decided creating a pre-recorded program was not something they were interested [in] doing," Black Student Union sponsor Nichole Kellerman said.
Despite this, Black Student Union had made an effort to highlight important contributions to Black history during the announcements throughout February.
"I think that Black history month this year has been faint especially with the past summer going on. I thought it would be a lot bigger in its appearance but given COVID-19 I'm not too surprised it's small compared to others in its representation," junior Moses Escarment said.
With all of the efforts made during Black History Month, Covid or not, students express that there needs to be more work done when acknowledging Black students during Black History Month and henceforth.
Your donation will support the student journalists of Walter Johnson High School. Your contribution will allow us to purchase equipment and cover our annual website hosting costs.
About the Contributor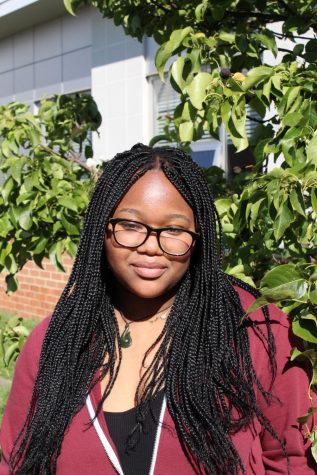 Cyiza Andemambika, Online Editor-in-Chief
Senior Cyiza Andemambika is excited to start her 3rd year on Pitch as an Online Editor-In-Chief. Outside of Pitch she is BSU's secretary, and in her free...