SSL hours aren't critical for college acceptance
A fundamental part of an MCPS education is completing a minimum of 75 hours of service before high school graduation. As freshmen, we are told not to "wait until the last minute to complete SSL," and while completing our 75 hours is expected of us, students are rewarded with an extra tassel if they complete 240 hours or more.
Not only does MCPS emphasize the importance of giving back, our peers and family expect us to do our part in helping our community. Whether it is volunteering at a soup kitchen or packing lunches for the homeless, an important aspect of our lives is to help others.
A big stressor of my college application process was thinking that only having 75 SSL hours was not enough for schools. Constantly stressing over it, I did not think I would get into the top colleges I wanted to go to. My peers had completed 100, 200, even 300 hours in order to get that extra tassel, while I was barely passing in hours.
While giving back is an important part of the MCPS community, it actually doesn't affect where you will go to college. Many colleges would like to see students applying themselves in their community, but doing it just to receive an extra tassel doesn't boost your chances.
When I was opening my first letters from top 50 colleges such as Boston University, Northeastern, and Tulane, I was nervous that they would deny my admission because I did not have the hours some of my peers had. Having this recurring stress about whether or not this would be the determining factor in me getting accepted or denied from a college truly took a toll on me which made me doubt myself.
Reluctantly, this stressful factor did not seem to change my decision because other activities proved that I could excel at those schools, not just service hours. While going through the tough college application process, it is so important to remember that just because you did not excel in one area, does not lead to a rejection.
Earning an extra tassel on a graduation cap does not mean you're bound to go to a top school, and not earning that extra tassel doesn't mean you can't get into more selective colleges.
Even though SSL hours are not the most important thing on your college application, it is still important to give back to our community and help others in times of need.
Your donation will support the student journalists of Walter Johnson High School. Your contribution will allow us to purchase equipment and cover our annual website hosting costs.
About the Contributor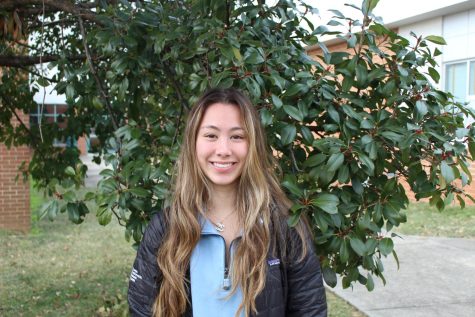 Hana Elster, Staff Writer
Hana is a Staff Writer for Pitch this year. This is her first year writing for the Pitch and in her free time, she runs her own small business.