Letter to the Editor: Club use of the Student Commons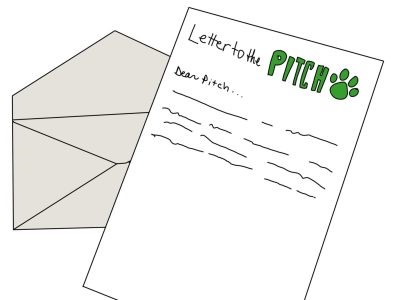 Recently, an article was featured in the Pitch to spotlight students that prefer to eat lunch in the Commons. What was supposed to be a commentary on a particular lunch area became a criticism of clubs that reserve the Commons to host meetings. The article only cited the Minority Scholars Program and the Diwali Celebration as examples of the author's perceived disruption. We were taken aback by the publication of this piece for two reasons. First, only multicultural organizations at WJ were mentioned as the perpetrators. Second, the publication of this article was the first time this issue was ever brought to our attention. Non-member students have never confronted MSP with this frustration or tried to interact and learn more about MSP's purpose and why meetings are held in the Student Commons.
There needs to be more communication on the importance of each club and student groups at WJ. While some students understand that "MSP is to help minorities get access to better education, tutoring, and homework help," others are misinformed. One student believes our club "allows minorities to get a head start because they are minorities- you know?".
If you need to learn what MSP is, let us educate you. The goal of MSP is to close the opportunity gap between minority students and their white counterparts because, most of the time, they are overlooked, compared to their white counterparts, and not given the same opportunity. We also focus on increasing academic opportunities for students of color. We embrace our five pillars of success:
Improving academic achievement
Raising student's voice
Developing leadership
Establishing a sense of belonging
Enhancing community engagement
Minority Scholars is a club with the sole mission of inclusivity and acceptance of others. MSP uses club meetings to host difficult conversations on achieving equity, provide post-high school resources and scholarships, and serve as a safe space for its members. Like all clubs at WJ, MSP is open for all to join and has never turned away students, especially with the immense support it can provide for any individual.
Additionally, there needs to be a greater understanding of specific facets and operations at our school. The Student Commons is a space in the building to hold ceremonies, events, faculty seminars, and club meetings. A reservation, well in advance, is required for any group to assemble in the Commons at a specific time. The Commons is a rental space that must be booked to be used, and, unlike the cafeteria, it is not a designated eating area.
The Minority Scholars Program was established at Walter Johnson High School in 2005 by former student and teacher Mike Williams and other former WJ students. The program has spread past county and state borders to other high, middle, and elementary schools. MSP has reserved the Student Commons every Thursday to host its meetings for years. The crucial resources MSP provides for its members have attracted a large membership that a normal-size classroom would not be able to hold. All students are welcome to attend our meetings, and in recent years, we have allowed non-members to eat in the Commons alongside our club if they did not disrupt our meetings.
The Minority Scholars Program strives to provide a safe space for minority students at Walter Johnson. The importance of MSP is invaluable, and the perception of our club should align with the benefits offered to every member. To have a safe and accepting environment at WJ, full transparency should be evident on all scales. Whether it is a particular frustration with student groups, the intent of space in the building, or a club's purpose and mission, we urge all students at WJ to confront issues head-on so that WJ becomes a better place for all.
Your donation will support the student journalists of Walter Johnson High School. Your contribution will allow us to purchase equipment and cover our annual website hosting costs.