NBA teams shouldn't trade for Harden
More stories from Alex Wolfson
It has become clear that Houston Rockets star James Harden wants to be traded. The eight-time NBA All-Star has reportedly named the Brooklyn Nets, Philadelphia 76ers, Miami Heat and Milwaukee Bucks as preferred destinations. He's one of the league's best scorers, and any team would be silly to pass up on the opportunity to trade for him, right?
Well, as good as Harden is as an individual player, it's fair to question whether he can be a part of a championship-winning team. Once again, his stats are incredible. He has averaged 36.1 and 34.3 points per game the last two years respectively. But, Harden is a ball hog. In the year where James Harden scored 36.1 points per game (most since Michael Jordan), he averaged an absurd 17.7 isolations per game, seven more than the player with second most isolations per game. Harden isn't particularly efficient either, taking north of 22 shots per game the last couple of years, while only converting about 44 percent of them. Harden also took 12-13 three pointers per game the last two years, while only making roughly 35 percent of them. This style of basketball produces the eye popping stats that generate MVP awards, All-Star selections and All-NBA First Team nods. But this style does not produce winning in the playoffs. Harden has never led a team to the NBA Finals, and over the last couple of years when he has increased his production, his teams have disappointed even more, losing in the second round in back-to-back years. Harden's teams have been dismantled particularly by the Golden State Warriors in the playoffs, a team that is known for its great ball movement and unselfish playing style, things that Harden could learn from.
Harden has also been a poor teammate. Harden was paired with star center Dwight Howard, but ultimately pushed him out after three years of so-so results. The Rockets then brought in star point guard Chris Paul. The two had success together in their first year (though the Rockets got cold in the playoffs due to their iso ball style), but the next year when Paul was injured, Harden got perhaps a little too used to having the ball all the time, and after the season's end, Paul was traded due to an 'unsalvageable' relationship between himself and Harden. Then 2016-17 MVP Russell Westbrook was brought in to play with Harden. The union lasted only a year, with Westbrook wanting to leave the Rockets, likely due to Harden's ball dominant style. Rockets management has brought in John Wall to play with Harden this year, but this relationship has not gotten off to a great start. Harden refused to come to practices to start the year, and when he finally did come, he threw a ball at rookie Jae'Sean Tate. Harden has also put the whole Rockets organization at risk of coronavirus infection. He has been ignoring NBA protocols regarding COVID-19, partying with rappers instead of going to practice. The Rockets had their first game postponed due to a COVID-19 outbreak.
Ultimately, no team should want to trade for a player with all that baggage who hasn't proved he can help a team win in the playoffs. The Nets are off to an amazing start. Kevin Durant and Kyrie Irving are playing great in their first year together, and they are complemented by an amazing supporting cast. The last thing the Nets should do is to trade their great young players and first round draft picks for a ball dominant superstar who will disrupt the chemistry between Durant and Irving. The Bucks and Heat, too, have great supporting casts, and Harden would likely just cause tension. The 76ers as well need to be wary of a Harden trade. The Rockets will likely ask the Sixers for Ben Simmons in a trade, but it would be ill-advised for the 76ers to trade Ben Simmons, one of the league's best facilitators, for a ball hog like Harden.
Harden's stats dazzle but they don't win games. The 2017-18 MVP wants a new team, but few teams should honestly want him based on his track record of selfish play on and off the court.
Your donation will support the student journalists of Walter Johnson High School. Your contribution will allow us to purchase equipment and cover our annual website hosting costs.
About the Contributor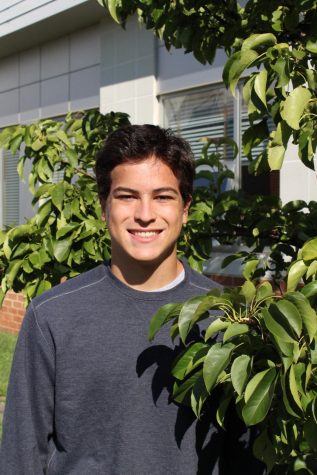 Alex Wolfson, Print Editor-in-Chief
Alex Wolfson is a senior and is excited to be serving as a Print Editor-in-Chief in his second year on the Pitch.  In addition to the Pitch, Wolfson plays...