Cool Girls and Guys- Our Quest for Friends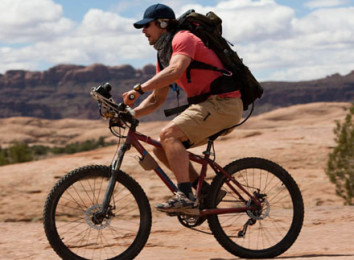 This is a disclaimer- this article may come off as creepy. We do, in fact, have real friends. We are not obsessed with the cult of celebrity or only read Star! magazine when waiting in line at the grocery store.  However, we have often wondered what it would be like to hang out with a couple of these incredibly cool culture icons.  
Katie's Cool Gal Pals
Who would be my dream girlfriends? If I had the choice, I've often thought of the powerful women I would surround myself with. As I start college, I will start to find out about myself. I will need some strong women to help me figure out who I am and what I want in life. These women have crafted their own paths in their chosen fields, I would hope that they would enlighten me in some way before I embark on my life of independence. Here's my list of the fantastic women I'd die to have a chance to talk to.
Meryl Streep "The Jack of All Trades" 
This woman can do it all.  Just look at her Academy Award and Emmy nominations – more than any actor in history. Yes, she can act, but she can also teach me a few things about singing and dancing, too. I can only wish I could get to know her. What can I say? She's fabulous! In my quest to find out my future career, I will have to try out many different roles. And who's played many different faces the best but Streep? She'd surely help me figure out how to stay true to myself in a world of endless opportunities.
Ellen DeGeneres "The Confidant" 
Ellen and I would have a grand ol' time. The Emmy- awarding winning lesbian TV show host would show me her best dance moves and she'd be sure to set me up with any man I wanted. Not to mention she's the voice of Dory (Finding Nemo), DeGeneres would be the greatest friend in the world- always kind, sensitive, and ready for some good fun.  Ellen would be my friend at the ready- prepared to talk me through my new found college life.
Anne Hathaway "The Style Maven" 
Anne can look the part and do it well. She'd snag me some fantastic clothes (Devil Wears Prada) and teach me how to act like a princess (The Princess Diaries). She's beautiful, talented and in need of someone who won't con her out of millions of dollars (don't forget her relationship with Italian real estate developer boyfriend Raffaello Follieri).
Norah Jones "The Balladier" 
The Grammy-Award winning artist would definitely make my list. She mesmerizes me with her cool mix of soul, r&b, pop, and jazz. I am drawn both to her soothing voice and intoxicating piano playing. Listening to her music is like a summer day at sunset, seemingly perfect, as if nothing at this moment in time can be any better.
Christiane Amanpour "The Trailblazer" 
The pioneering newswoman would certainly have some good stories to tell, reporting in global hot spots all over the world, such as Iraq, Afghanistan, the Palestinian territories, Iran, Israel, Pakistan, Somalia, Rwanda and the Balkans. She could tell me about how to make it on my own, as she has in foreign countries.
Lucille Ball "The Joker" 
The funny woman of the 1950's would be great to have along in any kind of situation. Although she does come with her own emotional baggage, Lucy would know to liven up any moment. As I'm going off into this new stage in my life, I will certainly need to know how to laugh sometimes. I've been laughing with since I was three years old, and her persona is a welcome reminder that not everything can be that bad.
Joni Mitchell "The Consoler" 
The Canadian folk songstress could express her internal troubles with such ease. I wish I could sit down with her and talk about she thought she needed "a river [she] could skate away on." The keenly aware lyricist wrote incredible ballads of love, loss, hope and dreaming- many of the things I will have to do on my own, too. When times get tough, her soaring melodic auroa will tell me to have a good cry, and then move on.
Nora Ephron "The Creator"  
The iconic director and writer of emotional hits such as Julie & Julia, Why Harry Met Sally, Sleepless in Seattle and You've Got Mail seems to have a plug on the romantic psyche. Yes, I do have a soft spot for these kinds of movies, and Ephron caters to those of us who have a good cry while Meg Ryan and Tom Hanks get their acts together. Her movies are full of the romance and humor, and I think I will (hopefully) have a good dose of that as I move forward in my life. She creates situations that are worth living, like God in that sense. She'd help me realize the life and career I'd want to pursue and the path I will take along the way.
Ian's Cool Guy Friends
If given the chance, I feel that I could get along with the following celebrities. The credentials are that said celebrity needs to be laid-back, interesting and unique in their own way. I'm judging them based on interviews, their career choices and the roles they play.
James Franco "The ADD Academic"
Chill guy, but passionate about his work. He is currently teaching at Yale, and has been Mr. Academic for the past few years. While it may be hard for us to make plans because he's so busy, whenever he could make room for me, I would be in for a very interesting conversation. He does not appear to be at all in love with the idea of his own celebrity, and could be that artsy friend who always has a million, unique thoughts going on in their head.
Zach Galifianakis "The Vice President of Ultimate Frisbee"
Considered one of the funniest guys in Hollywood today, he is also the master of bizarre, awkward humor that propelled him as a leading funny man in the first place. He seems like a smart and thoughtful person who would always keep the conversation light and funny. During the filming of the Hangover 2, Mel Gibson was supposed to cameo as a tattoo artist. However, Galifianakis apparently raised a stink about this casting decision and Gibson was fired from the movie. It's probably a good character trait  that he does not want to spend time with the slightly-tempermental Gibson.
Jon Hamm "The Self-Deprecating Goofball"
The famous man of the critically acclaimed Mad Men is supposedly the complete opposite of his reserved and complicated character, Don Draper. He has appeared on Saturday Night Live numerous times in the past few years and also played in the celebrity softball game at the MLB All-Star game. He is interested in a variety of activities and is a laid-back guy willing to embarrass himself for a good laugh.
Any one of the Guys in the Apatow Gang "The Underachievers"
The reason why the Judd Apatow films are so successful is that people feel like they can relate to the guys in the film, that the friendships shown are both hilarious and based in truth. All the guys, including Seth Rogen and Jason Segel, would be hilarious to hang around.
Kevin Durant "Durantula"
The pride of the Oklahoma City Thunder, he's the new, young, and dynamic young small forward. He's a great player, finishing in second place in the MVP race last year, and is just as humble. He seems like a laid back, chill guy who would be fun to play video games with. He also would be a monster at basketball; pick-up games would be challenging but fun.
Matt Damon "The Genius Janitor"
He may already be best friends with Ben Affleck… but if he could make room for one more…we could make beautiful music together. He is a nice, funny guy, willing to do a lot for a joke. (Just search "I"m (Bad Word, Rhymes with Trucking) Matt Damon" for a good chuckle). He makes interesting movie choices and seems like a smart guy.
Morgan Freeman "The Almighty Freeman"
As human beings, most likely we will never have a run-in with God. He is about as close as we can come. He would have a lot of earthly wisdom, and once again, he played God in a movie. That's enough for me. Even if he was also in the cheesy sequel Evan Almighty.