Sleepaway camp is a summer must-do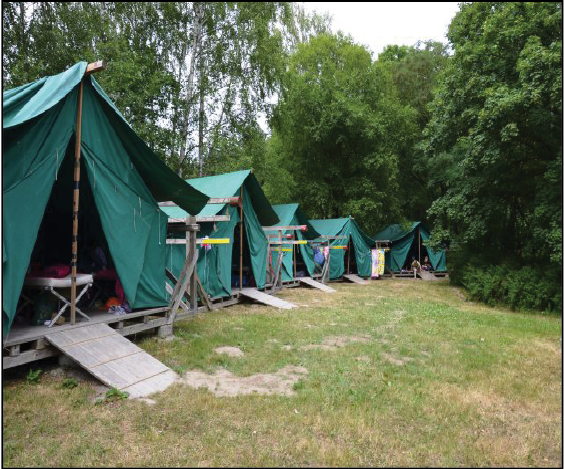 Summer camp is an option for kids as young as seven, to teenagers as old as 15. A number of these camps have been going on for 75+ years, and continue in great shape today. Because of the wide range of camps to select from, theres something for just about every kind of kid out there. There are camps that are more based around sports, some that are more chill and some that are more rigorous in structure.
No matter what the camp is, they are proven to be beneficial to students. Peter Scales, Ph.D., is a senior fellow with the Search Institute in Minneapolis.
"Camp is one of the few institutions where young people can experience and satisfy their need for physical activity, creative expression and true participation in a community environment. Most schools don't satisfy all these needs," Scales said.
Many students at WJ agree with Scales.
"I've been going to summer camp for about 10 years. I definitely think it has provided me with a lot of social benefits." senior Zoey Becker said. "I've met and interacted with all different types of people through my camp, from all over the world, so that has helped me be more open and friendly."
Freshman Brooke Haines also agrees.
"I go to a field hockey camp over the summer, and even though I've only been going for two years I really love it. Not only has it helped me improve my skills, it's also given me a taste of independence, because at camp we're away from home and our parents and are pretty much on our own."
Sleepaway camp lets kids learn skills that their parents or someone else might usually do for them, such as laundry, or household skills like cleaning the cabin. It also teaches them what independence feels like- many camps don't allow phones, making communication with parents reduced to letters, or "snail mail."
"I went to sleepaway camp for only two weeks my first year, and each year I went a little longer. Now, this year will be my third year going for 10 weeks," freshman Lily Salvatore said.
Specialty camps are very popular amongst kids because they fit specific needs. There are plenty of camps for children with disabilities, as well as camps for kids with different religious beliefs. These types of camps help kids who have things in common meet each other and form lifelong friendships.
"Each summer at camp a unique setting is created, a community is constructed that allows participants to get in touch with a sense of life that is larger than one's self. The camp community seeks to satisfy children's basic need for connectedness, affiliation, belonging, acceptance, safety, and feelings of acceptance and appreciation," Bruce Muchnik, a licensed psychologist who works extensively with day camps, said in an interview with the American Camps Association.
While there are many naysayers who argue that children should not be on their own over the summer for weeks at a time, camp has many proven benefits that help children both psychologically and physically, with new outdoor and wilderness skills, that will stay with them long after their stay at their cabin in the woods comes to an end.