Strong student-counselor relationships at WJ
Hang on for a minute...we're trying to find some more stories you might like.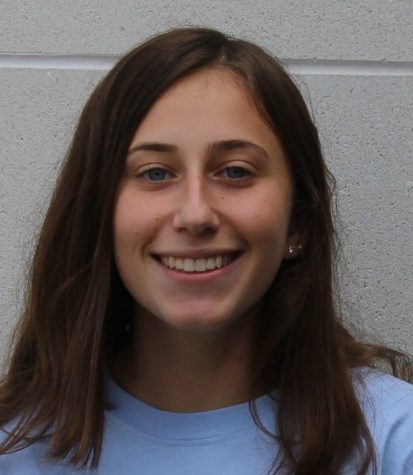 More stories from Jessica Silverman
Counseling at WJ is a department that some take for granted. We're lucky to have a department that is so supportive of students and their issues. Some students know their counselors on a deeper level, while others have no idea who their counselor is, or even why they're here or how to get in touch with them. With each counselor having about 280 students assigned to them, one could wonder how a counselor could develop a relationship with every single student.
Jodi Edmunds, the director of School Counseling Services, is in charge of everyone in the counseling department. While at some times it may be difficult, Edmunds says it is worth getting to know her students because she likes to see their growth during their time in high school.
"We really try to get to get to know our students, and it takes time, you know? Over time, I definitely see [that] once I [have] a student from ninth grade to twelfth grade, I know a lot about them, their families [and] I know about their interests. We do small groups in ninth grade as kind of [an] 'intro to counseling' [thing]. [We] tell them about how to see us. When you're meeting about a schedule [with a student] you're asking, 'What kind of things are you involved in?' or 'Tell me about your friends' to open up the conversation," Edmunds said. "I like teenagers. You guys are interesting, and you have the whole world ahead of you, and I want to help you be a part of that."
Sophomore Diya Thangada doesn't know her counselor very well. Throughout her time at WJ, she has never felt like she had the incentive to get to know her counselor on a personal level. While this option may be available to her, she has never seen a reason to go in and just talk with her counselor.
"I don't have a need to talk to [my counselor]. I don't go to her in the first place, so I don't really think she has the opportunity [to get to know me]," Thangada said.
Junior Danya Levy has a completely different view of her counselor. Levy thinks she has a great relationship with her counselor and finds her very approachable.
"[My counselor is] really accommodating and easy to talk to. When I've had problems with teachers or grades, I go to her not just because she's my counselor, but because she gives genuinely good advice," Levy said.
While some students view counseling as a place to go for schedule changes, counselor Dennis Reynolds wants students to know that they're here for much more than just a problem with a teacher or a schedule change. Reynolds explains that students need to realize that he and his department are there for any personal issues a student might be currently facing, especially in light of recent events at WJ.
"We are here for anything that [students] need. Very simply I think what we do here boils down to schedules, grades, college, things like that, but certainly in the wake of the student taking his life, we run the full spectrum of emotional support, personal support [and] family support. A lot of students don't know it and don't think to come here. [This is likely] for a couple of reasons. One because I don't think they know, but two because they think of us as primarily academic counselors, some might be reluctant to bring up personal items," Reynolds said.
At the end of the day, Edmunds explains that her job is to help students in their time of need and that they shouldn't be afraid to come in if they need someone to talk to.
"Our job is to be here for students. We are student's advocates, that's the whole reason we're here. We're really here to help students problem solve and [for them to] be as successful as possible," Edmunds said. "We're here for you guys we're a resource. So why not take advantage of that?"
Edmunds and Reynolds, as well as the other counselors at WJ, are available before school, during lunch and after school. They're here for students no matter what, and it's important that we remember that when going through tough times. Don't be afraid to put yourself out there and help them help you!