50 years later: an interview with '68 senior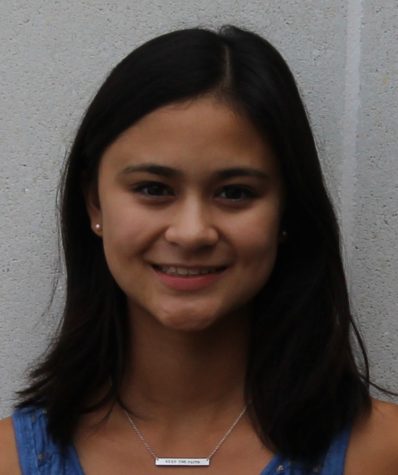 More stories from Beatriz Olivares
This month, we're coming up on the 50 year anniversary of the legendary "Mighty Moo" senior prank where a cow from a neighboring farm was placed in the school's courtyard and Mighty Moo was hand-painted on the school's chimney, that spawned decades worth of traditions of senior pranks where each class would hand paint their version of Mighty Moo on the school's chimney stack.
It is not enough to just research the prank and celebrate this 50 year anniversary based off of the rumors we grown up hearing, so for this issue we've reached out to Robb Austin who's an alum that graduated in the class of 1968 and took part in these series of rambunctious pranks.
Q: How long did you attend WJ?
A: I attended WJ for all 3 years (keep in mind there was no Middle School) back then. Junior High School was for 7,8,and 9th graders, and high school was for 10,11, and 12th graders. I went one year to North Bethesda Junior High School, as my family had moved to the area from Ohio between my 8th and 9th grade years. Following my 10th grade year at WJ, Woodward High School opened. I was allowed to continue to attend at WJ since I had started there, providing I supplied my own transportation, which I did. I lived off Montrose Road, in North Bethesda and would hitch a ride with others who drove, or sometimes walk, or my mother would pick me up.
Q: What was life like in 1968?
A: The 1960's, especially the year 1968, was a turbulent time. In a span of 3 months the country lost both Martin Luther King and presidential candidate Robert F. Kennedy to an assassins' bullets. The Vietnam War raged on and students were faced with the reality of what Bob Dylan wrote in a song in 1964, titled, "The Times They Are A Changin'."
Q: What was WJ like when you attended there?
A: It's important to point out that WJ in 1968 was a very different school than it is today. It was located in the country, Bethesda was a small town and both Old Georgetown Road and Democracy Blvd were rural roads without much traffic. WJ was surrounded by farmland and students were comfortable coming and going at different hours of the day. The gym was usually open and accessible on weekends. There was little or no security on campus. Students who were caught smoking in the bathroom between classes were the worst offenses I can remember.
Q: Did you take part in the senior prank of 1968?
A: I was on the WJ basketball team and was quite good at it, earning a full basketball scholarship to the University of Miami (Fla) where I played for 3 years. George Washington University picked up my scholarship for my last year, so I finished my final year of basketball and graduated from GWU. Because of basketball I always tried to stay out of trouble and did not actually take part in the senior pranks, although I did skip school on Senior Skip Day. I had friends over to my house that day and we all messed around listening to music and that sort of thing.
Q: How were the senior pranks organized?
A: In 1968, Senior Skip Day was a big event. Seniors picked a day close to graduation and skipped school – meeting-up somewhere for a day of hanging out instead of going to classes. Again, no one seemed to mind and I can't remember anyone getting into serious trouble for participating in the organized skip day. Our prank was not organized throughout the senior class. It was a word-of-mouth thing that a smaller group decided to meet behind the school to paint the chimney stack on a given night. The stack was more accessible and as I said, there was little or no school security at that time. I'm afraid today, it would be unsafe to pull off and you'd get in a lot of trouble, to say the least!
Q: What was your senior class prank like?
A: every year the hand painted Mighty Moo on the chimney stack got a makeover from that year's senior class. I recall both the class of 1966 and 1967 repainted the cow portrait with their own visions of what Mighty Moo should look like. They were always well done and that classes' painting would remain intact until the following year's class changed it. The Class of 1968 decided to do something a little different. Instead of repainting the Mighty Moo portrait, a group of kids decided to paint their initials on the chimney stack. In the end, the WJ administration was able to figure out who most of the kids were by matching the initials with the student-suspects. With graduation around the corner, I do not recall anyone getting into serious trouble for participating in the prank.
Q: How did you come to hear about the "cow in the courtyard"?
A: Beginning with the first day of WJ student orientation in 1965, legend had it that one of the graduating classes in the 1960's had taken a cow and placed it in the courtyard of the school as a senior prank. This happened before my time so I have no information about the incident but it was common knowledge at the school that it had occurred. The legend of the Cow in the Courtyard was handed down from class to class from that point forward. It became the ultimate senior prank and set a very high bar for every senior class. But please know, the Cow in the Courtyard really did happen.
Q: What do you recommend for this year's senior pranks?
A: I think your senior class prank would have to be in the nature of something less daring, although perhaps it could be more effective then climbing the chimney stack. Maybe everyone in the class could wear something "black" or something "green", or wear a big button that says, "Bye, Bye WJ", or something like that. That's my best recommendation. Something that makes a statement, surprises the WJ administration, but something that won't get students in trouble, or more importantly, hurt.
Q: Do you have any advice for any current WJ students?
A: Stay in touch and embrace the friends you've made in high school. They will be the best friends you've ever made and these will be the people you'll be able to count on in years to come. They will never let you down and they will always, always, have your best interest at heart.
Your donation will support the student journalists of Walter Johnson High School. Your contribution will allow us to purchase equipment and cover our annual website hosting costs.
About the Contributor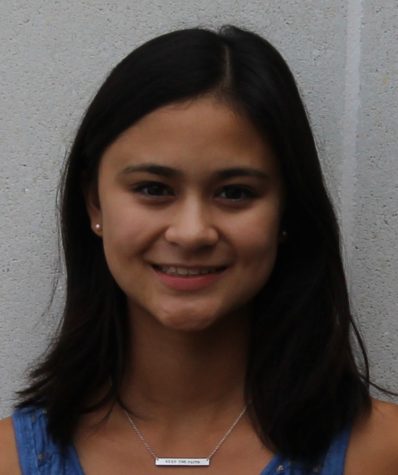 Beatriz Olivares, Print News Editor
Beatriz Olivares is a senior at WJ. She took the Journalism class on a whim during sophomore year and became completely hooked. After being an assistant...