Did Pusha T take it too far?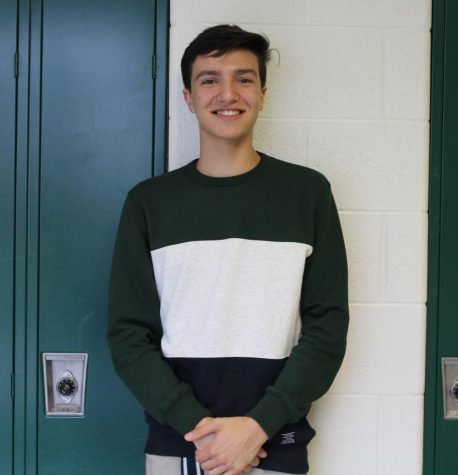 More stories from Matt Garfinkel
G.O.O.D. Music President and Bethesda resident Pusha T has been engaged in a long-standing beef with Drake that has significantly escalated over the last week. Has the most public rap feud of the last few years crossed a line?
"Honestly, it seems a little too far but for entertainment purposes, it has been exciting to watch," senior Christine Tenorio said.
Let's start with some history. Before Drake's career took off, the Toronto native was a huge fan of Clipse, Pusha T's duo with his brother No Malice (who was known as Malice at the time), even going as far as to purchase an allegedly autographed microphone on Ebay for $200. Fast forward to 2015, Drake engages in a very public beef with Meek Mill after the Philadelphia rapper alleged that Quentin Miller ghostwrites for Drake.
Pusha and Drake have been occasionally throwing subliminal shots at each other ever since, each questioning the other's authenticity: Push questioning whether or not Drake writes his lyrics and Drake questioning whether or not Push is honest about his history of selling drugs in his lyrics. However on Friday, Push released his Kanye West-produced album DAYTONA, closing on "Infrared" on which he very clearly subs Drake with lines like "It was written like Nas but it came from Quentin" and "How can you right these wrongs when you don't even write your songs?"
Drake wasted no time dropping his response "Duppy Freestyle" on Friday, on which he compares the faded signature on the aforementioned Ebay-purchased microphone to Push's fading career, subs Kanye, name drops No Malice and Push's fiance Virginia Williams and more. He even promised to send an invoice for the additional 20,000 units he claims this song will help DAYTONA sell, delivering on the promise in an Instagram post the next day.
"RE: Promotional assistance and career reviving," the $100,000 invoice reads.
After a few days of silence, Push released his rebuttal diss "The Story of Adidon" on Tuesday, rapping over the No ID produced single from Jay-Z's 4:44, "The Story of OJ." The cover art for this song features an old picture of Drake in blackface, implicitly comparing him to the racist caricature Jaybo of Jay-Z's powerful "Story of OJ" music video. Holding back nothing, Push name drops both of Drake's parents, his main producer and close friend Noah "40" Shebib and alleges that Drake has been secretly hiding a child with an adult actress.
"You are hiding a child, let that boy come home, deadbeat [expletive]… Love that baby, respect that girl. Forget she's a pornstar, let her be your world," Push rapped.
So did Pusha T take it too far? Sure, "The Story of Adidon" really hits Drake where it hurts, but Drake launched the first personal attacks by mentioning Push's fiance and brother by name. On the other hand, Push jabs at 40's multiple sclerosis the day before National MS Day, which may be a little too far. But to quote Drake on "No Tellin'," "There's no code of ethics out here, anyone will take shots at you."
About the Contributor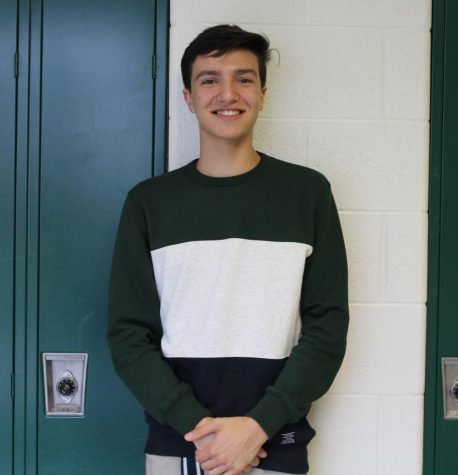 Matt Garfinkel, Online/Multimedia Managing Editor
Matt Garfinkel is excited to return to The Pitch as the Online/Multimedia Managing Editor. He is also President of the Jewish Student Union, Treasurer...