Serena was in the wrong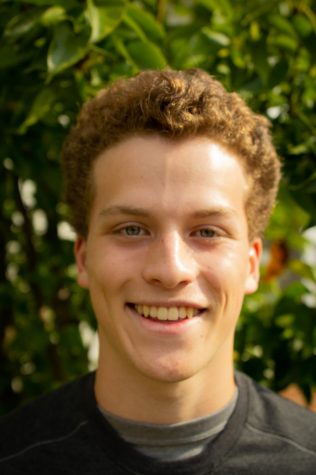 More stories from Thomas Wolfson
Serena Williams is often referred to as the greatest women's tennis player of all time. No one has dominated the game of tennis like Serena. She has been an inspiration for so many Americans from all walks of life. That said, her actions in the US Open final against 20-year-old upstart Naomi Osaka were completely out of line.
This past Saturday, Osaka became the first ever Japanese-born tennis player to win a Grand Slam, male or female. She thoroughly beat Williams at her own game, pounding ground strokes from the baseline that Williams could only watch go by. It was an unfamiliar sight to see Williams be so outplayed by another player. She wasn't having an off day, Osaka was just better. Plain and simple. With a 6-2, 6-4 victory over Williams, the story of the match should've been about the apprentice teaching the master. But alas, even in defeat, it was Williams who was at the center of attention.
To try to quickly recap the controversy: Williams received three code violations during the match from chair umpire Victor Ramos. One for receiving in-match coaching from her coach Patrick Mouratoglou, which is against the rules. A second for smashing her racquet on the court, which cost her a point since it was her second violation. And then a third for verbal abuse for telling Ramos "you stole a point from me. You're a thief, too." This cost Williams a whole game since it was her third violation, putting her down 5-3 in the second set.
Williams confronted Ramos numerous times in the second set, saying "when are you going to give me an apology? You owe me an apology. Say it. Say you're sorry," among other things.
She talked about her daughter, how she's not a cheater, and how men say worse things all the time than what she said and don't get penalized.
Through it all, Osaka managed to calmly continue her outstanding play to win the championship.
But this article isn't about Osaka, and that's Williams' fault.  
Though she denied receiving coaching, Williams' own coach admitted after that he was coaching her.  Mouratoglou's justification for it was that every coach coaches their player during the match, so it was unfair to call it in this kind of a circumstance.  
Well that makes little sense. That's like a student getting caught cheating on a test and then saying "Everyone else does it, why me?" If you get caught you get caught. If Ramos saw there was obvious coaching going on, which there clearly was, then he had every right to call it.  Rules are rules. Whether the rule should be gotten rid of is another debate, but Williams overreacted to the whole thing anyway.
Ramos wasn't directly accusing her of cheating, he was accusing Mouratoglou of coaching her. That means he was more so accusing Mouratoglou of cheating.  For Williams to view that as an attack on her character is ludicrous.     
The second code violation for smashing a racquet is standard in men's and women's tennis. It was a very appropriate call by Ramos.
Williams simply could not let the coaching violation go, however, instead invoking the mother card and saying that she never cheats and stands up for what is right for her daughter. But what would her daughter think of the way she completely imploded and disrespected the umpire and her opponent? And what does her daughter even have to do with the match?
Ramos then calling a third violation for verbal abuse was a bit much. In a situation like this, he probably should've swallowed his pride and just ignored Williams or given her a soft warning.  But all this could've been avoided if Williams just dropped it, instead of continually egging Ramos on.
Part of the reason Williams was so upset is because she thought she was being treated unfairly because she is a woman, claiming that men say worse things all the time and don't get docked a game for it.
It is true that men sometimes say worse stuff than what Williams said to Ramos and don't get a game penalty for it. But there's a reason for that: because it's not their third code violation. Any tennis player, male or female, knows that once you get two code violations, you better watch it.  So yes, it's true that we've heard male tennis players curse out umpires, but rarely will they do it for a third code violation because they know they'll have to forfeit a whole game. Williams should've been much smarter knowing she already had two code violations. For her to attempt to excuse her actions by claiming that she's standing up for women's rights is lazy and an insult to real issues where women must truly fight for equality.  
Williams and her coach continued deflecting attention to the feminist cause: "It is strange because this chair umpire was the chair umpire for most of the finals of Rafa [Nadal], and Toni [Nadal's uncle and former coach] is coaching almost every single point and he never gave a warning, so I don't get it," Mouratoglou said after the match. He seemed to be implying that Williams was a victim to double standards. But looking at Ramos' history as a chair umpire in the men's game suggests otherwise.  
Ramos has given code violations to some of the top men's players in the world including Rafael Nadal, Novak Djokovic, Andy Murray and Nick Kyrgios.  The one that's relevant to this situation is Murray's code violation. Murray once told Ramos during a match that this was "stupid umpiring" and received a code violation for verbal abuse. "Stupid umpiring" is not something that seems to warrant a code violation, but Ramos gave him one because he's a strict umpire. This isn't about men and women. There's no sexism involved here. Ramos does this all the time, but players still respect him.  
Williams missed the point anyways, though.  Even if there was sexism involved, a US Open final is simply not the right time to bring it up.  
Williams continued to try to play the victim in her press conference after the match. She brought up previous controversial moments she's been a part of at the US Open, saying that it must be some kind of a coincidence that bad stuff always seems to happen to her when she plays at the Open.  Yet, her history at the Open actually suggests that she's usually on the wrong side of the controversy. In the 2009 US Open semifinal against Kim Clijsters, after getting a bad call, Williams threatened a lines judge referee, saying "I swear to God I'll [expletive] take the ball and shove it down your [expletive] throat." In the 2011 US Open final against Sam Stosur, Williams told the chair umpire she was "unattractive on the inside," and that "if you ever see me walking down the hall, look the other way." The point is that Williams has a history with feeling entitled to talk to umpires any way she wants.  
It's rather clear why Williams acted the way she did.  She was being beaten badly, and instead of attempting to fight back like she so often does, she looked for an excuse, causing a scene and making Osaka's great play an afterthought. For Williams to not understand what a big moment this was for Osaka shows a real lapse in judgement, to say the least.
The saddest moment of all was during the trophy ceremony when the crowd was booing when they should've been celebrating Osaka. Osaka put her visor over her eyes to cover the tears streaming from her face. She had just won her first Grand Slam, yet she looked heartbroken and embarrassed. Williams attempted to comfort her, and to her credit, she did tell the crowd to stop booing, but it was much too late. She had already ruined Osaka's moment.
Yet, for some reason it was Osaka who was apologizing to the crowd and Williams, saying she was sorry it ended like this and that she knew that the crowd wanted Serena to win. I suspect that most of crowd didn't know that Osaka actually grew up in Long Island, just 15 minutes away from Flushing Meadows where the US Open is held. That would make here more of a hometown kid than Williams. She actually wanted to represent the U.S. at one point as a junior but the United States Tennis Association didn't give her enough funding. What a shame.   
Even sadder is that Osaka has cited Williams as her idol growing up. Osaka's dad actually coached his own two daughters using the same model that Richard Williams used to coach Serena and Venus. Osaka has said that if it weren't for Serena she wouldn't be playing tennis.  Who would've thought that when they would play each other on one of the biggest stages in tennis, it would be the twenty year-old Osaka teaching lessons about class to her role model.
It felt especially disappointing to see someone as prominent as Williams melting down the way she did. As previously mentioned, so many Americans look up to her. She's done so much for the African American community, she's empowered women and mothers and she's shown so much strength since coming back to tennis after giving birth to a daughter. There aren't many athletes, male or female, in the history of sports who have accomplished as much as Serena, within and away from their playing sphere.
But what she did this past Saturday was unacceptable and inexcusable. There's only one thing left to say: Serena, when are you going to give Osaka an apology? You owe her an apology. Say it. Say you're sorry.
Your donation will support the student journalists of Walter Johnson High School. Your contribution will allow us to purchase equipment and cover our annual website hosting costs.
About the Contributor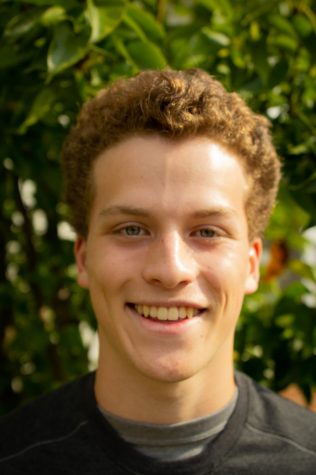 Thomas Wolfson, Print Editor-in-Chief
Thomas Wolfson is currently a senior at WJ. This is his third year on The Pitch staff. He served as Print Sports Editor his sophomore year, Print Opinion...