Eminem drops new album "Kamikaze"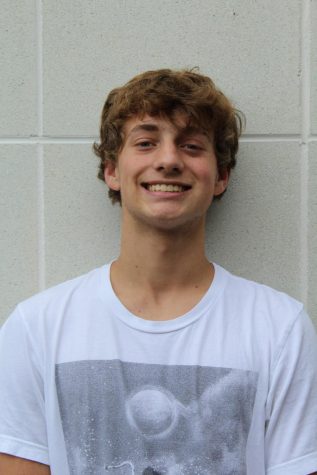 More stories from Bennett Wright
Eminem recently dropped a surprise album titled Kamikaze and I'm not a fan. His demeanor on most of the album just comes off as bitter because his last album Revival was received poorly by the hip-hop community.
He talks a lot about how people were wrong for not liking his last project and repeatedly tries to "silence" his haters throughout the album. However, many of the songs on the album sound like he's complaining about hip-hop rather than redeeming himself for his poor release last year. He also disses a lot of new-age rappers such as Lil Pump, Lil Xan and Lil Yachty for being mindless "mumble rappers." This doesn't really make sense because these artists might not be as skilled as Eminem, but they have never shown anything but respect for him, so all the disses seem forced for attention. Not to forget the extremely cringeworthy track titled "Not Alike" where he attempts to mock the Migos song "Bad and Boujee" on his hook with the same flow. It's not funny and it's not a really good diss either, it just comes off as annoying, as it does not have any comical value nor does it sound good sonicly, as it ruins an amazing Royce da 5'9 verse.
However, there are some definite highlights Eminem is still a capable rapper, even though I did not enjoy the subject matter of most of the album. He continuously delivered highly technical and extremely complex flows throughout the album. He is also still a very good lyricist barring his cringeworthy bars. He continues to have good wordplay, makes good use of double entendres and his pen game certainly still stands up to today's standards. His skills are always top notch but he just seems to waste it as his subject matter is just uninteresting. An example of that are the love songs that just don't fit with Eminem's style, as cuts such as "Nice Guy" and "Good Guy" just come off as sort of awkward.
Overall, this album has its high points, but it still comes up very short of being an actually good album. It just feels like a 45-year-old throwing a temper tantrum because people didn't like his most recent album. It is immature and kind of boring after the first song. He will always be talented but just like his last album, this one just doesn't cut it because of weak songwriting and boring subject matter.
| | | |
| --- | --- | --- |
| Song | Rating out of 10 | Why |
| The Ringer | 4 | Great flows, awful topic (mad at everyone for not liking his recent album). |
| Greatest | 7 | This song isn't actually bad at all but the hook is just awful.   |
| Lucky You | 4 | Rapping fast doesn't make a good song. |
| Paul- Skit | 8 | I like this ironically because it points out so much wrong with the album. |
| Normal | 3 | It's a cringy love song; however, I thought it would be good because of the beat. I was wrong. |
| Em Calls Paul – Skit | 1 | It just Eminem defending himself about one line on his last album. |
| Stepping Stone | 8 | This tells a good story about him using others for his own gain, a good story and song. |
| Not Alike | 2 | Get it…he mocked the Migos…get it, it's funny. |
| Kamikaze | 6 | Not crazy about the hook at all, but the rapping is great. |
| Fall | 4 | Again, subject matter is immature but rapping and production isn't bad. |
| Nice Guy | 5 | The hook is actually good but I don't care about this love song. |
| Good Guy | 5 | I like the beat a lot but I still don't like Eminem love songs. |
| Venom | 6 | It's just a song for a movie, it isn't special but it isn't bad. |
Total Score Out of 10: 4
Your donation will support the student journalists of Walter Johnson High School. Your contribution will allow us to purchase equipment and cover our annual website hosting costs.
About the Contributor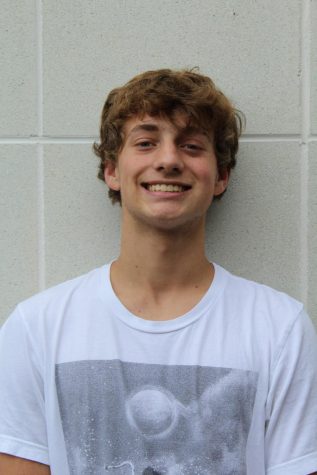 Bennett Wright, Staff Writer
Bennett Wright is a senior at Walter Johnson who is very interested in music and just exploring the way the world works and how it can be changed for the...