Principal Baker asks WJ S*T*A*G*E to change spring musical amid controversy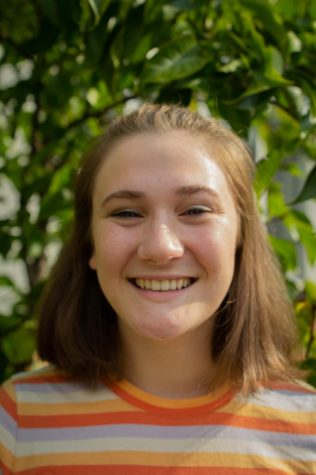 More stories from Julia Hananel
Complaints from students in Walter Johnson's theater program over the decision to produce The Wiz this spring prompted Principal Jennifer Baker to take an unprecedented measure: ask the drama department to change the show.
The Broadway production of The Wiz which opened in 1975, is considered a black retelling of the original 1939 movie, The Wizard of Oz which had an entirely white cast. S*T*A*G*E members who were opposed to WJ putting on The Wiz thought it would be racially insensitive for a mostly white cast to portray black characters, especially in a show that contains many elements of African-American culture.
A meeting was held last Friday, September 21, where Baker and the theater directors announced the decision to change the show. They discussed their selection of The Wiz with the students present.
"The show reinterprets The Wizard of Oz….it was written to give more opportunity to African-Americans at a time when they were underrepresented in musical theatre," director Colleen McAdory said. "The purpose was to desegregate, not to segregate. One of our purposes in choosing this show was to attempt to include underrepresented populations at WJ as well."
WJ's Black Student Union and Minority Scholars Program suggested to McAdory that the theater department do more culturally diverse shows in order to bring more diversity to the program.  
"Over and over again [these groups] said to me, 'do shows that are more culturally diverse,'" McAdory said. "Which puts us in a dilemma, which is what [S*T*A*G*E students] were talking about."
Theater directors said the show was chosen because it represents a diverse perspective and argued that it shouldn't be off limits just because white students end up playing most of the roles.
"The notion which has been implied, that we can't reinterpret a show, flies in the face of what we do in theatre. We interpret, reinterpret, and tell others' stories. If we were not allowed to do so, musicals such as Hamilton would not exist," McAdory said.
Some students argue that while minorities can fill roles of white characters, such as in Hamilton, it is a different case for a white person to fill the role of a minority. Junior and former S*T*A*G*E* member Damir Pimenov called it "ridiculous" that the drama department would consider The Wiz as a show, given the small number of minority students in the program.
"In this day and age it's very rare you see black leads, and we're replacing them with white people, who have been given many leads," Pimenov said.
Another S*T*A*G*E member, who wished to remain anonymous, said the show was created as a response to white domination of the theater industry. The student referred to Hollywood's history of segregation and racism and past tendencies to provide limited roles for minorities.
Doing The Wiz at WJ would "enhance the idea that white people dominate the theater and that…the people who were oppressing minorities in the first place can manipulate those works for their own advantage," the student said.
Baker explained her reasons for ultimately deciding to change the show at the meeting last Friday.
"What I was hearing was the potential for a lot of division and unrest," Baker said. "At the end of the day, I said 'we can't do this show' because we can't have, in a program that is so positive, in a program that is so amazing…. we can't have this kind of dissent and division. As a principal, sometimes I have to look at the big picture, but I can tell you I've known Ms. Mac for 25 years and no one's ever said to Ms. Mac before 'you can't do that show.'"
The original announcement that S*T*A*G*E* was going to produce The Wiz came at the end of last school year. Many students and graduates took to social media to express their disapproval of S*T*A*G*E*'s choice.
Pit orchestra director Andrea Morris referred to the communication and posting about The Wiz on social media last summer, saying that the opinion of only a few people was interpreted as fact, which could have contributed to the controversy.
"Everyone is, of course, entitled to their own opinion…. However, an opinion is not a fact. Unfortunately, some members of our organization treated these social media posts as such, and an opinion became fake news," Morris said at the meeting.
The Wiz has been performed before at WJ; the most recent production was seven years ago.
"We had an amazingly diverse cast," McAdory said.
The drama department has not chosen a new musical for this spring, but will announce their decision sometime in the near future.
"Although we understand that attempting to make change is often uncomfortable and always challenging, we are disappointed….that this will not be the year that we take a step forward toward diversity," McAdory said. "But we can say this: the world is a different place, and WJ is a different school than it was two years ago, and our program must reflect these changes. In upcoming years, we will continue to select shows that allow us to encourage positive change through the media we all love: music and theatre."
Note: The headline that ran in print has been corrected to reflect the accuracy of the situation.
Your donation will support the student journalists of Walter Johnson High School. Your contribution will allow us to purchase equipment and cover our annual website hosting costs.
About the Contributor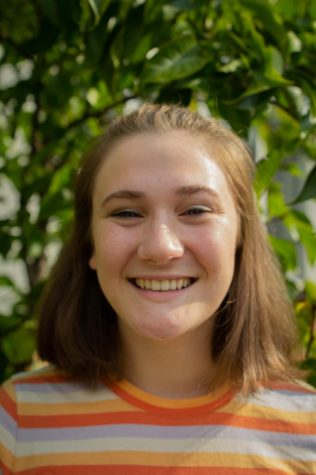 Julia Hananel, Online Editor-in-Chief
Julia is currently a senior and is super excited for another year on The Pitch! In addition to The Pitch, Julia plays piano for WJ's jazz ensemble and...