Point/counterpoint: Solution for overcrowding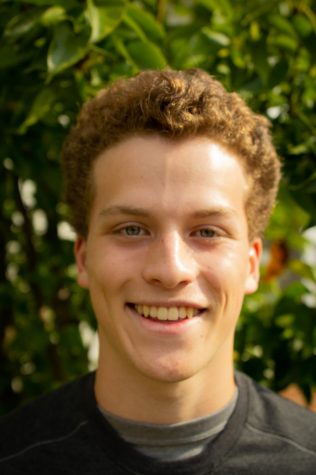 WJ should be renovated 
By Thomas Wolfson
There aren't many people in this world who like to be in large crowds. It's annoying. Who likes to be in a long line where you move 2 feet in 10 minutes? Who likes to be in traffic where you're stuck in the same spot for 30 minutes? Well, this is what WJ is turning into. As you go from class to class, going up crowded stairwells and through congested hallways, it feels like you're waiting to be let in to see a big movie premiere, or waiting outside to replace the iPhone you just got a couple months ago with the latest, newest version. There's no doubt WJ has an overcrowding problem.
The question is what to do about it. A plan to reopen Woodward High School (which closed back in 1985) where Tilden Middle School is currently located is already in the works. Woodward plans to open by the 2022-2023 school year to help ease the growing population of students at WJ. Though it sounds like a reasonable solution, I seriously question the logistics of how it will work.
Woodward opening means that students who live in the WJ school district, who are currently in elementary school or 6th or 7th grade could very well end up not attending WJ. WJ has established itself as one of the best public high schools in not only the state, but the whole country. I seriously doubt parents are going to be happy about sending their kids to a brand new high school that is full of uncertainties.
Will the academics be as good as WJ's? How is a whole new staff and administration going to be assembled? And if Woodward is going to be opened as a 9th through 12th grade school, won't students who are already at WJ need to be pulled out and sent to Woodward? Nobody will be happy about that. And just starting out as a high school with only 9th graders isn't a very attractive option either. There are more questions than answers.
The best solution is to figure out a way to renovate WJ. It is true that there isn't much room for more renovation, but things can be done. For example, nobody uses lockers anymore. So, tear all the lockers down to create some more space in the hallway. Staircases should be renovated so that there are two separate stairwells for students to go up and down. If portables need to be built, then I don't see a problem with that.
On another note, Bethesda Chevy Chase High School just finished up a large scale renovation despite being on one of the smallest high school campuses in MCPS.  And they too have to house a lot of students, though not quite as many as WJ.
I don't have all the answers for exactly how renovations would work, but it's the best solution to the overcrowding. Otherwise, I'd have to believe there would be an uprising of parents who are mad because their kids aren't getting the WJ experience.
Arrangements to open up Woodward should continue
By Daria London
Probably every student at WJ has noticed the crowded hallways and congested stairwells and, with a freshman class of over 700 students, a couple of portables isn't going cut it.
The most effective solution is to open a new high school which the school board has plans to do in the Walter Johnson cluster by 2022. The current plan is to reopen Woodward High School which is currently housing Tilden Middle School. Superintendent Jack Smith wants the capacity of the building to to accommodate 2,700 students; therefore Tilden as it currently stands will obviously need a major renovation.
The amount of students and housing in our area is so abundant, it is shocking that steps to create another high school haven't already begun.
An overcrowded school has more downsides and restrictions than benefits. Most students find it much harder to learn in larger classes which would be unavoidable with such a large number of students. More students in a class means many more distractions present and less individual attention for each student. This will hinder the abilities of promising students and will affect the academic achievements of the school as a whole.
An overcrowded school also means less athletic opportunities. There are only 11 soccer starters and 9 baseball starters, which is such a low percentage out of a school of 4,000.
For example, the APEX program added another period for each class to accommodate the increasing size of the freshman class. This makes the prestige and quality of the program decrease.   
Many have proposed a renovation, yet there doesn't seem to be any space for a renovation and renovating would not increase student opportunity.
Montgomery County is one of the best counties in the entire country and the extremely qualified eight members on the school board have agreed that a new high school is an unavoidable solution to this pressing issues that affects not only students, but parents, teachers, and the whole Walter Johnson cluster community.
Your donation will support the student journalists of Walter Johnson High School. Your contribution will allow us to purchase equipment and cover our annual website hosting costs.
About the Contributor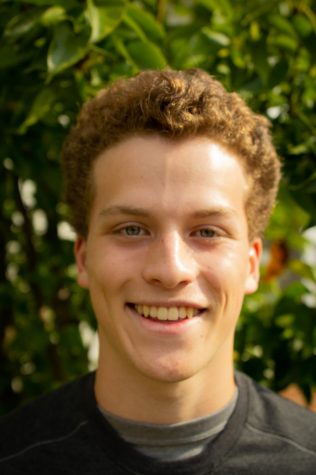 Thomas Wolfson, Print Editor-in-Chief
Thomas Wolfson is currently a senior at WJ. This is his third year on The Pitch staff. He served as Print Sports Editor his sophomore year, Print Opinion...