School psychologists: How helpful are they?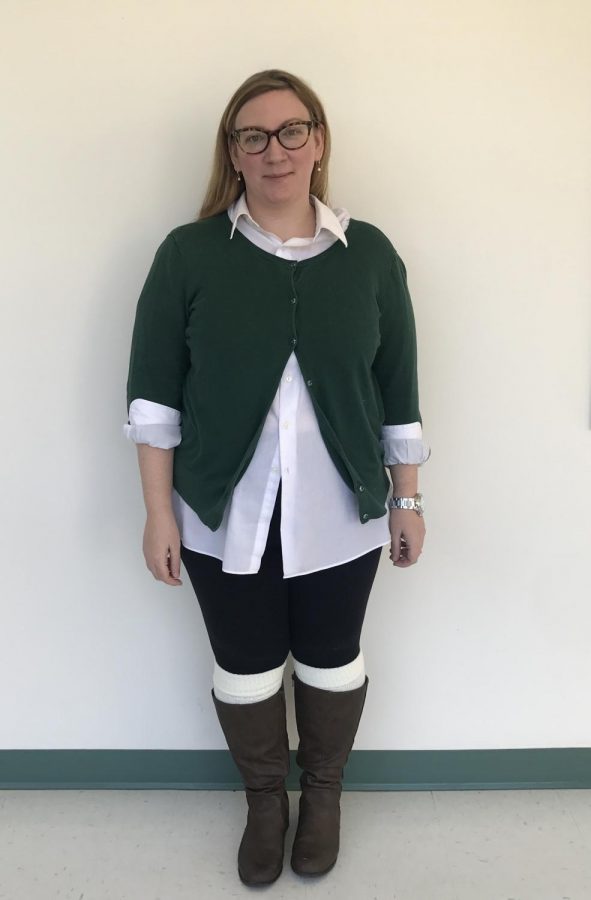 School psychologists: every school in Montgomery County has one, and they are meant to be readily available to assist students in need. But how helpful are they? How do you get in touch with the school psychologist if you need to? What exactly can they do for you? How can they help?
While every school in the county has a psychologist, these critical staff members are often assigned to multiple schools, often within the same cluster. For example, the North Bethesda Middle School psychologist also serves Garrett Park Elementary School and Kensington Parkwood Elementary School. Despite this, Walter Johnson's psychologist, Amanda Hearn, solely works with students from WJ.
According to the MCPS website, psychologists assigned to schools all across MCPS base their work off of several common core values: consultation, assessment, intervention, prevention, education, research and planning and health care provision. While the methods that each individual psychologist uses may vary, they are all meant to be readily available to students that need them the most.
Senior Ally Holden thinks that the school psychologist can be extremely helpful to students that need it.
"I think school psychologists would be really helpful and useful for some students. I didn't know that WJ had a one, though," Holden said.
School psychologists can be difficult to track down, many students don't know where they can find this necessary resource. Others are completely unaware that WJ is home to a dedicated professional, ready to assist them throughout the sometimes difficult high school years.
The MCPS website states, "School psychologists can be contacted by calling their assigned school, or by contacting Dr. Christina N. Conolly, Director of Psychological Services"
WJ's school psychologist is part of the Academic Support Center, and can assist students with anything from anxiety and behavioral issues to academic issues as well. The school psychologist is trained to work with other staff members in the building to ensure a positive academic experience for all students.
"I do think that [the school psychologist] is helpful because they work at school so they're easily accessible so if something is going on we can go talk to them easily. Being in high school can get really hard and it's nice to know that our school is aware of that and ready to help us," senior Gabby Dangay said.
Despite the fact that many students are unaware that WJ is home to a dedicated school psychologist, it is important for students to recognize that there is always an adult in the school building who is willing to help along the sometimes tough high school years.
Q&A with school psychologist Mrs. Amanda Hearn:
1. What are the main services the school psychologist offers?
"School psychologists provide a variety of services. In order to support students' ability to
learn and teachers' ability to teach, all school psychologists receive specialized training in
areas such as counseling, crisis support, behavior management, learning, and of course,
assessment. Most often, it is a combination of the needs of the individual schools or
programs the psychologist supports and size of the psychologist's caseload that determines
how those services are provided. Did you know that the National Association of School
Psychologists (NASP) recommends a ratio of 1 psychologist for every 500-700 students in
order to be to provide a full range of services all students?"
2. How can students get in touch with the school psychologist if they need to?
"Stop in! I love to meet new people. If my door is open, feel free to say hello. You can
also let your counselor know you'd like to be introduced and we can set up a time. My
office is located in the ASC corridor, room 159E (towards the right when you enter the
Counseling Suite)."
3. According to the MCPS website, some psychologists serve multiple schools, do you
work only at WJ or at additional schools as well?
"Yes, most of the psychologists in MCPS support multiple schools, some as many as three schools, serving on average more than 1700 students each! However, as the needs of students and families have changed in Montgomery County in recent years, so too have the
assignments of psychologists. This past year, most high schools in the county were
provided a dedicated psychologist. Last year, I served WJHS and an elementary
school, totaling over 3000 students! This year, I am privileged to be able to provide
full-time support to our school community of more than 2600 students and their
families."
4. What is your experience as a psychologist?
"I love my job! At the risk of sounding cliché, it's a different adventure every day. For example, one day I may be part of a crisis response team, and the next I'm in a kindergarten classroom providing support during Show and Tell! I would encourage anyone with an interest in education or psychology to consider pursuing a career in this field. It can be very rewarding. Come visit me if you'd like more information, or check out www.nasponline.org to learn more about how to become a school psychologist."
5. Is WJ the first school you have worked at?
"This is my 16th year as a school psychologist and my 6th supporting Walter Johnson. I've served 14 separate schools in my career in both Maryland and Virginia, including preschools, private schools, alternative schools, elementary, middle and high schools. I've supported schools and programs whose students have highly specialized needs as well as comprehensive neighborhood schools. I've even worked at a school inside a jail! The settings and students may change from year to year, but I can honestly say, I've enjoyed them all. Helping students achieve success at school and in life is both an honor and a privilege."
About the Contributor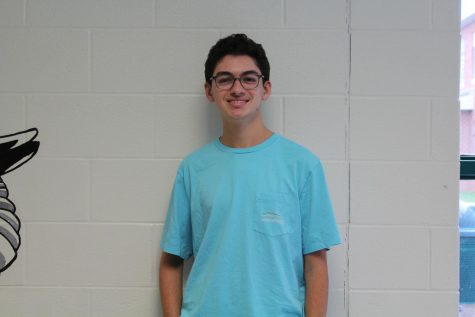 Noah Katcher, Business Manager
Senior Noah Katcher is extremely excited to join The Pitch as a Business Manager this year. Noah took Journalism 1 last year and is excited to be part...