WJ's most famous dropout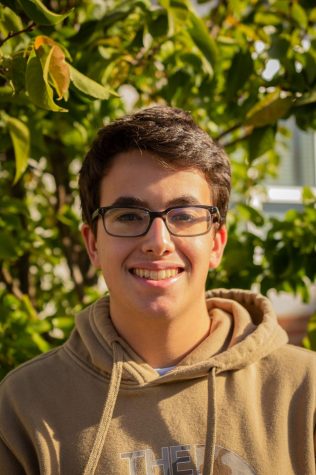 More stories from Sammy Peterson
This is the story of Nils Lofgren, acclaimed guitarist for Bruce Springsteen and Neil Young, Rock 'n' Roll Hall of Fame inductee and a Walter Johnson High School dropout.
Lofgren was 17 in 1968, an era of hippie counterculture and a hot music scene in DC, a time when WJ students still hung out by the cow pasture.
He was a B student who made both the JV football and varsity soccer teams, but he refused to cut his hair and thus wasn't allowed to play.
One night, after Lofgren and some friends had seen famed band The Who perform at Constitution Hall, they decided to head to the nearby Ambassador Theater to see The Jimi Hendrix Experience.
"I remember leaving the Ambassador Theater with a very uncomfortable…I'd call it almost a possession that I needed to be a rock 'n' roll musician," Lofgren said.
This was a shocking realization for Lofgren, because "none of us considered that you could do that for a living."
Lofgren had played accordion since age five and his brother had taught him how to play guitar.
A month into his senior year, Lofgren was driving to school with his drummer and asked to be let out halfway to WJ. He hitchhiked all the way to [now Ronald Reagan] Washington National Airport and got on a plane to New York City. Earlier in the day, he'd left a note for his parents under his pillow telling them he was leaving.
Nine days later, sick with pneumonia, he returned home to his worried family. Despite the illness, Lofgren's dream of playing music had grown and was stronger than ever.
He knew quitting school was a crazy idea that would result in his parents receiving grief from the community.
"Back then, the only people who dropped out of school were the juvenile delinquents…the first big chapter of their young lives had already been written. That certainly wasn't me, thankfully," Lofgren said.
Lofgren's parents came to the understanding that he was going to pursue a career in music whether they liked it or not, so they allowed him to stay home for $50 a month.
Lofgren formed his first professional band, Grin, which rocketed to success. The Maryland native got strong reviews from critics and interest from star musicians.
"My band opened for Jimi Hendrix three times, I got to meet him on my 19th birthday, we were the opening act. I got to go to his winnebago and shake his hand and say, 'thank you,'" Lofgren said.
While his band was gaining steam, Lofgren continued to focus on growth, going to nightclubs across the D.C. area and sneaking backstage to try and speak with famous artists and get advice.
One night, he went to The Cellar Door, a hot club in the DC music scene, and snuck backstage to meet rock star Neil Young and Young's producer David Briggs, who became a sort of big brother to Lofgren.
Lofgren and Young kept in touch and in less than a year, Young called Lofgren, inviting him to come to Los Angeles to play on his latest album "After the Gold Rush." Not only was this a huge step forward in Lofgren's career, but it later landed his band a record deal.
After a few months on the West Coast, Lofgren returned home to Bethesda as a successful musician.
As he was driving from Dulles, Lofgren heard on the radio that the WJ boys' varsity soccer team had been invited to play in Europe but couldn't afford it.
Lofgren went straight to the school, where he still had a good relationship with the principal, Dr. Donald Reddick, whose name adorns the current school auditorium.
"Look my band is pretty popular in DC…why don't we do a show in the WJ gym and raise some money for the soccer team?" Lofgren proposed.
The concert turned out to be a great success and was commemorated in the 1972 yearbook.
Flash forward twelve years and Lofgren was playing his guitar with Bruce Springsteen and the E Street Band on some of the most famous rock tours in U.S. history such as "Born in the U.S.A."
He was living a dream that hasn't stopped. "It's like winning the lottery," Lofgren said.
Interested 'Cats can check out his website nilslofgren.com and his latest album, "Blue with Lou."
Your donation will support the student journalists of Walter Johnson High School. Your contribution will allow us to purchase equipment and cover our annual website hosting costs.
About the Contributor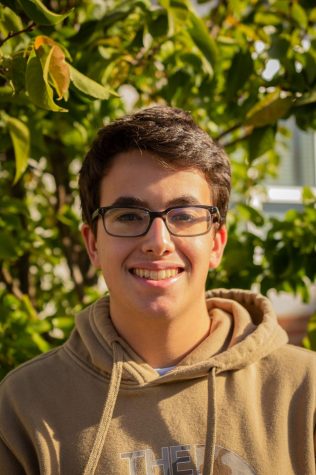 Sammy Peterson, Senior Opinion Editor
Sammy Peterson is a senior at Walter Johnson. He is the Senior Opinion Editor and this is his second year on The Pitch. Sammy's interests include watching...