The up and coming businessmen of WJ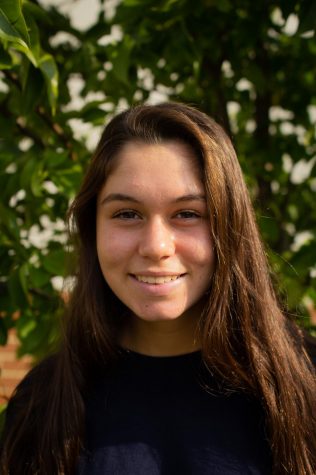 More stories from Kayla Kahrl
From designing company logos to mowing lawns, WJ students are doing it all! Amidst piles of homework and projects these ambitious students still find time to run businesses their passionate about and gain experience in the business world that will be useful in the future.
Senior Oscar Casoala began his graphic design business the summer before freshman year after experimenting with various graphic design programs.
"Prior to starting my business I played around a lot with graphic design and my parents told me I could use the skill for something bigger," Casoala said.
Casoala offers design services to companies and uses graphic design applications to create logos and designs. Casoala does the majority of his advertising on Instagram and over the years he's acquired a following of close to 9,000 on his business account, @design_galaxy. This growth has allowed him to reach clients as far as Hong Kong and Nigeria. In order to progress his business, Casoala stays active on social media, improves his skills with the programs he uses and markets his designs.
Senior Ruben Guevara has also started his own business, which started off as drop shipping and selling products online and now helps people with stocks and mutual funds. Guevara started his business as a sophomore with one of his friends.
"My friend and I wanted to find a niche that we would be successful in and we found that we could be successful in helping people with finances and at the time drop shipping was also very popular," Guevara said.
In order to maintain his business, Guevara regularly changed his shelves for the market, advertised, read about what interested the population, observed how people reacted to different products on the market and talked to financial advisers to gain information. Guevara is grateful for the experience he's gained and hopes to continue to use the skills he's learned to one day start a soccer training company that creates products to prevent injuries.
"I've gotten a lot of experience and learned how business works\; it's not easy and it takes a lot of time, you have to be wise with money," Guevara said.
Another young businessman, junior Kobe Villordo, began his business of selling shoes two years ago after witnessing his brothers run a similar business. Villordo buys shoes and resells them for more money than he originally paid for them. In order to keep his business running, he's constantly buying new shoes that he thinks his customers will like. Villordo currently has five people working for him and has even sold to some famous clients.
"I was able to sell a pair of shoes to the rapper Shy Glizzy," Villordo said.
Villordo loves what he does and plans to continue to manage his business after high school.
Unlike the others who had quick starts, senior Timothy Moore began his business in sixth grade after he and a few friends shoveled 15 walks and used the money to buy a lawn mower. As one of the managers of the business, Moore mows lawns, manages the other workers, creates schedules and advertises by going door to door giving out business cards. The company has grown significantly since the time it started.
"When we first started we only had one client and now we have 11. We even created our own website," Moore said.
Moore enjoys setting hours and is proud of how far the company has come but doesn't anticipate that he'll continue his business into college.
About the Contributor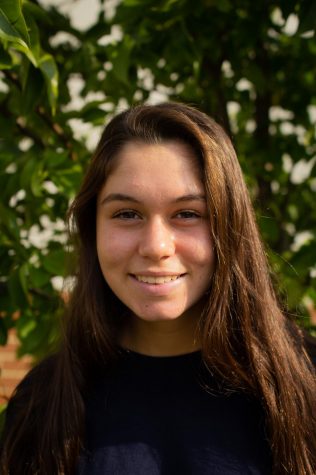 Kayla Kahrl, Online Feature Editor
Senior Kayla Kahrl is excited for her first year on Pitch as an Online Feature Editor. She loves writing feature because it allows her to talk to people...