Iowa caucuses lead to concerns, not clarity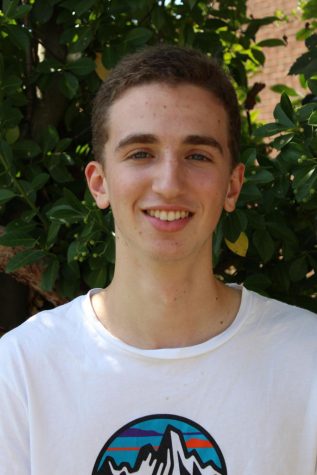 More stories from Will Cohen
As the first state to cast their votes in the primary elections each year, Iowa has the immense privilege of making the first impression on voters across the country. Iowa has been a key piece of the electoral map since it was granted first-in-the-nation voting rights in 1972, although it only sends 56 delegates, out of 4,366 total, to the DNC in July. The highly anticipated caucuses took a confusing and concerning turn this year, and have left voters more perplexed than with a real sense of certainty in any one campaign, a problem caused by incompetent vote counters, a dysfunctional app and a lack of transparency in reporting the votes.
Entering the caucus, Senator Bernie Sanders led by an average of 3.7% over former Vice President Joe Biden, and by 6.2% over former South Bend mayor Pete Buttigieg. The race seemed to be shaping up as a two man contest between Sanders and Biden, although there were warning signs about Biden's longevity throughout the campaign trail. Sanders also held a 7.8% average lead in New Hampshire, the second state to vote. If Bernie was able to win both of these states convincingly, history shows us that his momentum would have skyrocketed. 
"If you look at the scope of history, the early states actually matter a decent amount,"Galen Druke said in a video for 538. "Looking back at presidential primary since 1976, only one person ever went on to win their party's nomination without winning either New Hampshire or Iowa."
By Monday night, anticipation was high for the results of the caucuses. As time passed and results were nowhere to be found, it was evident that the process was not running smoothly. Combined with a severe lack of information about what was happening, many were up in arms with the process.
"I was really disappointed with the Democratic Party as the debacle was a perfect representation of its current disarray, and it will only add fuel to President Trump's and many others' suggestions of fraud within the DNC," senior Jacob Coffey said. 
Results finally started to trickle in, and with 64% of the vote reported, Buttigieg held a decent lead over Sanders. Sanders began to close the gap once 75% of the votes were reported, trailing Buttigieg by 2% in State Delegate Equivalents (SDE's). Data continued to trickle in over the next few days, with Mayor Pete ultimately leading Sanders by .1% in SDE's once 100% reporting was reached. The slow rate at which results were released sparked widespread confusion and mistrust of what actually occurred on Monday night in Iowa, and certainly doesn't look good on the DNC's part. 
"The Trumps, Parscale and the rest of their gang will fold what happened in Iowa into their persistent narrative: Democrats are hapless, and the traditions and institutions that Americans are asked to trust don't deserve that deference," Frank Bruni said in a New York Times article. 
DNC chair Tom Perez, along with Sanders and Buttigieg, have called for re canvassing in precincts where errors were present to ensure all counts are accurate. A litany of errors have been reported, and many campaign staffers have made allegations of further inaccuracies. For example, candidate Deval Patrick, who regularly polls at 0%, was given SDE's in central Iowa. Party officials later said that these delegates belonged to Sanders.
"With 75% of precincts reporting, former Massachusetts Gov. Deval Patrick had not received any state delegate equivalents. When the number of reported precincts reached 85%, he'd earned 21 state delegate equivalents. That immediately surprised Iowa politicos, because Patrick had spent very little time campaigning in Iowa and was not actively competing for support here," Tim Weber said in a Des Moines Register article.
Buttigieg ended up receiving 14 delegates from the Democratic Party, while Sanders got 12, Warren eight, Biden six and Klobuchar finished with one. Although many questions have been raised about the integrity of the results, the Iowa Democratic Party (IDP) has refused to change confirmed errors, claiming that doing so would be breaking the law. 
"The incorrect math on the Caucus Math Worksheets must not be changed to ensure the integrity of the process,"  IDP lawyer Shayla McCormally said in an email to IDP chair Tony Price. She added that changing blatant errors would introduce "personal opinion" to the process, which many argue would do the opposite.
Amidst the chaos and uncertainty, Buttigieg and Sanders have both claimed victory on national platforms. While there are still apparent errors and many questions that haven't been answered, some voters believe the results are sufficient to call the race.
"I don't think the issue needs to be further investigated because the Iowa Democratic Party did seem to take a lot of time to be certain that the delegates were awarded correctly," Coffey said. 
Coming out of what was a disastrous night for Iowans, Democratic voters and the Democratic Party, questions have arised over whether caucuses are an outdated method, and whether Iowa deserves the right to cast their votes first in primary season. With this debacle in the past, the party will look to get back on track with the New Hampshire primaries on Tuesday, February 11.
Your donation will support the student journalists of Walter Johnson High School. Your contribution will allow us to purchase equipment and cover our annual website hosting costs.
About the Contributor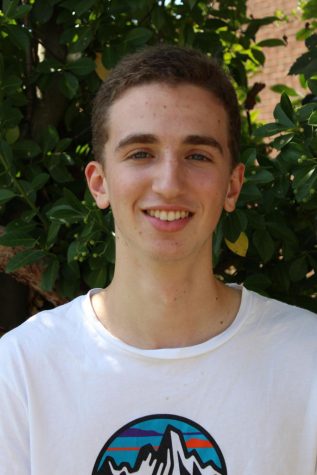 Will Cohen, Online Editor-in-Chief
Will Cohen is an online editor-in-chief in his second year with The Pitch. Will loves to cover online content with The Pitch, especially news and sports....