COVID-19 transformed every aspect of Americans' lives. Politics were no exception.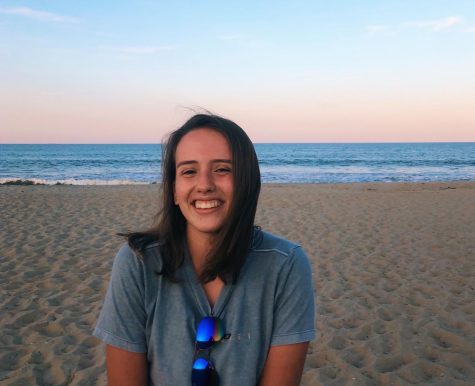 More stories from Emma Saltzman
March 15, 2020. Democratic presidential candidates Senator Bernie Sanders and former Vice President Joe Biden tapped elbows on a debate stage in front of an empty audience. On the stage were just two podiums set six feet apart and cameras broadcasting the debate to the world. The gravity of a global health crisis was becoming increasingly prevalent, eclipsing the 2020 race in both the news cycles and Americans' minds.
COVID-19 completely transformed Americans' lives in a matter of weeks. Work, school, church and family dinners now are all being done from the comfort of one's dining table, over video chat and live streams. The 2020 elections are no exception to this new normal.
Never before have candidates bragged about washing their hands or avoiding touching their faces. Never before did candidates take their fighting stances an awkward six feet apart to follow social distancing guidelines. Never before have requests for mail-in voting seen such a rise.
Since that final debate, Sanders suspended his campaign and quickly pivoted from campaigning to taking a dominant role in the COVID-19 relief effort. The campaign had already shifted its funding apparatus to focus on COVID-19 in mid-March, raising over 2 million in two days.
"In this extraordinary moment in American and world history, we have got to think outside the box in a way that we have never done," Sanders said. "This is an unprecedented moment and we have got to think in an unprecedented way."
Biden on the other hand, the clear nominee after Sanders dropped out, has seen a rise of support in recent weeks, garnering high-profile endorsements from former President Barack Obama, who he served under, former candidate Senator Elizabeth Warren and Sanders himself. During what would normally be a celebratory time for a candidate, Biden still sees immense obstacles in his path towards victory. His general election campaign will now be largely centered around the response to COVID-19 and will also be played out differently due to stay-at-home orders.
"We will figure out how to put together a general election campaign for this difficult time," Biden's senior adviser Anita Dunn said, according to the Associated Press. "I think you've seen in the last week, certainly, that the vice president is going to put policy considerations ahead of political considerations."
Incumbent President Donald Trump, Biden's opponent, is the face of the nation's COVID-19 response, holding briefings almost nightly on what is being done to respond to America's ever increasing cases.
The election itself will be historic. Many states have already seen an increase in mail-in ballots. Some have raised concern about the integrity of the ballots, however, including Trump himself.
"Mail ballots, they cheat. Mail ballots are very dangerous for this country because of cheaters. They go collect them. They are fraudulent in many cases. They have to vote. They should have voter ID, by the way," Trump said, in a briefing at the White House on April 7.
Many studies have debunked this narrative, finding that voter fraud is very uncommon in general, but the mail voting system is by far the most vulnerable to fraud if it were to occur because it is done remotely, according to studies done by the Massachusetts Institute of Technology. Despite this, should stay-at-home orders be extended, mail ballots may be the only feasible option.
"God forbid that this pandemic extends month after month after month after month and that people are unable to vote in the fall," Sanders said, urging that paper ballots be readied for everyone.
Maryland is planning to conduct its June 2 primary largely by mail, although in-person voting centers will be offered on a limited basis, Governor Larry Hogan announced on April 10. The primary was originally planned for April 28, but Hogan pushed it back on March 17.
"Free and fair elections are the very foundation of American democracy, and our ultimate goal must be to do everything possible to ensure the voice of every Marylander is heard in a safe and secure manner," Hogan said during a news conference in Annapolis.
There is no doubt that COVID-19 will have a significant impact on the 2020 election. Both Biden and Trump see a bumpy path ahead on the road to victory, leaving voters on their toes while watching how it plays out.
Your donation will support the student journalists of Walter Johnson High School. Your contribution will allow us to purchase equipment and cover our annual website hosting costs.
About the Contributor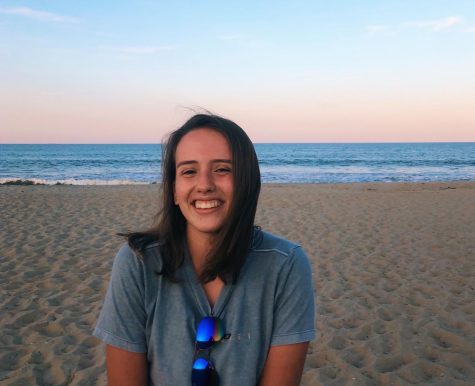 Emma Saltzman, Print Managing Editor
Emma Saltzman is a senior at WJ and is thrilled to be spending her second year on The Pitch as a Print Managing Editor. In her free time, Emma loves to...