Celebrities breaking the internet during quarantine

The Coronavirus pandemic has left concerts, Coachella, Essence Fest, and comedy jams canceled and others having to be aired or recorded from homes. Movies have been suspended, and many celebrities are unable to go to work as a result of these changes. The internet is now being flooded with the various activities that celebs are doing at home to stay occupied. From filming TikTok videos, creating challenges, holding concerts, and even reading bedtime stories for the world to enjoy. Musical artists have passed the time by holding Instagram talent shows, concerts, battles, and more. Artists such as Tory Lanez have started "Quarantine Radio" on Instagram live to allow people from all over the world to showcase their talents for money, with prizes going up to at least ten-thousand dollars. Tory Lanez got the idea to have Quarantine Radio from Lil Boosie, the Louisiana rapper who went viral from his Instagram live talent shows and antics. Tory Lanez, with the help of Drake, broke the record for the most viewers in a live on Instagram that was once held by Taylor Swift.
Music fans are starting to take solace in watching producers face-off against each other in showcasing decades worth of chart-topping songs. Popular producers such as Timbaland and Swizz Beats were one of the first to start DJ battles between Hip Hop and R&B artists/songwriters. More older artists such as The-Dream, Neyo, Mannie Fresh, Lil Jon, and T-Pain hopped onto the trend of DJ battling. Celebrities such as Rihanna, Lil Uzi Vert, Oprah, Drake, Chris Brown and more joined in on the fun by roasting each other in the comment section of the battles. Other artists aren't holding DJ battles, but instead are releasing snippets of their projects on Instagram. For instance, The Weeknd is in his home studio playing his unreleased tracks for his fans. In addition to Instagram, popular YouTube channels have been holding live streams for viewers to enjoy. YouTube channels such as COLORS and MovieClips have been holding live viewings of concerts by worldwide artists and movie showings like Dirty Dancing, The Hunger Games, La La Land and John Wick.
Music artists and actors aren't the only ones taking social media by storm but comedians are too. Comedian Mike Epps has started his own "Quarantine skating", where viewers are able to watch him rollerskate around his house to classic 90s hits. Micheal Blackson has even challenged Kevin Hart, Snoop Dogg, Dave Chappelle and Katt Williams to an Instagram live comedy roast.
If you find yourself dying of boredom one of these days, hop on Instagram and join one of the Instagram concerts, battles, bedtime stories, and other entertainments showcased.
About the Contributor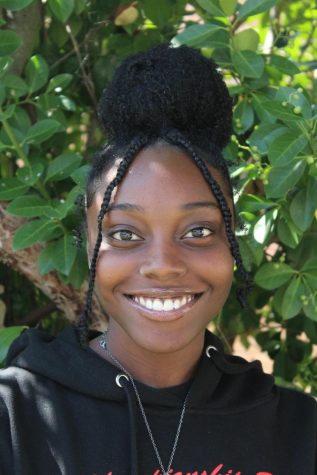 DeVoncye Freelon, A&E Editor
Senior DeVoncye Freelon is excited to be working with the Pitch for the 2019-2020 school year. This is her first year on The Pitch as Print A&E Editor,...