Why RBG is more than a Supreme Court Justice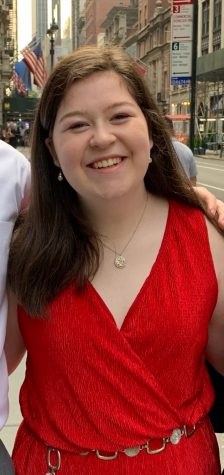 More stories from Elana Renbaum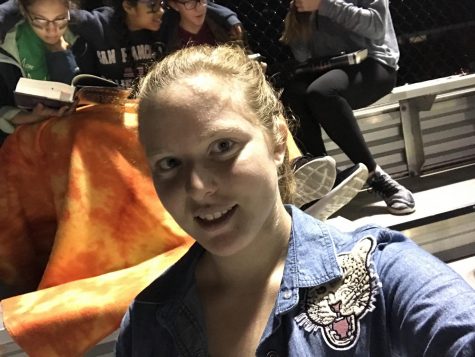 More stories from Hannah Markov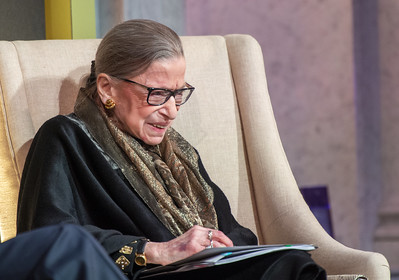 The loss of Supreme Court Justice Ruth Bader Ginsburg has been felt around the country in our politics, families and news coverage. To us, two young Jewish women, she was not just a figure in our government, but a representation of what we could become.
She was the second woman ever to be appointed to the Supreme Court. She graduated at the top of her class at Columbia when it was still uncommon for women to pursue even undergraduate degrees. Ginsburg was a champion for equality, justice and human rights. She worked across the aisle, trying to create compromises and treat the opposing party's justices with respect, so that lasting changes could be made. Since change is a step-by-step process, and can't happen overnight. Through her courtesy towards others, she developed a close friendship with extremely conservative Justice Antonin Scalia and regularly attended operas with him. Such relationships are very rare in modern politics, with party polarization and general dislike for those different than you. Ginsburg also formed the Women's Rights Project in 1972 with the mission of removing gender barriers and opening opportunities to all.
But to us, she also represented what a regular, Jewish-American girl can accomplish if she dreams and works hard enough.
We have often said that we would give anything to her, whether it be an organ or even just a hug. As young Jewish women, RBG was an inspiration and reminder that we could do anything that we put our minds to. She protected rights we believe should be guaranteed, was incredibly well-spoken and wrote beautifully in her opinions and dissents.
While representation in the media and government is becoming more diverse, Jews make up only about 2% of the US population and antisemitism is on the rise, with an all-time-high number of hate crimes this year. With the presence of a Jewish woman in one of the highest places in our government, we felt represented and respected. By working on such a high profile platform, RBG indirectly opened up opportunities for girls, both Jewish and not, all over the country, because she opened their minds to ideas that they might've not taken into serious consideration before. She was the reaffirmation that female identifying people could hold prestigious positions, regardless of their religious beliefs, upbringing or home life.
Along with her contributions in court, RBG has left us with some powerful quotes. Our favorites include, "My mother told me two things constantly. One was to be a lady, and the other was to be independent", "Fight for the things that you care about, but do it in a way that will lead others to join you" and, "Don't be distracted by emotions like anger, envy, resentment. These just zap energy and waste time."
RBG was an icon and a trailblazer, but more importantly, she was a role model for people everywhere. She helped us defy antiquated customs and believe in our dreams. She set the stage for 21st-century feminism and the fight for equal rights. RBG herself might be gone, but her memory and her impact will live on for generations to come.
Your donation will support the student journalists of Walter Johnson High School. Your contribution will allow us to purchase equipment and cover our annual website hosting costs.
About the Contributor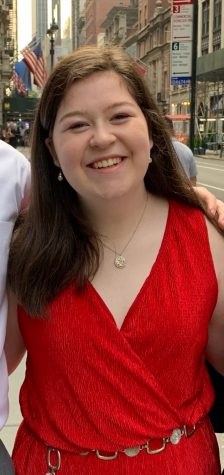 Elana Renbaum, Print Managing Editor
Elana Renbaum is a senior and is excited to be a Print Managing Editor for her second year working on The Pitch. In her free time, she enjoys listening...