"Zoom fatigue" is real: online school's exigent effects on students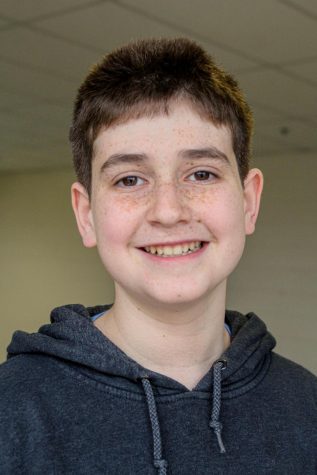 More stories from Einav Tsach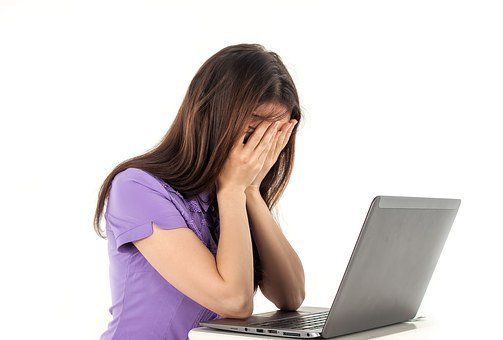 Amid all of the unknowns and uncertainties of the past months, one thing has been a constant: Zoom. The video-conferencing platform has become a tool people use nearly every day to communicate, whether it be with teachers, families or coworkers.
Thus, it is no surprise that the term "Zoom fatigue" was coined in this strange and unfamiliar period. The term, as you may have guessed, refers to the exhaustion many people experience after a day spent on our computers. However, in an anonymous poll taken by 260 Walter Johnson students, most (63.5%) indicated that they've never heard of the term.
According to the Harvard Business Review, this feeling of exhaustion and difficulty to focus has legitimate causes. Firstly, when on a video call, the task of receiving simple information demands more focus. In a virtual setting, you can't easily ask a question or listen to other cues in the room, like whispering to others to understand what is going on.
Senior Amit Bir says that focusing during Zoom classes is challenging for him and he often has to make up the material independently.
"I tend to lose focus very often during Zoom classes. It's not just because I have ADHD but [also] I find them dull and also kind of useless personally," he said. "I don't really learn anything from the Zoom classes, so I end up just teaching myself everything and usually do homework during the Zoom classes."
In addition, students lose their focus very easily when they start browsing other tabs. Say your teacher begins calling attendance at the start of class, and there's a warm-up posted on MyMCPS Classroom. As you interact with the platform to access the assignment, you may lose focus and miss your name being called.
But that's not all. Human nature means that, in a normal, pandemic-free day, we usually don't stare directly at someone's face when we have a conversation with them. On Zoom, that is exactly what we normally do. HBR says that this makes us feel tired and uncomfortable.
Finally, we tend to feel self-conscious, as our own video is right there next to everyone else's. It is easy to get fatigued with the constant concern over how we look to others on the screen. In fact, National Geographic says that video calls can make us feel overstimulated.
Junior Shai Ben-Eliyahu says that she feels self-conscious while on Zoom calls.
"…I do feel very self-conscious due to seeing myself and the way I perform my activities on Zoom," she said. "It makes me feel like I could create a better environment to do my lessons."
The issue is affecting WJ students strikingly, according to the aforementioned survey. When asked to rate their overall energy level after a day of school on Zoom relative to a normal in-person school experience (one being much more tired, 10 being much more energetic), 68.9% of respondents rated a four or below. An overwhelming majority of students (83%) said they have experienced Zoom fatigue. Specifically, most respondents said they feel unfocused (76.5%) and/or exhausted (66.2%).
Students also offered several ways in which to manage this challenge. A large number of students said they take frequent breaks throughout their day. Others said they exercise or go outside for some duration of time. Sleeping more – even during class – was another comment made by respondents. Many said they simply aren't able to manage their Zoom fatigue at all.
"I do feel very exhausted after sitting so long in front of the computer…to help myself, I started using specific glasses for UV light to protect my eyes, and after each class I do some sort of activity," Ben-Eliyahu said.
Bir says that he helps overcome Zoom fatigue by interacting with other people around him and going outside .
"I often do feel Zoom fatigue. Even though I am not fully "in class" and I just do work most of the time, sitting on Zoom all day is kind of exhausting," he said. "To help with the feeling, in my lunch break and after school before I continue work I will go outside if possible, and if not I'll try [to] go spend some time with my family and be social around real people to get that fatigue out of my head."
When asked what could be done by the county or WJ to support students and alleviate the feeling of fatigue, students said that they believe that there should be breaks during their classes and that less homework would help them manage stress.
While the Zoom experience is unique for every person, there's no doubt that students are going through truly difficult times and likely can't learn as effectively as they once did. It is also clear that unless this issue is addressed, the current hardships may become serious and compounded obstacles that will be hard to solve.
Your donation will support the student journalists of Walter Johnson High School. Your contribution will allow us to purchase equipment and cover our annual website hosting costs.
About the Contributor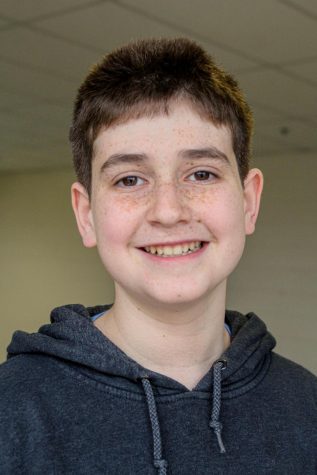 Einav Tsach, Online Editor-in-Chief
Senior Einav Tsach is proud and excited to serve as Online Editor-in-Chief for his second year on The Pitch. Outside of school, Einav enjoys gardening,...