A detailed guide on how to get a driver's license during the pandemic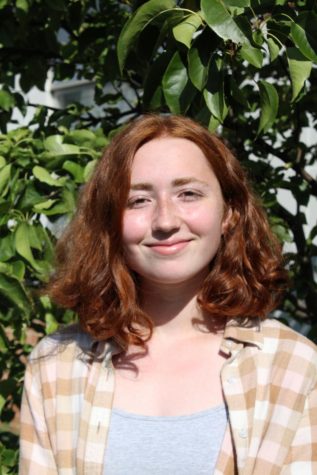 More stories from Cora Flynn
If you are anything like me, the prospect of starting the long and tedious process of getting a driver's license in Maryland was very overwhelming—even before COVID-19. I am fortunate to have an older sister who has her license, so she could help me through the process and I was able to get my provisional license in early December. Still, the process is very intimidating for most WJ students, especially because the already complicated process has become even more so with all the new rules for safety. So, in an attempt to help, here is your guide for how to get a driver's license during the era of COVID-19.
Learner's permit test:
Overview: To get your learner's permit, you need to pass a vision test and knowledge test. The youngest you can be to take the test is 15 and 9 months, but if you are younger than 16 when taking the permit test, you need to have a form from the school. To accommodate new restrictions, the form is now available on the WJ website and only requires signatures from a parent or guardian. The PDF of the form is here. With a learner's permit you are legally allowed to drive on Maryland roadways but you must have a driving coach or guardian with you at all times.
Specifics: You have to go to the MVA (Motor Vehicle Administration) to get your permit. To do so, you need to book an appointment in advance. With COVID-19, the MVA limits the max occupancy and there are no walk-in appointments. You need to bring proof of age and identity, which can be in the form of a valid passport or birth certificate. If you're under 18, which most are, you need proof of a parental relationship, like a tax return or health insurance card, proof of social security, and two documents as proof of residential address, such as a mail or benefits statement or a credit card statement. And, obviously, bring a mask and a parent or guardian.
For the permit test, you have to complete 25 questions in 20 minutes for the test. Most of the content on the knowledge test is covered in Driver's Ed, but there are also practice tests on the MVA website and an app you can download, both of which most students find very helpful.
"Definitely keep taking that practice test on the MVA website because if you just keep taking it, it will bring in different questions. So that is a good review, and if you get one wrong it will take you to the section of the handbook and then you can figure it out," junior Elena O'Connor said.
Heads up: They take your photo before you take the test.
Learning how to drive:
Overview: Once you have passed your permit test, congratulations! You can now legally start learning how to drive with your coach. For clarification, a driving coach is a person who is 21 or older and has held their license for at least three years. When you are driving, you need to have your permit with you, so find a safe space such as a wallet or purse.
Starting out: First, make sure to identify your primary driving coach. Usually it is a parent or guardian. Try to make a plan with your coach for when you are going out for the first time. When learning how to drive, a lot of the responsibility falls on the student to advocate for themselves and their goals. Sometimes you won't want to get back out there. But the only way to get past that is by pushing yourself. When you are learning, you will likely feel apprehension, but it is not a sign that you should stop. Instead, it is a sign of progress and a sign that you need to keep going.
"For somebody who is working on getting [their license], I would advise, stick with it. Because if you don't drive often, you are going to forget about it and then it is going to be a while before you get your license. But if you just do it and do it quickly, then you won't really have to worry about it," junior Andee Strong said.
Do you have your license?
Sorry, there was an error loading this poll.
First time out: So you have your permit, your driving coach and a schedule, but now what? Well, much of it depends on you and your coach, but a staple of the initial driving experience often begins in an empty parking lot. School parking lots can be a good place to start, especially with COVID-19 making them much less crowded. Your first time in the driver's seat should focus on learning the basic controls and becoming more comfortable with braking, steering and using turn signals. You want to get a sense of the car and how it works before you go out on real roads. On your second or third time in the car, you may be able to graduate to single lane roads.
Driving log: From the beginning, get used to keeping track of when you start and stop driving so you can record your time in your Rookie Driver log (which you will get once you pass your permit test). I can not emphasize this enough; use the log! It is so helpful when you get closer to your skills test and gives you an idea of how you are progressing. Plus, you need to have a record of your 60 practice hours to take your test. Also, always round to up to half an hour or to a full hour when you are recording your time to make counting easier on yourself and make sure when you are recording the skill you practiced, specify the actual skill that you practiced. Don't just write "driving."
Continuing to learn: With COVID-19, there may not be a lot of practical destinations, so especially at the beginning, don't be afraid of going on a drive just to practice driving. You don't need a destination. As you adjust to the basics of driving, you'll start to learn how to be more aware of your surroundings: signs, roads, and other cars. Driving is a lot of input and work for the brain, so make sure to proceed slowly and keep realistic expectations. Once you are relatively comfortable with the basics, try making a list of the goals and benchmarks you want to reach before you'll feel ready to take the skills test, so you know what to work on. For example, practice changing lanes, driving with a third person in the car and driving on the highway.
Driver's Ed/In-class instruction:
Overview: To get your provisional license, you need to have 30 hours of in class instruction.
Specifics: This can be scheduled with private driving schools such as IDriveSmart and Greg's Driving School. The class teaches you about Maryland driving laws and what you can do with your permit. You can take driver's ed either before or after you get your permit. With COVID-19, most of these classes are held virtually. Though there is a lot of important information, most people can agree that the class can be tedious.
"You got maybe two or three breaks but it is hard to sit there for three hours and listen to them talk about how this gear does this and this sign means this. The first class or two classes were super slow and I was like, ugh, I don't want to do this. But then it went by pretty quickly. It wasn't very difficult," O'Connor said.
What would you like to read or watch on The Pitch Online?
Sorry, there was an error loading this poll.
In-car instruction:
Overview: Another requirement to take the skills test is that out of your 60 hours, six of them need to be from in-car instruction.
Specifics: That means you need three two hour sessions. Normally, this just means scheduling an appointment with one of the driving schools I mentioned above. However, with COVID-19, this is a little more complicated because it means getting into an enclosed space with another person during a pandemic. In my experience, it was very difficult to schedule sessions because they were so busy, but in the sessions I did have, my instructors wore masks and face shields. In general, try scheduling your sessions for a couple weeks before your skills test, but make sure to book them way in advance to get a good time slot. The sessions are great because the instructor will prepare you for the test.
"They [the in-car sessions] were definitely really helpful. I mean, they basically showed you what the whole test was and they told you what you need to have ready, form wise, when you go get your driver's license. I feel like I probably wouldn't have passed without them," Strong said.
Driving skills test:
Overview: Before you can take your driving skills test, you need to have had your permit for nine months, completed 60 hours of logged driving practice (ten of them at night, and six of them as in-car instruction) and 30 hours of in-class instruction. The test has been modified because of the pandemic, so that the examiner is outside the car and the entire test is conducted at the MVA and within a closed course. The test consists of pulling into a parking spot, backing into a parking spot and completing a three-point-turn. You must complete each drill within three minutes. You also must make full and complete stops at all the stop signs.
Preparation: Make sure to look up videos and diagrams of the test so you know what to expect and how to practice. In the weeks before your test, spend a couple practice sessions in a parking lot just working on the parking drills. When you are practicing, complete the drills a couple times with your windows down, a mask on and your coach outside of the car to simulate the real testing conditions. Also, practice with the time limit and practice using your turn signal frequently.
"I prepared with my older sister. We went to this parking lot and luckily there were actually cones there, so we used those cones and basically pulled and pulled out of the parking spot for maybe like an hour. And I mainly practiced for my test right before it so this was around Thanksgiving-ish. We would go out everyday for a little while and practice," Strong said.
Specifics: On test day, it can be helpful for the student taking the test to drive to the MVA as a warm up. While you are actually taking the test, be very obvious about checking mirrors and being aware of your surroundings since your examiner will be outside the car and will not be able to see subtle movements. The time limit can seem stressful, but three minutes is a lot more time than you think if you know what you are doing. As my instructor said: slow feet, smooth hands. Be deliberate in your movements and give yourself time to course correct. You might have the urge to go fast to get the test over with, but that is a recipe for disaster. You need to be aware of the time, but don't panic over it.
Hopefully, now you have your provisional license or at least a better idea of what to expect when you take the test again. I hope this guide was helpful and good luck!
Your donation will support the student journalists of Walter Johnson High School. Your contribution will allow us to purchase equipment and cover our annual website hosting costs.
About the Contributor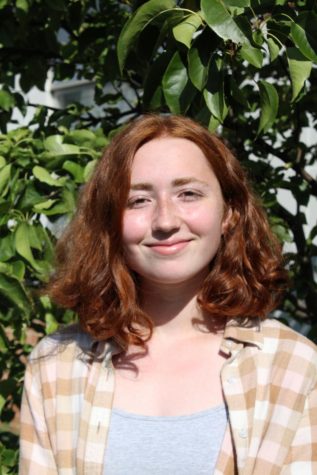 Cora Flynn, Print Feature Editor
Cora Flynn is a senior and in her second year on the Pitch. Aside from writing for the Pitch, Cora spends her time running, making art and hanging out...