Bridgerton: all the drama of Gossip Girl, but with corsets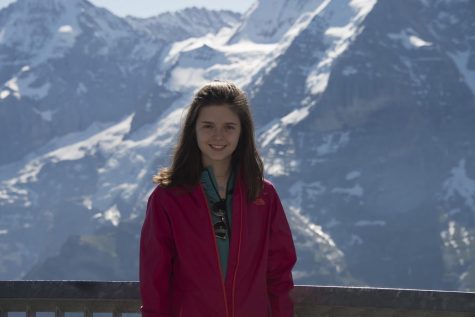 More stories from Chelsea Laurik
A healthy dose of escapism is what everyone needs after the stress of this past year, and Bridgerton is exactly what the doctor ordered. A mix between "Pride and Prejudice" and "Gossip Girl", the Netflix original is based on the bodice-ripping book series by Julia Quinn, beloved by PTA moms everywhere.
The series is set during England's Regency period (more specifically 1813) and follows the ups and downs of London's social season (referred to simply as "The Season") and the drama between the uber-rich members of the Ton, London's high society, which is constantly being exposed through the writings of the anonymous "Lady Whistledown" who always seems to be in the right place at the right time. Each book in Quinn's series focuses on a different sibling in the Bridgerton family and their romantic entanglements, and season one of Bridgerton is based on the novel "The Duke and I" following Daphne Bridgerton's fake courtship with the Duke of Hastings that turns into a real love affair.
Have you watched Bridgerton yet?
Sorry, there was an error loading this poll.
I've never read the books so I don't know whether the series is faithful to its source material, but regardless, Bridgerton is a great deal of fun. The show is visually stunning, with every location lovingly set-dressed to be fitting of the Ton. The costumes, while not historically accurate, are still compelling, and oftentimes at least demonstrate the proper silhouette (even though the fabric is sometimes covered in sequins). The plot is ridiculous and manages to include every trope you could wish for, many of which happen within the main Daphne-Duke relationship (Enemies to Lovers? Check. Fake Dating? Check. Fake Dating That Turns Into Real Dating Then Is Abruptly Cut Off By One Member Of The Relationship Due To A Extremely Avoidable Misunderstanding? Check. Mutual Pining? Check.) Throw in a duel, a secret pregnancy and an all-female gambling ring and you've got the most talked-about show of 2021 so far.
I do have a bone to pick, though, and it's with the sideburns. I'm not one to defend the existence of such a terrible form of facial hair, but every male character on this show (unfortunately) has them. Except for the Duke. I assume that it was a purposeful deviation (look at him! He's the love interest! Aren't you glad we made his hair look normal?) but in my opinion, it just looks inconsistent and giving him an overly manscaped six o'clock shadow (somewhere between a five o'clock shadow and a full beard) took me out of the story. It looks like the Duke is about to shoot an episode of Suits while everyone else is on their way to a Jane Austen convention. I only became more incensed when I saw a photo of actor Regé-Jean Page clean-shaven, proving once and for all that he has no lower-face deformities that would mandate the existence of such facial hair. Netflix, do better. Okay, rant over.
I'd recommend Bridgerton to anyone who's craving seven hours or so of pretty mindless entertainment (there's nothing wrong with that!) but be forewarned- this isn't a show to watch with the whole family, as it gets pretty explicit (think Gossip Girl but with Regency-era repression… it's pretty intense).
For anyone who loved season one and is craving more, I have great news for you. Netflix is planning on making a season for every book in the series, guaranteeing that we'll be steeped in melodramatic Regency romance well into the 2030s!
Your donation will support the student journalists of Walter Johnson High School. Your contribution will allow us to purchase equipment and cover our annual website hosting costs.
About the Contributor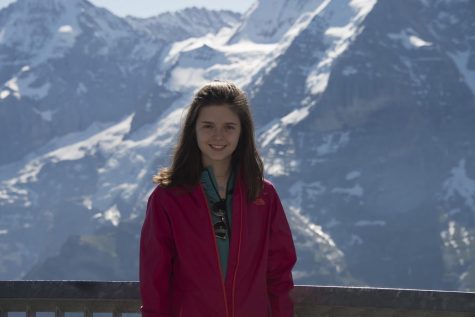 Chelsea Laurik, Print Feature Editor
Chelsea is a senior excited for her second year on the Pitch staff. She also sings with the Madrigals, is co leader of the all female acapella group Vanilla,...