Students working during COVID-19 share stories, tips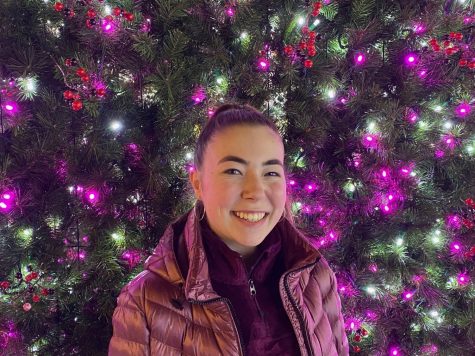 More stories from Kylie Norris
As a result of social distancing and quarantine, many students have been trying to find outlets to help maintain connections with the outside world. For several, going to work has been a release from monotonous indoor life and has provided them with increased contact with others. The Pitch reached out to students employed at various companies during the pandemic to gain insight into their experiences working with the coronavirus. Anna Ryabova (grade 12), Natalie Bogdon-Kornfield (grade 12), and SGA President Konchok Chapel (grade 12) all weighed in on a few benefits of working, their opinions on safety at work and tips for preventing infection.
Obviously, working during a pandemic is not ideal, but do you see any benefits? Do you think that working during COVID has given you more social interaction, for example?
Anna Ryabova: "Personally, the main benefits I have seen is a chance to get out of the house. Although I definitely get more anxious when going out, since I work in an office as a tax season temp I feel the risks are lower. As for social interaction, I mostly work with people who are not 'my peers' as they are older and not in a field I specifically want to go into, so I mostly keep to myself. Overall the positive is finally getting outside the house I have been in since March."
Natalie Bogdon-Kornfield: "I'm a part-time lifeguard at two different pool establishments, and the social interactions, no matter how few, allows me to feel like things are getting back to "normal." Being able to go to work, have social interactions with patrons, and feeling like I'm needed fills my heart with joy. It allows me to escape reality and focus on the task at hand. Because we're locked in our homes to prevent the spread of the virus, being able to get out of your house or apartment and doing your job helps not only you but also others. Social interactions prevent people from feeling isolated from the world."
Konchok Chapel: "I think there are a bunch of benefits to working during COVID. I definitely met a lot of amazing people that I would never have gotten to meet if I never got a job. Working during COVID helps me get my social interaction fix every day that I have been yearning for since quarantine started."
How well do you think the place you work has been handling corona? Like do you feel safe at work?
Ryabova: "My workplace has been handling it rather well, although in all fairness since there is limited interaction in an office space, I feel there is less risk inherently. There have been some difficulties in reminding people to wear masks properly but overall it has been okay with safety. Also if there are any cases or contact, the office is immediately notified and we are allowed time to make sure we feel safe to go to work."
Bodgon-Kornfield: "Yes! I've only gone back to one establishment, unfortunately, but employees are required to take their temperature and record it to track them and other symptoms. In addition, instead of using our communal first aid places, we have been administered a fanny pack that has basic first aid supplies like bandaids, gauze, CPR mask, etc. We also have to wipe down each (red rescue tube) before we use them as sometimes, you'd much rather do it yourself. As far as positions, we literally have a person for sanitizing the entire facility. Basically, you walk around with a big bucket of sanitizing wipes and wipe everything down."
Chapel: "I feel safe now. At the beginning of the pandemic, we were doing the bare minimum to stay safe at work, but now we've made some smart changes for the better."
Do you have any tips about staying safe at work, restaurants, or public places during the pandemic?
Ryabova: "In all honesty, I believe there is no reason for people to be going out if it's not for work, so limiting trips to restaurants and public places is the best thing to do. As for staying safe at work, making sure you protect yourself with masks and hand washing, and asking people that you see not following common safety procedures to please do so for the safety of others, especially those high risk populations."
Bogdon-Kornfield: "I honestly don't have a lot of tips, but be nice to people working. They're there for you. Cleaning with sanitizing wipes also allows your desk to stay squeaky clean."
Chapel: "My number one tip for staying safe at work has to be constantly washing your hands. You're gonna be touching so many things and there's no escaping that, so it is crucial that you are constantly washing your hands."
Your donation will support the student journalists of Walter Johnson High School. Your contribution will allow us to purchase equipment and cover our annual website hosting costs.
About the Contributor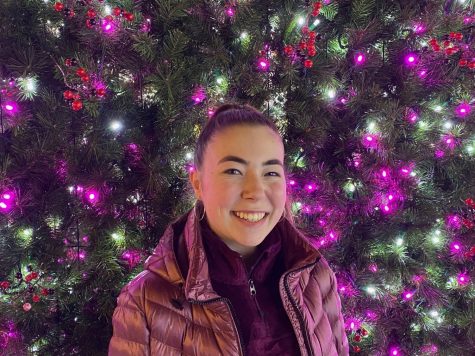 Kylie Norris, Staff Writer
Kylie is a WJ senior and is super excited for her first year on the Pitch. Outside of school, she enjoys playing drums with her band at School of Rock,...