Clubs adapt to COVID-19 restrictions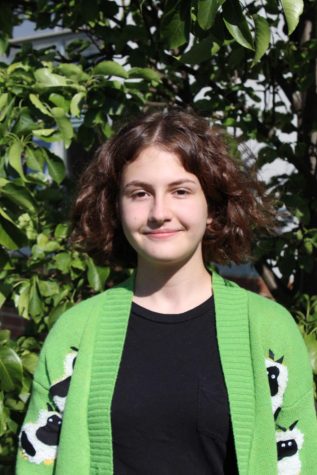 More stories from Sophia Meytin
Beginning with the shift to online school in the beginning of the COVID-19 pandemic, students' academic routines have been continually upended. WJ has been switching between virtual and in-person lessons, printed and paperless homework and traditional and block scheduling. Students have now reverted to traditional five-day school weeks, either in the building or through the Virtual Academy. Throughout this process, school clubs have shifted to match students' academic schedules, uniquely melding virtual and in-person meetings and activities.
Much like before the pandemic, clubs currently meet before school, after school or during lunch, sometimes hosting events such as fundraisers outside of the building or meeting outdoors in order to mitigate the spread of COVID-19. Most clubs have also continued to use some form of online communication, opting for email chains, Canvas pages and Google Classrooms for members to join. All of this is managed by student-led club leadership, club sponsors and school administrative officers.
One such administrative officer is Fedor Menchukov, the school's Extracurricular Activities Director. Beginning with the position's creation at the end of last year, he has been overseeing school clubs, making sure that they run in careful compliance with Montgomery County Public Schools guidelines. The most important of these is a one-time packet to obtain parental permission for after-school club attendance; all clubs also need to fill out renewed chartering forms. Menchukov has instructed individual club sponsors to follow additional protocols, such as drafting emergency plans, recording club membership for every quarter of the school year and keeping club members up to date on county pandemic policies.
The new regulations are extensive, but Menchukov believes that they alone won't be enough to stop the spread of COVID-19 — that much is up to individual clubs and their members.
"The spread of COVID is only going to be controlled through conscious, safe decision-making by individuals, and this form and other county guidelines do nothing to stop the spread… Things like the liability form don't make you safe — only your actions make you safe," Menchukov said.
The pandemic safety protocols and supplies that Menuchukov aims to establish have been disseminated to clubs for individual implementation.
A large burden of this implementation has fallen to students in club leadership positions. For junior Chloe Fagan, this means working as a chapter leader to organize meetings and projects for the Spanish Honor Society, one of the few clubs to incorporate both in-person and Virtual Academy students. So far, Fagan and other club officers have been able to circumvent this issue.
"We always make sure that meetings are available to those in the Virtual Academy through Zoom," Fagan said.
However, this access isn't always perfect.
"It is hard to talk and plan when [some] people are on Zoom and others are in person because of slow WiFi, or people talking over each other or problems with hearing others, especially on the end of those staying at home," Fagan said.
For most students, though, the issue is simply with attending clubs. There are between 100 and 200 clubs at Walter Johnson, with each having five to 65 members. Many of these members are freshmen and sophomores who have no prior experience with in-person attendance. Sophomore Grace Chulapakorn, who actively participates in clubs such as Stage Crew and Quiz Bowl, has found the return welcoming but hectic.
"During the COVID-19 period, attending clubs feels like returning right to what we were doing pre-COVID, albeit with a few contrasts. Now there are masks galore and safety contracts to sign, though club officers and sponsors make everything easy to understand and do," Chulapakorn said.
However, for the most part, Chulapakorn hasn't struggled. They still find communicating easy, and can attend most meetings to interact with both virtual and in-person peers.
"Doing clubs now feels great, since it's nice to get back into the swing of things with all the really cool people here at WJ," Chulapakorn said.
One-time permission form: https://rb.gy/ykc15n
Club chartering form: https://rb.gy/qwk51e
Physical copies of the permission form can also be picked up from and returned to Fedor Menchukov's office in Room 209; the club chartering form is available exclusively online.
Your donation will support the student journalists of Walter Johnson High School. Your contribution will allow us to purchase equipment and cover our annual website hosting costs.
About the Contributor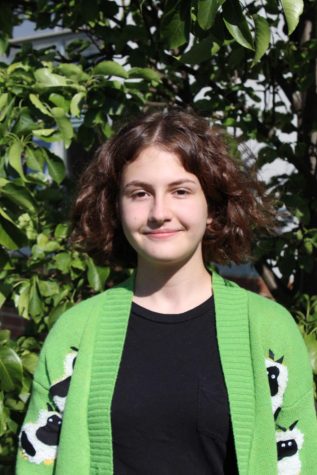 Sophia Meytin, Staff Writer
Sophia Meytin is a senior at Walter Johnson, and this is their first year on the Pitch. Outside of school, they enjoy baking, gardening, and singing in...