Covid-19 cases rise as students return to in person school
It has been over two weeks since the Montgomery County Public School system has opened. The county's plan of keeping COVID-19 cases to a minimum is being put to the test. According to NBC Washington, over 1000 students and staff are in quarantine for COVID-19, six of whom are from Walter Johnson.
In reaction to the uptick in cases in Montgomery County, the school board has issued new policies related to COVID-19. Under the Montgomery County Health Department and Maryland State guidelines, unvaccinated students, staff and administration who are in close contact with someone who has been showing symptoms of Covid-19 must quarantine.
County Executive Mark Elrich announced that Montgomery County is working on a vaccine passport for students, staff and administration.
"The root cause of the surging cases are the unvaccinated adults, unknowingly have become infected by unvaccinated people," Elrich said.
Walter Johnson has only had six students quarantined so far, a relatively low number in comparison to other schools in the area. Some Walter Johnson students however are not concerned about a rise in cases throughout the county. Walter Johnson Junior Jack Stashower believes the vaccinations and mask will help keep the Covid case rates down.
"I think we should still be in person even if the cases go up. We, most, have the vaccine, we are all wearing masks, and we are all following protocols. I do not want to go back to virtual and the cases will rise no matter what," Stashower said.
Other students are still worried that the case rates may get too high, although not just for Walter Johnson. The elementary schools are being hit the hardest with high case rates since elementary school kids are still not old enough to get vaccinated.
Walter Johnson history teacher Allison Hoefling was concerned more about the elementary school kids instead of high schoolers.
"Yes, of course I do (have concerns) but I am hopeful that our high vaccination rates in the county and high schools will help prevent that from happening. But, I think we will have some problems with the lower schools, like the elementary schools," Hoefling said.
Students with siblings in elementary schools are the most likely to contract the virus. This has caused Walter Johnson students with younger siblings to worry about their safety because of the increased risk factor in elementary schools.
Walter Johnson Senior Juliana Lange-Asschenfeldt expressed her concern that her younger brother in elementary school might catch the virus and possibly transmit it.
"I certainly am nervous about my brother catching/ transmitting covid to our family. I think MCPS should consider moving elementary schools to a sort of hybrid model. At the aftercare I work at, every week students quarantine and because of a covid exposure. Needless to say, the delta variant is extremely contagious, and it's clear young children have trouble maintaining their masks, and obviously cannot be vaccinated," Lange-Asschenfeldt.
Leave a Comment
About the Contributor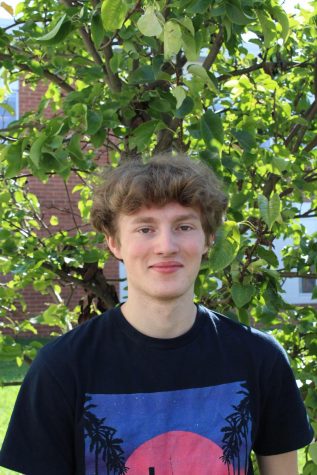 Jona Jancewicz, Online News Editor
Jona Jancewicz is in his junior year of high school. He is the appointed Online News Staff Editor, who is very excited to keep writing for The Pitch and...