Is MAP testing useful for highschoolers?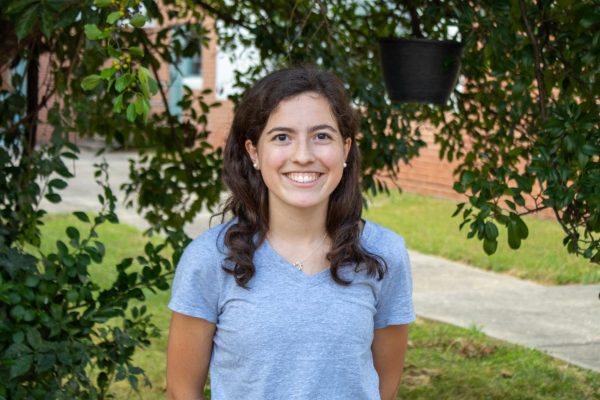 More stories from Rachael Wolfson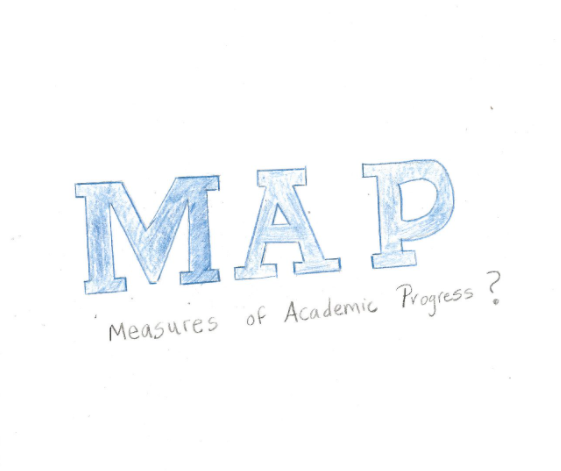 Many people are probably familiar with MAP (Measure of Academic Progress) testing. Everyone in Montgomery County Public Schools (MCPS) took the test in elementary school and middle school; however, last year, all high school students had to take the MAP test too due to virtual learning the previous year. This year, underclassmen had to take the MAP again. But why was this since we were all back to in-person school?
The main purpose of MAP testing is to measure how students are performing academically. Since 2005, the Northwest Evaluation Association (NWEA) has been distributing MAP testing to schools to determine math and reading levels for elementary schoolers and middle schoolers. It also supposedly measures if schools are doing their part in enriching students based on the average student scores.
Yet, in truth, standardized tests, like MAP, don't measure a student's academic performance. Determination, hard work and perseverance are the qualities that demonstrate a student's capability, not "test-taking skills."
MAP testing is just not relevant, especially in high school. Students choose their own classes, and teachers recommend the math levels for students. What then is MAP testing being used for this year? Highschoolers are being tested this year to measure their academic performance after last year's unprecedented virtual schooling. But this is not an accurate measurement because standardized tests cannot gauge a student's academic performance.
Do standardized tests teach students? No. Do standardized tests capture the learning styles of students? No. It is the teachers who build connections with their students. Teachers are the ones who are able to track the progress of students and where they stand academically.
Most high school students are already taking many standardized tests such as the ACT, the SAT and APs. Further, the MAP takes time away from more important student activities. For instance, this year, MAP-M (the math assessment) was assessed on Wildcat Wednesday during homeroom. Typically students use this time to get their homework done. But, with MAP testing, many students lost two to three Wildcat Wednesdays. And MAP-R (the reading assessment) was tested during English classes. So, there was a lot of class time lost as well.
On top of this, many high school students do not even care about trying their best on MAP. A lot of students just try to finish it as fast as they can because the scores are of little use. Students aren't sending these scores to colleges or potential employers.
Another problem with the MAP test is how they are scored. MAP uses a goal score for every grade, but what does this goal score indicate? How does the NWEA even determine these so-called "goal scores." It is not an accurate measurement, and most students don't put a full effort into the test. So how much can MAP infer from the scores?
The MAP test measures very little about students' abilities that their teachers did not already know. Nor does the test help students grow or develop academically. What matters most is good teaching and a student's work ethic. MAP testing is only a waste of time for high school students.
Your donation will support the student journalists of Walter Johnson High School. Your contribution will allow us to purchase equipment and cover our annual website hosting costs.
About the Contributor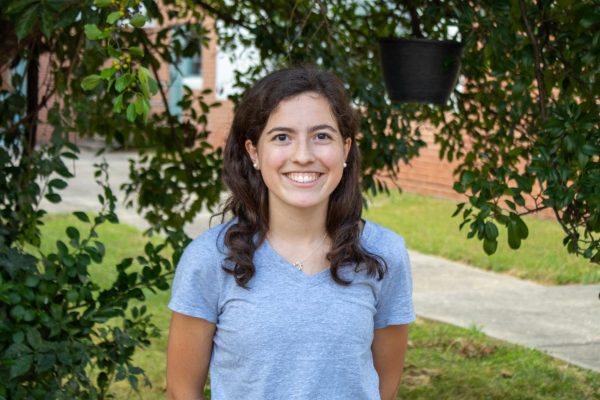 Rachael Wolfson, Print Editor-in-Chief
Rachael Wolfson is currently a senior. This is her third year on The Pitch. During her first two years, Rachael was a Print Opinion Editor and now she...