"Candyman": a chilling thriller with new tricks up its sleeve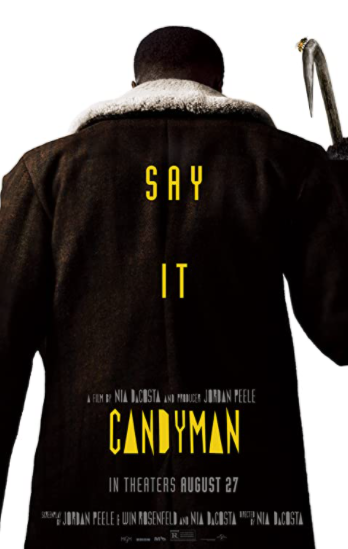 "Nightmare on Elm Street." "Friday the 13th." "Halloween." All of these are classic horror movies, popular to watch during the spooky October season. But if you're not quite into such mindless slasher films, Nia DaCosta's "Candyman" might just be the perfect fit.
The sequel to the 1992 horror film of the same name, "Candyman" (released August 27) follows an artist named Anthony McCoy (played by Yahya Abdul-Mateen II) who becomes interested in the Cabrini-Green housing projects—the site of the first film—and uses it for art inspiration. However, as he delves into Candyman's history, he undergoes a horrifying transformation and gradually loses his sanity, eventually becoming Candyman himself.
Right off the bat, "Candyman" makes it clear that it's an above-average film. The cinematography is extremely aesthetically pleasing; the visual style is cool, clean and crisp, making the film visually appealing and compelling; the opening scene is also extremely unsettling early on, making it clear that the film won't wait too long before launching into scares. The score itself was also perfect for the film: all the songs feel eerie and off-kilter, matching the film's intended tone well.
One of my favorite parts of the film was the recurring "puppet style" that was used to explain aspects of the story that had previously occurred, such as the death of Daniel Robitaille (the original Candyman). It was delightfully spooky and well-animated, and it was an excellent way to "info-dump" without being dull. I also liked how McCoy's career as an artist harkened back to Robitaille's profession as a painter—potential foreshadowing that I didn't fully realize until much later—and they didn't stick with McCoy having the same career as the previous protagonist, Helen Lyle.
Although this may sound morbid, I also appreciated the "variety" in the deaths that Candyman caused. They weren't all exactly the same in execution or appearance: for example, one person is killed while the camera is zooming out, so her death is seen from a distance; in another instance, several girls are slaughtered, but their deaths aren't actually seen on camera. It definitely helped in preventing the horror from going stale.
A good sequel is one that doesn't just repeat the ideas of the original; instead, it expands upon them. "Candyman" definitely succeeds in this regard.
In the previous film, the titular villain is the spirit of only one man, Daniel Robitaille. The 2021 "Candyman," on the other hand, introduces the idea that Candyman is a "hive mind" of different Black men throughout history who, after being victims of racially motivated or unjust killings, became some of Candyman's many faces. The idea that Candyman is a hive mind, rather than a single spirit, was definitely a novel element and helped spice up the movie further. It also allowed for hints of social commentary (such as one character exclaiming that Candyman is how they "deal with the fact that these things [unjust killings] happened. That they're still happening!") to be mixed in, which made the movie all the more compelling. I thought that McCoy's gradual descent into insanity and his transformation into yet another iteration of Candyman was very well-done. It was just the right pace, and it seemed like the film's natural conclusion: it didn't seem forced for shock value.
However, every movie has its lowlights, and though those of "Candyman" were few and far between, they were still present. Although the acting was strong, the characters themselves tended to be pretty bland. I didn't feel like they had super strong or complex personalities. Additionally, there were some cliché elements present in the film, such as the elevator scene (but in that instance, I appreciated the elements of "hearing, not seeing" present), and some clunky dialogue.
But, overall, I thoroughly enjoyed this film and would recommend it to anyone looking to be frightened—and intrigued—this Halloween season.
Your donation will support the student journalists of Walter Johnson High School. Your contribution will allow us to purchase equipment and cover our annual website hosting costs.
About the Contributor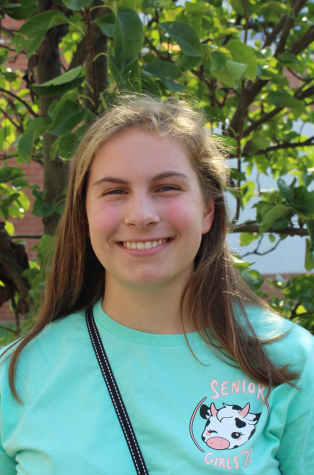 Annabella Opipari, Online Arts and Entertainment Editor
Senior Annabella Opipari is excited to be the Online A&E Editor in her first year on The Pitch. When she isn't writing stories or completing schoolwork,...