Student instrumentalists prepare for winter concerts
WJ boasts a masterful student body with a high passion for the arts, with many students undertaking rigorous musical interests. Instrumental music, in particular, is explored in a variety of ways. Some take on an instrument on their own time, playing self-taught or attending private lessons while others, seeking to engage themselves in a larger community, participate in some of the school's many programs.
"I play the tenor saxophone. Music plays a pretty big part in my life. I've been taking weekly lessons in classical piano since 2nd grade, and in jazz saxophone since 7th grade. In addition to private lessons, I've taken a music class in school every year," junior Carson Pearce said.
As the fall semester comes to a close, these student artists find themselves preparing for various concerts in December and January.
"We got our music in September/October, so we've been rehearsing it in class almost every day since then. And usually, if there's a section that I'm having trouble playing during rehearsal, I'll practice it more when I get home to make sure I have it down," senior Catherine Fang said.
The music department's latest concert comes on December 9th at the school auditorium, with the WJ Jazz Ensemble, Concert Band and Symphonic Wind Ensemble playing from 7 pm to 7:40 pm; and the WJ Concert Orchestra and Full Symphony Orchestra playing from 8 pm to 8:30 pm.
Other students, hoping for a more rigorous experience, audition for ensembles composed of middle and high school students throughout the county and state. For these students, their high school musical careers culminate in live events for groups such as the MCPS Honors Jazz Ensemble, All-County Band and Orchestra and All-State Orchestra and Jazz Ensemble, which have just recently released their rosters for this school year.
While many areas throughout the US host their own countywide and statewide student groups, WJ students have the opportunity to work in programs for MCPS and the state of Maryland that have long been renowned for their members' dedication and incredible talent.
Students who were accepted into these groups represent the best that WJ has to offer. With such a talented band of artists, they have had to spend much of their days practicing to catch up with their new peers, but are excited to engage themselves in higher-level performances.
"I wanted to do more with music outside of school, and I liked the idea of being able to play more challenging music," freshman Nolan Lacount said.
The countywide jazz ensemble, in particular, has been deeply involved in challenging weekly rehearsals for an upcoming concert in January.
"To be perfectly honest, when I got to the first rehearsal I felt incredibly underprepared. A lot of this was overreaction, and some of it was just because everyone else there was very very good, but there was a portion of that feeling that was grounded in reality, and for that reason I've been driven to practice a lot so that I can be prepared for our performance this winter. I know that I will be prepared, but I also know it's going to take a lot of work," Pearce said.
The full roster of WJ students who have been accepted into the countywide and statewide student groups can be found below:
MCPS All-County Band
Gabrielle Barke (flute, alternate)
Jasmin Wu (alto sax)
Josue Sezestre (trombone)
MCPS All-County Orchestra
Rachel Bahn (violin)
Catherine Fang (violin)
Sonny Jung (violin)
JJ Kim (violin)
Jake Lee (violin)
Juno Song (violin)
Eugene Song (cello)
Erin Kim (cello)
Rohil Jaiswal (cello)
Jinsol Park (violin)
MCPS Honors Jazz Ensemble
Nate Freda (guitar)
Carson Pearce (tenor sax)
Sang-Woo Hwang (trumpet)
Nolan Lacount (trombone)
Josue Sezestre (trombone)
Maryland All-State Orchestra
JJ Kim (violin, 1st)
Logan DeVoe (percussion, principal)
Jinsol Park (violin)
Maryland All-State Jazz Ensemble
Nate Freda (jazz guitar)
Your donation will support the student journalists of Walter Johnson High School. Your contribution will allow us to purchase equipment and cover our annual website hosting costs.
About the Contributor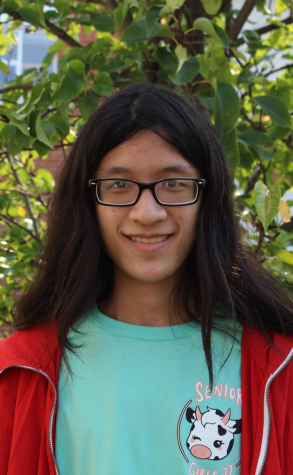 Ellie Montemayor, Senior Arts and Entertainment Editor
Ellie is excited to be this year's senior A&E editor in her second year of The Pitch. She can usually be found reading dusty old textbooks, spending...