Setting the stage for "Shrek: The Musical"
Extravagant costumes, entertaining dances and dedicated members are just a few of the things that make WJ S*T*A*G*E musicals so special. Earlier in the year, S*T*A*G*E announced that the spring musical will be an adaptation of the award winning film "Shrek." Since then, members have been working hard to bring the show to life.
Following the unveiling of the show, cast members went through a week-long audition process. Since this is a musical, these auditions not only covered acting and vocals but also dancing.
"The choreographer taught us a dance that none of us knew beforehand. We learned it in about an hour on a Zoom call, then they gave us an extra three hours to record ourselves and submit it," senior Abby Dodd said.
Once the cast list was released, stage crew preparation for the production began. Since there are so many elements that go into the show, preparation looks different for each department of stage crew.
"I'm in [the costumes department] and so far, we've just been planning what each costume is going to look like and whether we're going to rent it, make it or use materials we already have," sophomore Adam Dincin said.
The lights section of stage crew, on the other hand, spent a majority of the first week fixing equipment from the past show. They recently had their first meeting as a department to discuss lighting plans.
"As of now, we plan to test some stars for the background. How that works is there's a sheet on the back of the stage with cutouts of stars that the light projects onto during the show," sophomore Eric Shekter said.
All of the music the audience will hear during the show is played live beneath the stage by pit orchestra. With 25 songs total, these students play a major role in the production's success.
"The orchestra has been working really hard on Tuesdays and Thursdays during rehearsals, but practicing at home is about 80% of the battle. We are fine-tuning our own parts so that we can sound cohesive as a group. The music hasn't been simplified, so we're playing professional-level pieces," junior Gabi Barke said.
Being involved in the musical is a huge time commitment. Ensemble members might have rehearsal twice a week, while those with more principal roles might rehearse every day.
"Out of the entire cast, someone always has rehearsal on every school day. Those [the rehearsals] usually go until about 5:00; we go later when it gets closer to the shows. We also have Saturday rehearsals, where we come into school and rehearse from 9 to 10ish in the morning until 5 to 6ish," Dodd said.
There are numerous differences in the preparation processes for a musical compared to a play, including the way costumes are designed. Costumes play a pivotal part in bringing the world of "Shrek" to life, especially since most of the characters aren't human.
"For the play, we had to fully come up with each costume ourselves but for this we can kind of just Google images [to find] inspiration. There are also a lot more costumes to make in the musical…I would estimate [it will take] 1-2 hours for each costume… in this show, we're gonna do [one person assigned to a character] at the beginning, but towards the end making everything perfect is a group effort," Dincin said.
Another difference in the preparation process for a musical is the size of the cast. Musicals tend to have larger casts than plays, which cast members have had to adjust to.
"Smaller casts usually lead to us being more close-knit sooner, just because there are fewer people to get to know. Bigger casts have more diversity of ability though, so…you can pretty easily find someone for anything you want to happen on stage. You have to put in more effort with a bigger cast, but it's definitely worth it," Dodd said.
Although it's not easy work, everyone involved in the production of "Shrek" is excited about the upcoming musical. The play this fall was Dincin's first time being a member of the stage crew, and it gave him a newfound appreciation for the job.
"I was really shocked by all the work each crew does. I assumed audio just turned on mics, but it's so much more than that. What I also found super interesting is how the whole production would be ruined if one crew member wasn't there," Dincin said.
For anyone interested in seeing the musical, be sure to mark your calendars for either March 25, 26, 27 at 2:00 p.m. or April 1 or 2 at 7:00 p.m. Tickets sales are expected to begin soon.
Your donation will support the student journalists of Walter Johnson High School. Your contribution will allow us to purchase equipment and cover our annual website hosting costs.
About the Contributor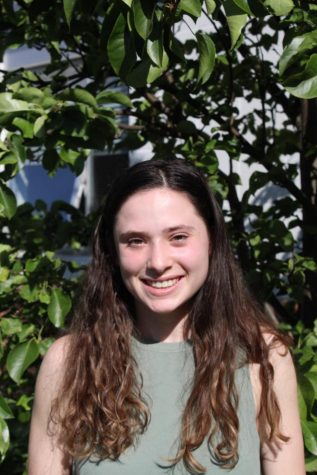 Alexandra Jernell, Business Manager
Alexandra Jernell is a senior at WJ and is very excited to be spending her first year on the Pitch as the business manager! Besides writing for the Pitch,...