Point/Counterpoint: Tom Brady vs. Bill Belichick
Point: 
Football fans, rejoice (for now, at least).
Tom Brady's miraculous reign of terror in the National Football League has officially come to end.
After 22 years, 316 starts, 7,263 completions (NFL record), 84,520 passing yards (NFL record), 624 touchdowns (NFL record) and a mind-boggling seven Super Bowl rings, Brady has finally decided to hang up the cleats.
It's only fair that we celebrate the GOAT's long-awaited retirement by closing the case on the age-old question: Brady or Belichick?
Obviously, the question at hand can be answered without any attempt at slandering either NFL legend—individually, they are two of the greatest football minds in history. Together, they built the unstoppable force that is the New England Patriots, a once lackluster franchise that has since skyrocketed to glory in the last two decades.
All that said, one man can claim the majority of the credit for such unparalleled greatness – the lanky, unathletic sixth-round pick from Michigan: Tom Brady.
When Brady packed his bags and left New England in early 2020, the NFL world breathed a sigh of relief. In Tampa Bay, Brady was a fish out of water; a "system" quarterback in a system that had been subpar since 2009.
Yet nobody batted an eye when the Brady-led Buccaneers made the playoffs. When he hoisted the Lombardi trophy over his head after breezing through Super Bowl LV, it was almost as if fans' expectations had been met.
This year, Brady put up arguably his most productive season ever – in 17 games, he threw for over 5300 yards and 43 touchdowns, carrying the Buccaneers to a second straight playoff appearance. Tom Brady is 44 years old.
He's simply that dominant.
Sure, Brady may have had a stellar supporting cast around him, but he turned an otherwise forgettable Tampa Bay franchise into a championship-caliber organization. Although it was brief, Brady's stint on the Buccaneers only sealed his legacy as the best to ever do it. Tom Brady is the system – not just a byproduct of it.
Let's not forget the accolades, either. Brady is a 15-time Pro Bowler, who, as aforementioned, holds numerous all-time quarterback records. He's won three MVP awards and earned two 'Offensive Player of the Year' honors. Oh, and he has seven super bowl rings – almost double the amount of any other QB in history.
Bill Belichick's Achilles heel has always been the draft. Outside of a few outliers, Belichick has struggled mightily in drafting high-caliber talent since 2010. From 2013-2019, New England drafted only one Pro Bowler, a strikingly low number for such a successful team. For example, in the last five years alone, the Baltimore Ravens have drafted six players who have subsequently been elected to the Pro Bowl.
Going into their championship-winning 2018 season, the Patriots week one receiving depth chart featured Chris Hogan, Phillip Dorsett, and Cordarrelle Patterson – a meek outlook for a team that many would now remember as dominant. Clearly, Tom Brady's capabilities transcend the personnel surrounding him, good or bad.
It's no surprise that the "system" in New England has faltered following Brady's storied departure. In 2020, Bill Belichick's Patriots went below .500 for the first time since the year 2000. Last year, even with rookie QB Mac Jones being elected to the Pro Bowl, the Patriots barely scraped into the playoffs and proceeded to get torched by a young Buffalo Bills team in one of the most embarrassing losses of Belichick's career. After all, he is 72-80 without Brady at the helm.
The Band-aid that was once Tom Brady has been ripped off – it was only a matter of time before years of poor drafting and managerial decisions would catch up to Belichick.
In reality, it's foolish to believe that either Tom or Bill would be where they are today without one another; their unbreakable relationship was paramount to their success. But that doesn't mean one wasn't more responsible than the other.
Counterpoint: Bill Belichick is a Winner; Tom Brady's a Quitter
In any good business, success starts at the top. Without a steady hand at the wheel, innovative or promising ventures can spin off and end up in disaster. For over 20 years, Bill Belichick has been that steady hand at the wheel. After becoming the head coach of the New England Patriots in 2000, Belichick transformed the franchise from a middling football club into the greatest sports dynasty of all time.
However, it'd be remiss to praise Belichick and not mention his partner in crime for six super bowls and nine conference championships: Tom Brady. During his own tenure with the Patriots, Brady became the most accomplished quarterback in NFL history, although in large part due to the enormity of talent that Brady was consistently surrounded with. This powerhouse duo brought New England sports fans years of joy, and the sports community years of boisterous debate on who is more important to the Patriot's success: Brady or Belichick? The answer is none other than "the hoodie", the "grumpy genius"—Bill Belichick.
As a head coach, Bill Belichick has an astounding .673 winning percentage, and Brady's frequent absences from football showed that Bill could get it done even without his pretty boy quarterback. After Brady tore his ACL in week one of the 2009 season, Belichick had to turn to career backup Matt Cassel and even still the Patriots finished the season with an excellent 11-5 record. Another instance of Belichick's resourcefulness was seen in 2016 when Belichick coached the first four games of the season without Brady, who was on suspension for being caught cheating before the 2015 AFC championship game. During these four games against a slew of tough opponents, the Patriots went 3-1, despite having to turn to third-stringer Jacoby Brisset for two and a half of those contests.
Not only does Belichick win when Brady isn't there, but he also succeeds when Brady leaves. After abandoning the fans of the greater New England area and dashing to Florida for an easier job, Belichick only needed one year to turn the Patriots around without Brady. Although he got stuck with Mac Jones as his quarterback of the future during the 2021 draft, Belichick used his defensive prowess to carry the mediocre rookie and a stagnant offense to a 11-6 record and a playoff appearance the following season.
People also often flaunt Brady's super bowl wins, but fail to remember that without masterful gameplans from Belichick that shut down imposing offenses, Brady's ring count would be far less impressive. Belichick also surely had days where he wished for a more dynamic quarterback than Brady, a man who was a statue in the pocket and lacked the arm strength or talent of other top passers around the league. Whos to say that with a generational talent like Aaron Rodgers at the helm instead of Brady, Belichick could have possibly reached unprecedented coaching heights and won even more than six super bowls. That's not to say Tom Brady was a complete system quarterback, but it's undeniable that without the leadership and wisdom of Bill Belichick, the New England Patriots and Tom Brady would not have become the dominant dynasty that made other football clubs docile for the past two decades.
Your donation will support the student journalists of Walter Johnson High School. Your contribution will allow us to purchase equipment and cover our annual website hosting costs.
About the Contributors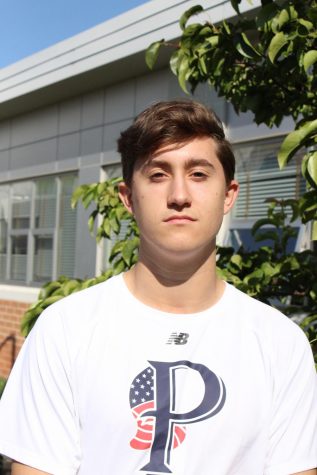 Nathan Krauzlis, Staff Writer
Nathan Krauzlis is a Senior Staff Writer who was born in California.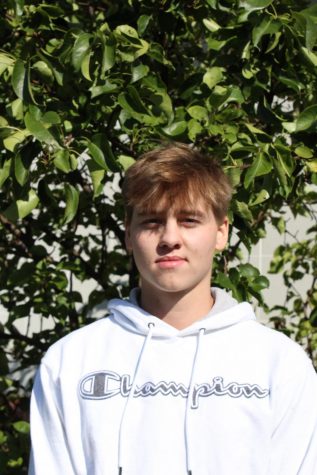 Erik Rees, Staff Writer
Erik Rees is a senior staff writer. He plays for the varsity baseball team at WJ.