Taking AP classes for college: the pros and cons you need to consider
As class registration begins, students face a list of class options, not only on the subject, but also at what level the classes should be. One crucial factor taken into consideration is whether they want to take any Advanced Placement (AP) classes, and how many in a school year.
AP classes, a program run by the College Board, provide standardized, rigorous curricula on par with college-level course material. Those classes cover diverse fields of study from history to physics to foreign languages, and are often viewed as the gold standard for an academically challenging high school education. They offer a means for high school students to delve deep into advanced classes and gain an advantage in admissions for selective colleges.
"I think [AP classes] prepare you for college-level work, especially if you get a three or higher on the AP exam since you're showing that you know you are doing college-level work," AP World History and AP Human Geography teacher Christopher Merrill said.
For Amber Liang, a 2021 WJ graduate and current freshman at New York University, having taken AP classes helped with her college applications by highlighting her interest and credentials in subjects of higher rigor.
"They demonstrated to colleges that I was capable of taking and succeeding in college-level classes," Liang said.
Taking AP classes may allow students to gain both high school and college credits. Depending on the university, having an AP exam score of 3, 4 or 5 will usually be accepted as credits. These credits may allow students to skip introductory college courses.
2017 WJ graduate Cami Lingenfelter is a current medical school student at the University of Maryland with a biology major for her undergraduate degree. She was able to opt out of several core courses in her college program because of her high school AP classes. For example, taking AP Biology and performing well on the exam gave her eight biology credits in college.
"I used my AP credits from classes like AP US Government, AP World History and AP US History to get out of the general education requirements," Lingenfelter said. She had more flexibility in her schedule to take a Chinese minor and marine science and other biology classes.
Similarly, AP classes helped Liang take classes more geared toward her major. "[AP classes] make it a lot easier for me to graduate early and save money on tuition," Liang said.
AP classes also offer opportunities for students to explore their passions. For Lingenfelter, taking AP Biology from teacher Khanh Chau and learning about the tie between biology and human health nurtured her passion in biology and motivated her to further her pursuit in this area.
"AP Bio really got me more interested in the sciences and narrowed down the subject that I'd be studying in college," Lingenfelter said.
Taking AP classes may also come with hurdles. Due to the level of difficulty in AP classes, they demand more time and effort, which can bring additional stress and anxiety for students.
"There's so much content in AP, so oftentimes, we can't do all the content in class. I focus on the skills and key criteria that are needed to do well in my class. Students need to build content knowledge at home through readings and other resources," Merrill said. "Students have to really manage their time and be disciplined because if not, they'll get buried in work, which is a concern."
AP Biology, a double-period course, has a lot of content to cover as well. "[AP Bio] is rigorous because we do lots of lab work, lots of hands-on work. AP Bio has eight units, for example, and it does take us an entire year to cover the content," Chau said.
When choosing AP classes, students also need to take into account the differences between AP classes and their equivalent college-level courses.
"A big difference between AP classes and college classes is the format. AP classes are more interactive with more class participation, whereas, in the equivalent 100-level college classes, there are a lot more people in each class," Lingenfelter said. "In my AP Bio class there might have been 25 to 30 people, so we could ask questions and get answers easily. At my college [William and Mary University], there were about 150 people in our lecture hall."
It should be noted that not all AP credits will be recognized by colleges. The College Board offers a tool on their website to help students find colleges that recognize AP.
Based on these pros and cons, students can make more informed decisions. "If the AP class is causing you an unbelievable amount of stress, it's probably not where you should be. But if you are at the level where an AP is pushing yourself to an extent that it helps you but doesn't hurt you, that's a good decision," senior Emily Hsu said.
Teachers also give their suggestions on taking AP classes.
"The motivation to take an AP class really has to be from yourself. If you don't have the internal motivation, the self-drive to take that AP class, you're not going to see the rewards of the class because you will be struggling," Chau said. "And teachers will help you—we will always help you, but you gotta be interested in it and want to do it on your own too."
Your donation will support the student journalists of Walter Johnson High School. Your contribution will allow us to purchase equipment and cover our annual website hosting costs.
About the Contributor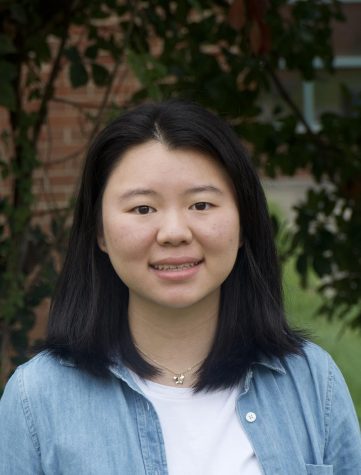 Allison Xu, Online Feature Editor
Allison Xu is a junior and is excited to be the Online Feature Editor on the Pitch this year. In her free time, she enjoys writing short stories, baking...