Point/Counterpoint: Was banning shifts the right move for the MLB?
POINT: 
Baseball is an ever-changing game – for over a century, it has flourished as America's pastime while simultaneously evolving to adapt a variety of different playstyles, strategies and managerial approaches. In the early 1900's, it was "small-ball". In the 60's, pitchers dominated the playing field on mounds that were subsequently lowered in height. In the late 90's, the league was plagued by steroid usage as swollen players fought tooth and nail for home run titles. Today, baseball is consumed by launch angles, exit velocity, advanced analytics, and, well, shifts.
Throughout all eras, one aspect remains constant – managers and players alike use any strategy they can to get an upper hand on their opponent. 
That's what makes sports fun, right?
In the modern MLB, defensive shifts are a crucial aspect to the game – but not anymore. Earlier this month, the collective bargaining agreement between MLB and the MLBPA now includes a rule that will effectively ban shifts. 
Since the 2010's, shifts have been used increasingly in games to play the batted ball tendencies of each individual batter. In essence, they encourage hitters to hit the ball where the defenders aren't. When Joey Gallo, a .199 hitter, steps into the batter's box and six defenders clog the field to his pull-side, it would only be logical to assume that he would attempt to hit it to the opposite field, right? 
Frankly, the answer is no. In 2022, all players want to do is swing for the fences. MLB hitters haven't adjusted to these shifts; if nothing else, they've become more adamant about hitting the ball as hard as possible, even if it means playing directly into defensive alignments and getting out at a significantly higher rate. 
The rule to ban defensive shifts is about as arbitrary as it gets. Inherently, it is rewarding the stubbornness of hitters to not change their boring, hit or miss play styles. Those same styles, in fact, are what have stunted MLB's popularity in the past ten years. Defenses have evolved. Why should they be punished for it?
In football, defenders are given complete freedom as to where they line up on the field. When going up against run-heavy offenses, defenses stack the box at the line of scrimmage. Against elite quarterbacks, those same teams align their personnel in ways that limit passing plays. 
In basketball, teams run a variety of defenses. In a 3-2 zone, coaches put three players around the top of the key to limit three-pointers. In a 2-3, three players guard near the rim to defend against inside scoring. In man, defenses rely on one-on-one matchups across the court. 
In each sport, defenses are given the freedom to align how they want to – they aren't forced to conform to the offense. Obviously, every strategy has its own pros and cons. Some defenses emerge as more popular than the rest. It's the strategy and gamesmanship that emerges from them that makes sports entertaining. 
In removing the shift, MLB is handicapping managers and their ability to separate their teams from the rest.
COUNTERPOINT: 
Joey Gallo. Matt Olson. Freddie Freeman. These towering sluggers have been robbed by the defensive shift. The defensive shift, once an innovative strategy utilized by sagacious managers looking to steal outs, has transformed into an exploitative defensive method. Luckily, the owners and MLB player union put together their collective wisdom to make the necessary change: banning shifts. 
While it may be easy to tell professional hitters to learn how to hit the baseball opposite field from a seat on the couch, the reality is different when it comes to actually facing grown men throwing a small white ball a hundred miles per hour from only 60 feet away. The truth is, hitting a baseball is the hardest thing to do in sports and a true marvel of humanity's athletic evolution. Those who are skilled enough to do it at the professional level have worked on their craft since they were youths, but now defensive shifts have turned that craft into a shrewd calculation.
Hitters may have the ability to "hit the ball the other way" or "lay one down" in order to beat the shift, but this solution is too simple to ever be true. Managers employ defensive shifts because they work, and if pull-happy batters were able to adjust their approach that easily, they would have already done that. Defensive shifts are ultimately a tool that helps defenses immensely, and this help is boosted even more by pitching game plans that attack certain pitches or locations to ensure batters ground into the shift. 
Now, strategy is a valuable tool in all aspects of life and it should certainly not be abandoned from the game of baseball. After all, every good general wins a war through strategy and acumen. However, in baseball, this strategy to win games has become destructive to the integrity of the sport. Baseball is a game with nine position players, so why can third basemen be seen catching fly balls in left field or infields only containing three fielders. These results may help pitchers get more outs, but when shifts start disproportionately hurting batters and making the on-field product worse, a change needs to be made. 
Your donation will support the student journalists of Walter Johnson High School. Your contribution will allow us to purchase equipment and cover our annual website hosting costs.
About the Contributors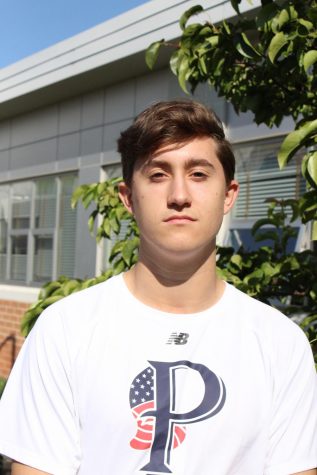 Nathan Krauzlis, Staff Writer
Nathan Krauzlis is a Senior Staff Writer who was born in California.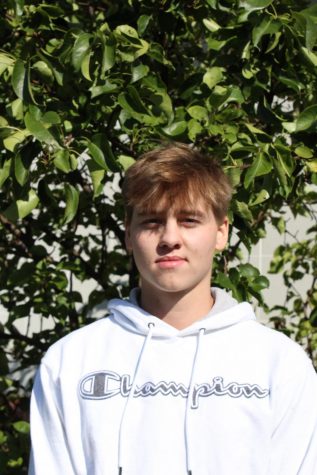 Erik Rees, Staff Writer
Erik Rees is a senior staff writer. He plays for the varsity baseball team at WJ.