Better Call Saul breaks into new territory in extraordinary final season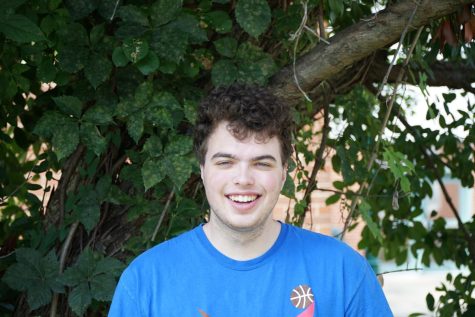 More stories from Jack Stashower
America's favorite lawyer Saul Goodman returns for one more season in the finale of what some say is the best prequel show ever made. Since April 18, new episodes have been shown every Monday on AMC and are also exclusively streaming on AMC+ and Netflix. Despite his recent health scare, Bob Odenkirk has come back better than ever for this new thrilling season of "Better Call Saul."
The show began airing in February 2015 as a prequel to the hit phenomenon "Breaking Bad." From 2015 to 2022, viewers have seen the once lovable lawyer begin his eventual decline into deep and darker pursuits. Each episode follows the convict lawyer Jimmy McGill (aka Saul Goodman) as he tries to find a purpose as a lawyer in Albuquerque. While "Better Call Saul" is a direct spin-off of "Breaking Bad," the prequel approaches Saul's dissatisfaction with being an understudy to his successful lawyer brother Chuck McGill. As the show goes on, Saul finds himself going deeper down the rabbit hole of criminal defense to the dismay of his brother and law partners. I'll try to keep the spoilers to a minimum; this show is fantastic and as good as "Breaking Bad." Everyone should watch both shows, they're amazing and tie together almost flawlessly.
Just making this clear, this show is enjoyed best if you watch "Breaking Bad "before this show. While it's possible to watch "Better Call Saul" first and then "Breaking Bad," the show loses some of its charm and surprise. Spoilers ahead, be cautious.
We've watched Jimmy care for his sickly brother Chuck McGill who in turn treats Jimmy as an afterthought. We've watched Jimmy get himself fired from two successful law firms just because he wants to live life a little more dangerously. Now, as Saul Goodman, Jimmy finds himself battling between his lawyer and criminal life.
Up to this point, the show has been wonderful, creating intriguing storylines for characters whose fate viewers already know. Two of my favorite characters, Nacho Varga and Kim Wexler don't appear in "Breaking Bad." While their fate is unknown at this time, I'm very worried about the safety of both of them as they fall deeper down the rabbit hole that is cartel work.
This season is also rumored to be the season where Bryan Cranston and Aaron Paul revise their roles as Walter White and Jesse Pinkman, where the two shows finally meet together and combine into one story. I also love watching characters like Gus Fring turn from a terrifying drug lord to an even more terrifying drug lord as the seasons' progress.
At the start of this show, you can see how Saul Goodman slowly transforms into this bus bench lawyer that works in the underground. He's always been one to seek trouble, but his ambition in seasons 5 and 6 have been extremely consequential to himself, his friends, and his family. Now approaching the end of the show, "Better Call Saul" finds itself with so many lovable characters who are never to be seen in "Breaking Bad."
I didn't want to watch the show for a while because I was still shocked by the ending of "Breaking Bad." The first episode hooked me instantly. Saul Goodman's character had always interested me, and seeing his start as a shady bus stop lawyer was funny yet sad at the same time. If you want this show to immediately jump into "Breaking Bad" territory, you'll have to wait a little. Despite this, the slow pacing doesn't matter at all as "Better Call Saul" creates an amazing universe of characters and intriguing storylines on its own. We finally get to see what characters such as Mike Ehrmantraut or Tuco Salamanca were up to before their involvement with Walter White and Jesse Pinkman.
And finally, the two shows have linked together. Three weeks ago, creator Vince Gilligan confirmed that Bryan Cranston and Aaron Paul would return to play their hit characters for the finale of "Better Call Saul," finally mixing the plotlines together once and for all. Season 6 has answered many questions so far, but many more need to be answered. What about Kim and Ignacio? What happens to them? Do they die or manage to escape? How will Vince Gilligan finally tie together these two plotlines? However he does it, I'll be eagerly watching.
Your donation will support the student journalists of Walter Johnson High School. Your contribution will allow us to purchase equipment and cover our annual website hosting costs.
About the Contributor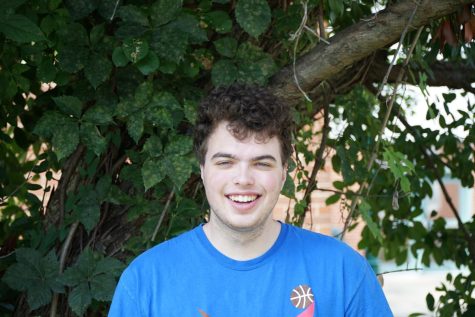 Jack Stashower, Social Media/Marketing Coordinator





Jack is one of the three social media admins for the pitch this year. This is his second year on the Pitch. Jack also doubles as Jona's therapist...