Adam Zeitlin: big heart works with small particles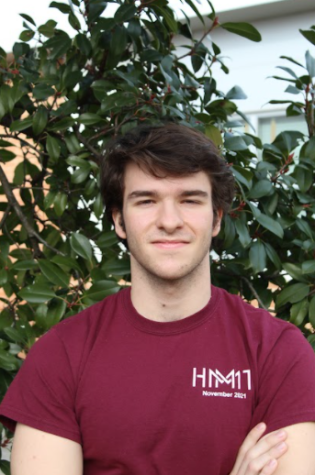 More stories from Ryan Leal
From graduating Walter Johnson High School, attending the University of Maryland, working at the European Council for Nuclear Research (CERN), then Guitar Center, to teaching at WJ, Adam Zeitlin is a hidden gem.
Walking into my interview felt less like a burden on him as a teacher, as it normally does, and more like an invitation to a casual lunch. I brought along two friends who had Mr. Z as their debate coach sophomore year. The three of us, having taken Physics C with Mr. Z last year, were interested in learning more about the legendary physics teacher, and his relaxing demeanor made us feel like nothing was off the table for discussion. From the very beginning, Zeitlin makes it apparent that he knows the value of having his students learn from him outside of classroom content, and had a clear agenda of topics he wanted to discuss. Zeitlin is especially disturbed by the decline of academic focus in public schools.
"Almost every teacher is very aware of the 'lowering the bar standard', which is something that is happening in MCPS but is also a national trend… There has been a stronger focus on graduation rate, and a lesser focus on learning. What ends up happening is they care more about the students passing than them doing the work that makes them learn… You could say it's the schools' fault, and it is partly, but it is also heavily dependent on the way funding is distributed county-wide, which is heavily dependent on graduation rates. If you gave a quiz that expected students to understand as much honors physics as they did five years ago, almost everyone would fail now," Zeitlin said.
Interested in Zeitlin's experience being a student and a teacher at WJ, I inquired about which teachers he'd worked with and been taught by, and what that experience was like for him.
"I had Mrs. McFadden, I had Mr. Bos, I had Mrs. Pugh, I had Mr. Safford, and I know a handful of teachers who I work with now from the science department who I know both as a student and as a colleague. A big one that comes to mind is Mr. Morris, who was my honors physics teacher. When I had him for physics, I thought the class was incredibly easy and that he was just the easiest teacher I ever had," Zeitlin said.
But becoming a teacher changed his perspective on teachers like physics teacher William Morris.
"At the time, I thought he was lazy, and as a student I felt like I liked that but I didn't think he was doing much. But as a teacher, I realize his perspective much more and I understand that he is creating a classroom that the students enjoy more, and the students who aren't going to learn much if you are forcing them actually end up learning more with his approach, creating a classroom where his students are just generally enjoying their experience. That's definitely something that I have had to learn in previous years from other teachers," Zeitlin said.
Zeitlin went to University of Maryland for undergraduate school, and spent a semester at the University of Pittsburgh for graduate school. While studying at UMD, alongside coursework, he engaged in a research project which ultimately led him to CERN, the world's foremost particle accelerator facility.
"I did work at CERN! That's true! I worked at the CMS lab, or the Compact Muon Solenoid lab… And so I was working on the detector physics during the year, and over the summer we were sent off to install it at CERN… it was so cool! All the people there are exactly who you'd expect, they have a guy on the front page of their CERN calendar who is the most mad-scientist looking guy with a glass eye and crazy hair… so it was like everything I ever imagined," Zeitlin said.
But this experience as a team worker in a physics capacity helped him realize what he was most passionate about.
"At that point, the research was less interesting to me than the mindset of 'let's all figure this out' as a team, and that is what I found more inspiring. I was able to pass that on as a teacher, whereas as a researcher, I wasn't able to keep my head down and just do one project. Afterwards, I decided to continue to go to my PhD program at the University of Pittsburgh, but within the first few weeks I realized the classes were much less interesting because it felt too abstract. I was also a little burned out on research. What I loved was teaching," Zeitlin said.
Working at the world-class research facility that is CERN, was a dream come true for Zeitlin, but he found his path would take him elsewhere.
"
I think it's okay to achieve your dream and to decide then to follow a new dream.
— Adam Zeitlin
"It was really hard for a couple of years after that, feeling like this was my dream job, and I did it, and now I don't like it. What next? That was a really hard time because I had never considered it really, I could never have imagined being in that position of grad school and feeling like it wasn't right. Through all of this, I really learned to trust that if you follow your heart it will work out. Now that's easier said than done, but it has led me to all of the places I've been and I don't regret those," Zeitlin said.
Zeitlin came back to Montgomery County to find teaching positions, initially as a long-term chemistry teacher at Kennedy HS, as well as Einstein. Without a formal background in education, he worked at Guitar Center for a year.
"I became a manager and bought a ton of stuff with my discounts. After a year, I got pretty sick of it, but I learned a ton through that year. After that, I got two long-term jobs with the English department at WJ, although I didn't have a formal background in English, they knew me and I was friendly, so I was willing to try it. Then I got a full time position as a physics teacher," Zeitlin said.
In the future, Zeitlin is interested in working for his uncle's wife in Japan, possibly as an English teacher.
"But I'm interested in working anywhere internationally, I'm curious about seeing different education systems in person," Zeitlin said.
As I went through the school asking various teachers about their experience with Zeitlin, it was apparent that everyone was proud to associate themselves with him. English teacher Melanie McFadden was one of his teachers for AP Literature, and will be one of his closest colleagues next year.
"He was a wonderful student, I would almost say a model student but that sounds kind of trite but he always made great contributions to class discussions. When I saw a few years back that he was going to substitute here I was just so happy because he was such a wonderful student. I worked with him pretty closely there and it was a lot of fun having conversations about the books he was using. I'm really looking forward to working with him next year. I think he's going to do a phenomenal job," McFadden said.
These positive reflections are echoed by Morris as well.
"As a student, you could tell right away he was brighter than the average student. His questions were always more in-depth than, you know, 'what's 2+2'. As a teacher, two things: he's brilliant, still. That hasn't gone away. But he relates to the kids really well. If you've ever been in his class you just know he relates really well to the kids and they really appreciate his knowledge and that he can take that knowledge and have them understand what he's trying to get across. The science department is really lucky to have him. Actually, we've been blessed with really great physicists along the way, we started with Ralph Bundy, then Mark Whipbull, then Carolyn Bergerhan, then Stuart Safford, and now Adam Zeitlin. That's a long line of brilliant, brilliant guys," Morris said.
Zeitlin considers himself a part of the LGBTQIA community and was raised by two mothers.
"After about eighth grade they split up, so it's always been weird for me growing up with gay parents who split up because, is their being gay relevent to their split up? Or was it just like any other parents splitting up? I always hesitate to bring it up but I think it's definitely shaped who I am," Zeitlin said.
He's also noticed the growing acceptance of the LGBTQIA+ community.
"I definitely notice more students painting their nails than when I was a student, and having longer hair. I don't think that there are more who want to, but that there are more who are willing to. And I love to see that, it's really inspiring. As cliche as it is, it gives me hope for the next generation," Zeitlin said.
Your donation will support the student journalists of Walter Johnson High School. Your contribution will allow us to purchase equipment and cover our annual website hosting costs.
About the Contributor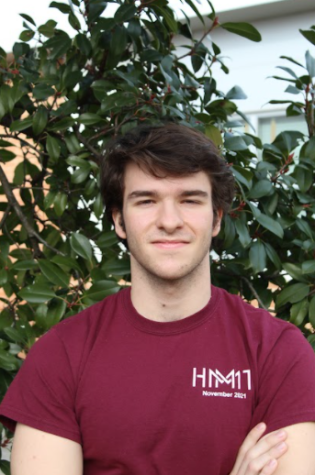 Ryan Leal, Staff Writer
Ryan is a staff writer for the Spring 2022 term. This is his senior year and he's spending it leading the Math and Physics teams at WJ.