Seniors reflect on their high school years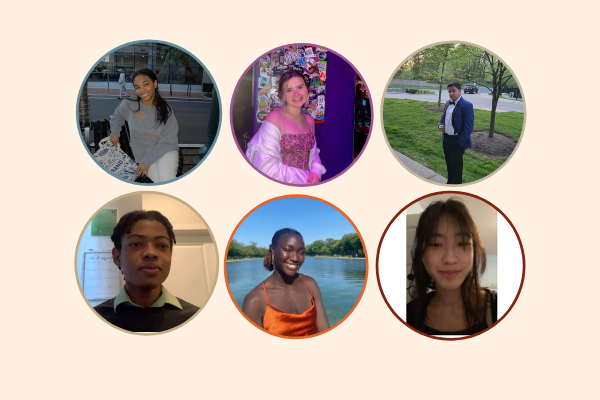 With the conclusion of Prom and College Decision Day, the high school journey of the Class of 2022 is winding to an end. As they are gearing up for the next chapter of their lives, some seniors are taking time to look back at the memories made at WJ.
Seniors reflect on what made them particularly proud in the past four years.
Senior Tata Toure is proud of being a crew team captain.
"I came from a country that doesn't even have crew. I got the amazing opportunity to do it here when I moved here. And it's really cool to not only be a part of the team, but also take on a leadership role. I've learned a lot from it. It's definitely been an achievement, something that I've worked towards and something that I've reaped the rewards from," Toure said.
Stepping out of their comfort zone and taking opportunities is a rewarding experience. Senior Sam Williams is happy that he got involved in student leadership during his senior year despite his initial concerns.
"I did think it was scary at first because I was a new student that may not be able to fit in or function as an active member in leadership. I'm glad I put myself out there because I've made so many cool friends and got so many new opportunities," Williams said.
Other students are proud of their social life in high school, from avoiding high school drama to making new friends. For senior Julia Levine, having a core friend group that she could rely on helped her feel more comfortable and confident in high school.
"
I met my core friend group in middle school, and we're still all very close to each other. We're all best friends and super supportive of each other. That's something I'm very proud of—who my friends are and how they're valued in my life.
— Julia Levine
Other students hold pride in their academic and extracurricular work in the past years, like challenging themselves with rigorous AP and honors classes.
"I'm proud of all the hard classes I've taken in high school and starting a club, Paper Bridges. Those experiences definitely helped me connect with more people," senior Amber Ahyick Wong said.
For senior Fernando Chinchilla, who entered WJ at the start of his senior year from Honduras, the clubs he joined were a source of accomplishment.
"I'm proud to be part of the Operation Smile club and the tennis team. We've had a great season," Chinchilla said.
Seniors also expressed their regrets while in high school.
"The thing that I regret the most is not introducing myself and opening up to more people," Toure said. She hoped she had been more proactive in making more friends.
Although four years sounds like a long time, they may pass by quickly.
"Something that I regret is not valuing the time in high school enough because it really did go by super fast," senior
Reagan Tyler said.
It can take a lot of effort to find a balance between the academic and social aspects of high school. Some students regret prioritizing classes and homework over having a fun high school experience.
"In my senior and junior year, I realized I needed to start having more fun than focusing on letting my grades and teachers prioritize how my life should run. And my mental health improved significantly," Levine said.
Other students regret not trying out more clubs or using counseling opportunities more frequently.
"If I could go back to when I first entered WJ, I would talk to my counselor right away, tell her what I want to do
college-wise, life-wise, and then plan out my courses with that in mind," Williams said.
Carrying four years of high school experience, seniors have advice for incoming freshmen and continuing students.
"Take a deep breath. Not everything is that serious. At the moment it might feel like everything's exploding and oh my god, I have so much work and this is so bad, but it does get better. It will be okay. You will be fine," Toure said.
Williams suggests getting the most out of the WJ experience, like classes and clubs, and encourages students to focus and tailor their education to their goals in life. WJ offers a diverse array of course options and activities, which is a great opportunity for students to explore their passions.
"Don't be afraid of pursuing what you're interested in, even if it's not a major interest," Williams said. "I joined the crochet club. I learned how to crochet. It has nothing to do with my future career. But it's fun. And you can just experience and try your hand at everything. That's what high school is for. Take advantage of it."
Chinchilla also encourages students to take the initiative in exploring new opportunities available at WJ.
"Try to reach out to different clubs and activities you enjoy so that your time at WJ isn't only about classes and academic achievements. Step out of your comfort zone so that in the coming years, you have more relationships and friendships, and you will feel extremely comfortable your senior year," Chinchilla said.
Seniors also stress the importance of communicating with teachers and counselors.
"Be friends with your counselor. If I have questions or if I need someone to talk to, I go to him now. Your counselor is someone you can check in with if you need help with things like college, your classes, school-related things," Levine said.
Seniors also offer their time management tips. Being able to use outside-out-school time wisely and prioritize certain activities are important to maintain a healthy lifestyle in high school.
"I know people say this so much, but do not procrastinate. I was the biggest procrastinator during high school and I had so much stress with all the work," Wong said.
As the seniors are looking toward graduation, their WJ experiences will continue to be important memories. Their reflections convey an insightful message to current high schoolers: explore new opportunities, take advantage of resources and maintain a balance in life.
Your donation will support the student journalists of Walter Johnson High School. Your contribution will allow us to purchase equipment and cover our annual website hosting costs.
About the Contributor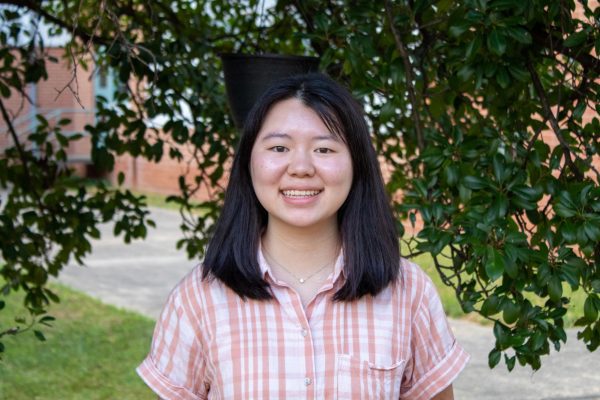 Allison Xu, Online Editor-in-Chief
Senior Allison Xu is excited to serve as Online Editor-in-Chief for her third year on The Pitch. In her free time, she enjoys writing short stories, playing...