Siblings share unbreakable bonds
In the dead of the night, behind call bars, a plan was put into action. With a rattle and a clang, the bars fell, and together, two criminals escaped from the constraints of their cribs.
Only one year apart in age, senior Katala and junior Mwisala Lupunga-Phillips have been partners in crime since childhood.
However, the story of the Lupunga-Phillips jailbreak is not unique. The parents of seniors and twins Ellen and Erin Osterman found themselves bewildered, wondering how Ellen broke out of her crib each night, which was carefully zipped up from the outside. It was soon discovered that Erin, who's crib was left unzipped due to her calm nature, had been working as an accomplice to the crime. She would wake up to help Ellen escape, before returning to bed, while Ellen wreaked havoc on the bedroom.
Relationships are unique, and the bonds shared between siblings are some of the most complicated. These types of relationships often differ in accordance with age gaps. Junior Ethan Mendes was ecstatic when his brother was born, 15 years after his own birth.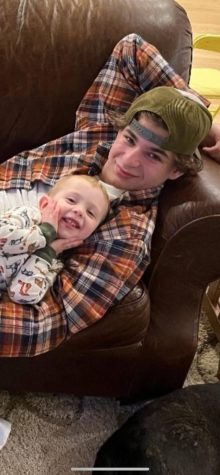 "I really do love my little brother, so I always try to make as much time for him as possible. When he goes to protection, he goes to his dad, but when his dad's not around, it's always me. So I always gotta be there for him," Mendes said.
On the other hand, only a minute apart, the Osterman twins had many of the same classes, constantly comparing grades and keeping each other on their toes.
"We're definitely more competitive. Like there's sibling rivalries for sure, but when you're the same age, I think the competition is a little higher," Ellen said.
While there is nothing wrong with healthy competition, it can also create additional pressure and high expectations.
"A lot of comparisons are made. We didn't use to compare each other often. I think it's really because our peers compared us so much, we've just grown to compare ourselves." Ellen said.
Peers, as well as family members make generalizations connected to the term, "twins" which can imply that twins are alike, or even identical in personality and emotional mindset.
"Being twins means that you guys can often be considered the same person by your parents, and that's quite detrimental to mental health," Erin said.
In spite of their feuds and discords, siblings tend to share an unspoken responsibility and protectiveness over each other.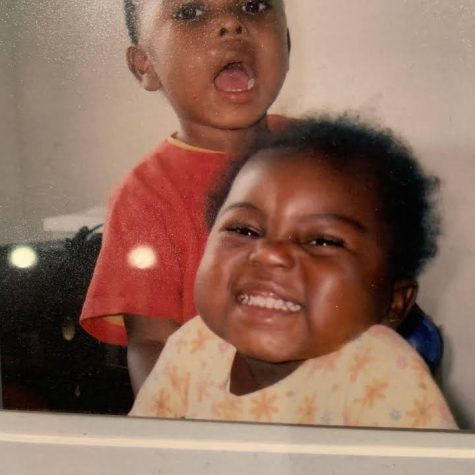 "I think [Katala] kind of keeps me in check. Sometimes I fall out of things, and I don't want to do certain things, but he definitely makes me look at how to help me in the future, and he just pushes me a lot to be a better person," Lupunga-Phillips said.
This responsibility can take on many forms, from defending a sibling from a bully, giving them a ride to school, or even changing diapers.
"[I'm] kind of at that age where [I] have some kind of responsibility and [I'm] old enough to teach him things that he should be taught, and it's not just like a hundred percent parenting. I always wanted to be a big brother because I never had a big brother growing up. So it's really nice to reflect [on] how I wanted to be treated as a kid, to my little brother," Mendes said.
While brotherly and sisterly love can be complex and sometimes messy, a healthy sibling relationship is important to maintain, especially during the difficult high school years.
"You always have your sibling. At the end of the day, that's really the only person you do have, so keep a close relationship, because that's really what matters," Lupunga-Phillips said.
Your donation will support the student journalists of Walter Johnson High School. Your contribution will allow us to purchase equipment and cover our annual website hosting costs.
About the Contributor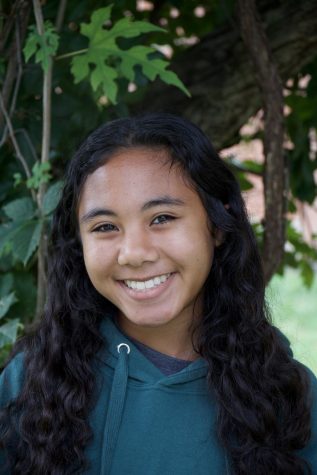 Katie Campbell, Online Editor-in-Chief





Katie is excited to spend her senior year as an Online Editor-in-Chief for the Pitch. She plays for the girls' soccer team, and enjoys food,...