Must-have video games of 2022
As the fourth quarter comes to a close, many students have begun to replace their pens with controllers. Some elect to spend their nights doing game-assigned chores for virtual neighbors, others navigate to waggling motion sensing remotes to play online sports and still more turn to adventuring through the procedurally-generated wilderness. Many of these options are often repeat experiences, pulled up for the billionth time from one's own digital library, but fresh and innovative new titles just this year have continuously come into the spotlight—some touted as groundbreaking and revolutionary, others simply praised for their playability and all enjoyable to a fault. Below is a list of 2022's hottest games thus far.
2022 Must-haves:
"Pokemon Legends: Arceus" (Switch) | January
A refreshing take on the catch-and-train Pokemon formula, "Legends: Arceus" wowed audiences upon release with its new exploration-focused style and mechanics that differentiated its play, plot and general feel from the previous core Pokemon games. While the game is set back by its limited Pokemon roster, weak story and inconsistent graphics, it is greatly enhanced by the prevalence of free-roaming Pokemon with their own new natural behaviors, strong lore tie-ins to other games and Pokedex redesign.
"Total War: Warhammer III" (Windows/Linux/macOS) | February
An epically ambitious turn-based real-time strategy, "Warhammer III" follows the grandiosity of its predecessors with an impossibly large campaign-style experience filled with complex gameplay and devilish strategic maneuvers in a fantasy universe. As the series' third and final entry, it successfully outdoes its formers in every way. While its graphics are nothing to adore—as is the trend with RTS games, with the need to prioritize performance over quality—it more than makes up for it in the sheer scale of its dozens-of-hours-long matches.
"Elden Ring" (Windows, PS4/PS5, Xbox One/Series) | February
"A Tarnished of no renown. Cross the fog, to the Lands Between, to stand before the Elden Ring. And become the Elden Lord."
The latest iteration in the gritty action-RPG "Souls" series, "Elden Ring" is by far the grandest one. As it stands on the shoulders of giants (namely, the series' own "Dark Souls III"), the game establishes its own presence and identity very well. Having tested audiences' patience with a three-year anticipation littered with multiple release delays, "Elden Ring" now shows its worth from its first few seconds of gameplay to its last few hours. A "Legend of Zelda"-style open world but embodying the gothic horror style of other "Souls" entries (very akin to the grim, "viscerally defeatist" style of "Death Stranding"), the game excels in crafting a nonlinear experience that uniquely combines the impossible brutality typical of its predecessors with rewarding progression. More compelling than the world itself, though, is what's packed in it: a rich lore and narrative designed by the great George R.R. Martin himself. All in all, "Elden Ring" is not one to miss.
"Triangle Strategy" (Switch) | March
While its name may be suggestive of an ad-filled mobile game or a generally low-tier indie game, this turn-based RPG is not one to scoff at, being the offspring of "Final Fantasy" developer Square Enix. Its design and play style are reminiscent of another Square Enix RPG, "Octopath Traveler." The game's graphics combine the nostalgic pixel style of "Octopath Traveler" with the isometric overhead view in "Fire Emblem," as well as adapting mechanics from both games.
"Kirby and the Forgotten Land" (Switch) | March
The first fully 3D entry of the action-platformer "Kirby" series, "Kirby and the Forgotten Land" is the latest and greatest representation of the longtime series formula where titular character Kirby begins the game with some light treading through the grassy plains and ends with the killing of some kind of universal deity… literally. The game makes use of new mechanics like the "Mouthful Mode" which allows it to consume and control large mechanical objects like literal cars and trucks that facilitates a whole host of gameplay mechanics (which unfortunately ends up being the key to winning the game's final "battle"); its 3D platforming and puzzle-solving echoes the styles of recent "Super Mario" games such as "Galaxy" (2007) and "Odyssey" (2017). Oh, and there's a terrifying Cronenberg-style abomination and not-Mewtwo that Kirby has to fight off to prevent imminent apocalypse.
"Tiny Tina's Wonderlands" (Windows, PS4/PS5, Xbox One/Series) | March
"Wonderlands," Gearbox Software's newest "Borderlands" spin-off and certified "Dungeons & Dragons" parody, is a hilariously unserious RPG/FPS that liberally embellishes the concept of a "medieval fantasy" without shame. While it is built upon the same general "Borderlands" system as well as the "Borderlands 2" expansion "Tiny Tina's Assault on Dragon Keep," "Wonderlands" distinguishes itself with its modified equipment system and use of melee weapons.
"The Stanley Parable: Ultra Deluxe" (Windows, macOS, Linux, PS4/PS5, Xbox One/Series, Switch) | April
The original "Stanley Parable," a multi-ending interactive storytelling piece, was released as a fan-made "Half-Life 2" mod in 2011 and later as a standalone game in 2013. Since then, it has amassed a sort of cult following for its incredibly meta directive gameplay, play-focused and player-influenced story and themes. While "Ultra Deluxe" is technically an update/remaster of the original 2013 game, the breadth and depth of new content it features—complemented by its updated graphics and game-within-a-game-within-a-game stylism—makes it worthy of sequel status. Its official nature as a remastered port forces it to begin and contain the original game within it but "Ultra Deluxe" is not hesitant to segue the player into its new content, quite literally with a door labelled "New Content." And this treasure trove of jokes, narration and easter eggs does not disappoint—the expansion that "Ultra Deluxe" offers is substantially longer than and self-contained from the original game. The expansion pokes fun at the existence of cash-grabbing sequels, engages in even more ridiculous fourth wall breaking, creates its own "sequel" environment (with an in-game "Stanley Parable 2"), performs a tiny bit of IP-stealing by speeding through titles like "Firewatch" (2016) and "Rocket League" (2015) and unashamedly embodies the "Never let them know your next move" TikTok trend with everything it does.
"Nintendo Switch Sports" (Switch) | April
A next-generation successor to the Wii's best-selling crown jewel "Wii Sports" (2006), "Nintendo Switch Sports" brings back the sport simulation genre with a bang. The game relies on the motion controls of the Switch's Joy-Con to play through its six games (tennis, bowling and swordplay as featured in past "Wii Sports" entries and new sports like volleyball, badminton and association football, with a planned release of golf). Capitalising on the Switch's upgraded hardware, "Nintendo Switch Sports" features a much-improved motion controls system that has players actually moving around and swinging their arms with high precision. While the Chibi-like design of the new game's avatars have felt like an off-putting change to some who have grown up with the Mii style, the game still allows character customization for Mii appearances.
Ports and re-releases
While previously released on major platforms before, many titles sport new looks as they make their way into other consoles.
Notably, Windows-run PCs have bolstered their markets with re-releases for hit titles like "God of War" (2018)—Sony's award-winning action-adventure poster child often universally commended as the best and bloodiest hack-and-slash of all time—and Capcom's "Monster Hunter Rise" (2021) in January; the meant-for-arcade fighting game "Persona 4 Arena Ultimax" (2013) in March; and a director's cut version of the open-world dystopian adventurer "Death Stranding" in March.
Increased attention has also been placed on porting PS4 games onto the ever-elusive PS5. While Sony, the consoles' developer, integrated backwards compatibility for most games, some development teams have gone far beyond the minimum with remasters and on rare occasions complete overhauls of their games in the process of breaking into the PS5 market. This follows titles like "Uncharted: Legacy of Thieves Collection" (2016–2017); "Cyberpunk 2077" (2020) which had largely disappointed highly-anticipative audiences with a buggy and unpolished original release, that made its official PS5 debut this February along with much-needed technical update; "Grand Theft Auto V" (2013); and grand strategy title "Crusader Kings III" (2020).
***
It's clear enough that the gaming industry has seen a strong start for the year. As development teams begin to transition to next-generation consoles such as the PS5 and Xbox Series X/S in the process of crafting bigger and more intensive games, and as RTX graphics cards slowly trudge into full usability, games from here are only going to get better and better—not only underscoring continued tech development but also highlighting persistent shifts in the game development process itself as developers seek to outdo each other more and more in scope, execution and design.
Your donation will support the student journalists of Walter Johnson High School. Your contribution will allow us to purchase equipment and cover our annual website hosting costs.
About the Contributor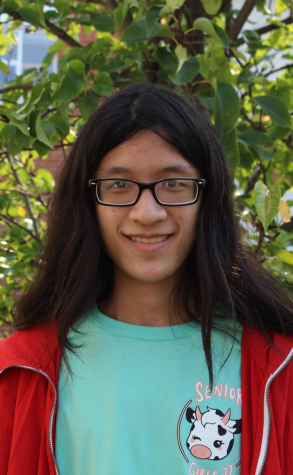 Ellie Montemayor, Senior Arts and Entertainment Editor
Ellie is excited to be this year's senior A&E editor in her second year of The Pitch. She can usually be found reading dusty old textbooks, spending...