"Learn 2 Swim": Redveil's second dive into music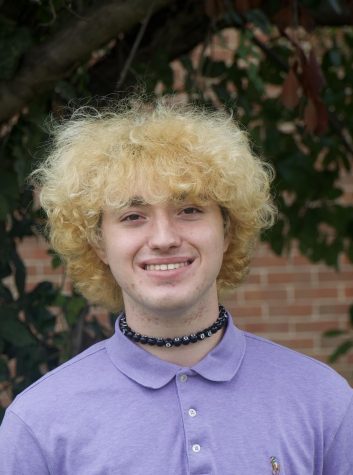 More stories from Liam Dorrien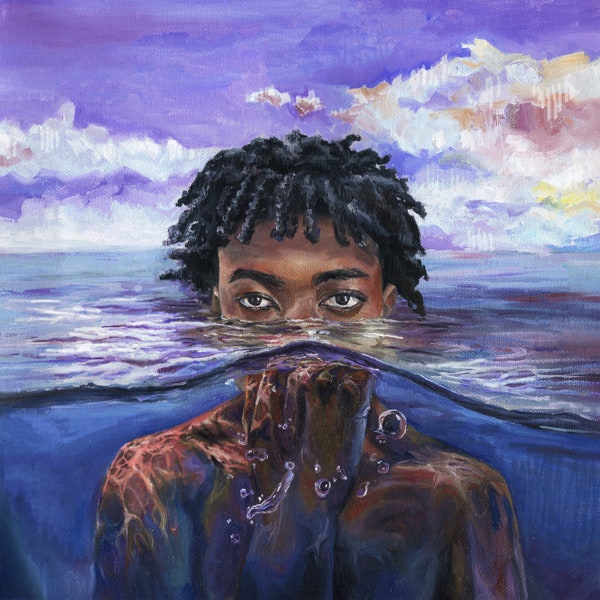 PG County's very own Redveil has dropped his sophomore album, "Learn 2 Swim," marking a considerable milestone in his blossoming rap career. Redveil began releasing music in 2019 when he was only 15 and began making waves with his 2020 single "Soulfood." His first album, "Niagra," followed in the same year, with a mix of upbeat and hard-hitting tracks that put Redveil on the radar of many in the industry. Now, following a steady release of promising singles, Reveil's sophomore album has dropped, with many hailing it as one of the best from hip-hop this year.
At such a young age, it is amazing how much of personal sound Redveil has already created. Obviously he draws inspiration, notably from MAVI and Earl Sweatshirt, but he uses his own techniques and atmospheres that make all his records unique. The overall upbeat tone, resounding horns, and the dual layers of vocals are particular signatures that make his music stand out from his contemporaries. Another defining feature of his music is the use of vocal samples as the centerpieces of his tracks, with standouts in this area being "home" and "pg baby."
Redveil has been able to pick up considerable cosigns from the likes of established rappers such as Aminé, Denzel Curry, and Saba, as well as celebrities such as Jonah Hill, who called him "My favorite artist rn" in an Instagram comment. Redveil is somewhat of a prodigy figure in the rap landscape due to his age, and it seems that all who come across him are rooting for him to dominate the scene.
"I found [Redveil] through looking for more local talent, and after he got a shoutout from Earl [Sweatshirt], I began to hear the similarities in their music… I really tuned in," junior Alec Lynch said.
A song that exemplifies Redveil's strength as an artist at his young age is the eleventh track "mars." The stripped down and bar heavy start of the song leads into a muted guitar solo that progresses it into its second stage, with a more complex beat and uplifting background vocals. The rapper then transitions the beat again, ceasing the vocal sample and moves into a piano based ballad. Redveil's impressive vocals and lyrics are on display, crafting the song around his search for support and turning up empty-handed, needing to rely on himself.
The swimming motif is what holds the album together, with many references to "keeping his trunks on the railing," staying "afloat" and "repelling to the bottom," with the songs "diving board" and "pg baby" being the heaviest on the allusions. The beautiful watercolor cover art also does a great job tying into the motif.
While not a centerpiece of his project, his features work to accentuate the sound he is working towards. Sam Truth and Mekdelawit provide a melodic counterpart to Redveil's more straightforward voice on "better" and "shoulder", and FlyAnakin and OvrKast provide complementary verses on "automatic" that ground the album with a more traditional rap sound. This only makes me more excited for the future, with the possibility of higher profile features who have more experience blending their sounds and contributing to their music's atmosphere.
"Learn 2 Swim" leaves listeners completely satisfied with a range of tracks that show the Maryland rapper's emotional and confident side, with particular standouts on the tape being "pg baby," "better" and "mars." It's hard to not be impressed merely by the fact that a 17 year old completely produced and recorded a competent full-length album, but Redveil went above and beyond with his creativity and sound development and I couldn't be more pleased with the outcome.
Your donation will support the student journalists of Walter Johnson High School. Your contribution will allow us to purchase equipment and cover our annual website hosting costs.
About the Contributor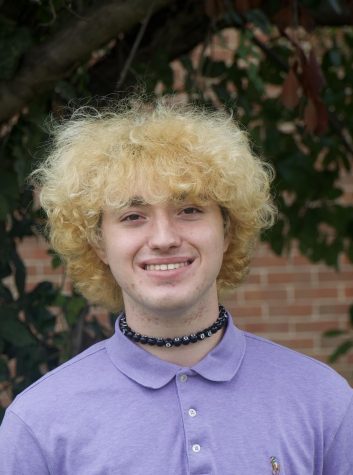 Liam Dorrien, Print Arts and Entertainment Editor
Liam is a Print Arts and Entertainment Editor and has been with the Pitch for two years. In their free time they enjoy playing guitar and watching movies.