Walker Prince's album picks of 2022
This year has promised to be one of the crazier, more unpredictable years on record as jarring world events took center stage and dominated headlines. This surreal vibe has also been mirrored in the music world.
Kanye West had beef with Pete Davidson and artists such as Gunna and The Weeknd decided to drop their music on the same day, freaking out fans and inciting chaos. Kendrick Lamar dropped after 5 years and prominent artists in the YSL rap group got hit with RICO charges.
There's no telling what else music fans will have to endure for the rest of the year. Having said that, 2022 is going to go down in history as an infamous music year. Major artists and exciting new music are already out, providing us with the distraction we need to navigate our exit from these crazy times.
Here are some of my picks for this year's best albums so far:
2 Alive by Yeat
I think it's only right that this list starts off with the new hip-hop sensation, Yeat. 2 Alive solidifies Yeats's spot as the king of the underground hip-hop scene with infectious flows and production through his new album. There is one major issue, however. Yeat is a one-dimensional artist and lacks variety and sounds and with 2 Alive being 20 songs long, the album became redundant. Another problem is the longevity of his sound. I don't see Yeat lasting another year if he continues to drop albums like this. But for what it is, it's a fun, trippy and enjoyable album.
CAPRISONGS by FKA Twigs
Next up is the heavily anticipated FKA Twigs album, Caprisongs. Twigs' album features an ethereal yet human atmosphere on the mixtape. Every little detail makes this album what it is, such as the cassette clicks at the beginning and end of songs. Twig demonstrates control of the song and her presence is felt on each track. The album also features a wide array of phenomenal features from The Weeknd, Shygirl and Jorja Smith and includes equally good production from musician and producer El Guincho.
Ants From Up There by Black Country, New Road
Ever since Black Country, New Road released their incredible debut album last year, fans have been left craving more. The album strays away from the modern sound of rock/alternative, drawing a larger focus on creating a thoughtful ambiance and atmosphere. It's truly a special listen from front to back. The raw emotion and vulnerability that lead singer Issac Wood shows make the album a moving and inspiring masterpiece. The theatrical yet minimal production on this album also stands out.
Once Twice Melody by Beach House
Unsurprisingly, the new Beach House album, Once Twice Melody, is a freeing and beautiful listen. Beach House has gained notoriety for its ability to craft vast sounding euphoric songs that use vocals as an instrument rather than a dominant aspect. However, at 1 hour and 30 minutes of run time, this album experiments with their traditional formula. In this project, they stretch out their songs significantly to allow for instrumental passages and transitions that immerse the listener into the world of this album.
SICK! by Earl Sweatshirt
Earl Sweatshirt takes a completely separate approach from his 2018 album, Some Rap Songs (SRS), as trap and larger scale beats replace the choppy, euphoric driven loops frequently found on SRS. SICK! only includes 2 listed features, Zelooperz and Armand Hammer, which allows it to be a more personal sounding project. The album is also relatively short, coming in at 10 songs and 24 minutes of run time. While Earl boasts a catalog that has extreme replay value, this album falls flat compared to the rest of his work. However, this is still a relatively impressive work that makes a mark in its limited run time.
Vices by Weiland
After dropping two phenomenal singles in 2021, Weiland finally dropped his highly anticipated album, Vices, last april. This album was unlike anything he has ever dropped before. Weiland stepped away from his traditional trap sound and made an industrial synthpop album with catchy yet depressing tunes and over-the-top production. Throughout the album, Weiland takes an introspective look into his own vices, indulgences and problems, whether it be depression, drug addiction, fake friends or being hard to love.
Mr. Morale & the Big Steppers by Kendrick Lamar
The opening lines of this album sum it up perfectly: "One-thousand eight-hundred and fifty-five days, I've been goin' through somethin'." Kendrick comes back after 5 years and talks about all the things he's experienced, such as childhood trauma, father complications, therapy challenges, religion and domestic disputes. All of these make for an uncomfortable listen, especially with songs like "We Cry Together" and "Aunties Diaries." Throughout the album, there is a consistent mix of bangers and enjoyable songs, including some of the more deep and reflective songs that Kendrick is known for. Overall, Mr. Morale & the Big Steppers is a beautiful album that takes risks and strays away from the "typical" Lamar album.
Your donation will support the student journalists of Walter Johnson High School. Your contribution will allow us to purchase equipment and cover our annual website hosting costs.
About the Contributor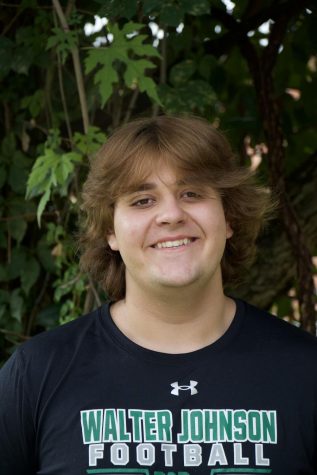 Walker Prince, Social Media/Marketing Coordinator





Walker Prince is a senior social media manager for The Pitch. In his free time he blogs hip hop music (@Rawculturerap).