Students stand up for Roe v. Wade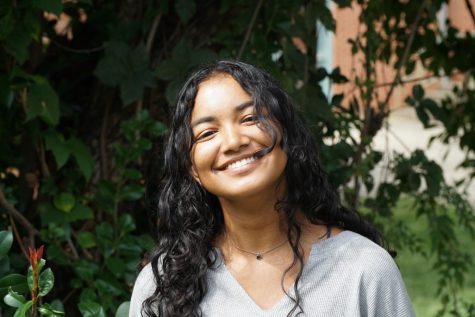 More stories from Sydney Fraser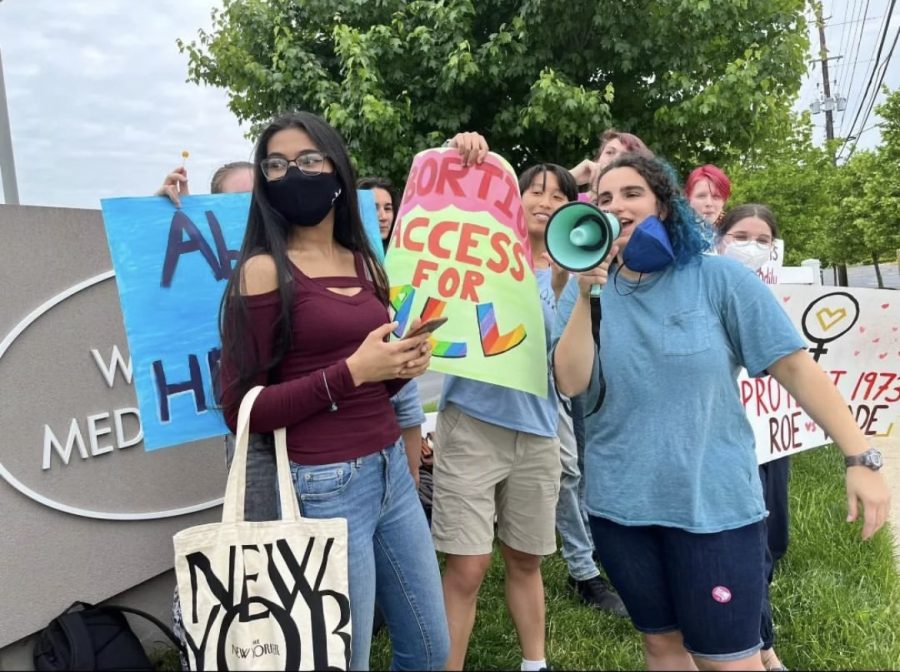 In 1973, landmark Supreme Court case Roe v. Wade protected the right to have an abortion. This case has changed and potentially saved the lives of millions of people across the country but recently, the right to an abortion has been at risk.
Last month, the Supreme Court voted to overturn Roe v. Wade after declaring that the right to an abortion is not protected under the Constitution according to an initial draft majority opinion obtained and published by Politico.
With regard to the depth of abortion and the threat of overturning Roe v. Wade looming, junior Maanya Upadhyay organized a rally just down the street of WJ in front of the Wildwood Medical Center on May 23.
Within the medical center, you'll find an abortion clinic that performs late-term abortions, making it a destination no stranger to pro-life protests. It isn't uncommon to drive past that street corner and see people, generally older, protesting against the right to an abortion.
"
A lot of the time, they're showing these awful pictures of dead fetuses and I thought it was a great spot to have a protest."
— Maanya Upadhyay
The decision to overturn Roe v. Wade could have such a widespread impact that could potentially impact millions in the future. Believing in the power of protest, Upadhyay was motivated to speak up about her beliefs.
"This established a right to privacy and this could overturn a number of other cases. For example, the legal right for same-sex marriages derived from Roe v. Wade's right to privacy. By overturning that, who's to say you can't overturn all of these other statutes we've established so far," Upadhyay said.
Thinking about how far the country has come in terms of so many important issues, attendees believe that it is crucial, now more than ever, to use their voices to show people in power that overturning Roe v. Wade could be dangerous.
Many people feel powerless tackling an issue so large, especially as students. Attempting to make changes will greatly impact their generation in the future. Protesting can give students the power to make their voices heard.
"As a student, I feel like I can't really do that much. I'm not in a legislature and I don't have political power. It feels like protesting is one of the ways where I can actually make it shown that I care about this and I have an opinion," junior Ella Tzeng said.
Tzeng has also attended the March for Our Lives, a student-organized gun rights protest that took place in Washington, DC in 2018. They are also open to going to more protests in the future.
"I wanted to go out there and just show that students like us find this an important topic and something that needs to be talked about," Tzeng said.
There are so many issues other than abortion such as gun control and climate change that students feel strongly about. Protesting these issues gives students a say in taking important steps for the future.
"Protest is a way for us to find our voices in a world where they are dismissed or drowned out, a physical declaration that we are here and we matter. That's why we need to readily and frequently protest for our beliefs and do all in our power to protect that right," junior Talia Day said.
Your donation will support the student journalists of Walter Johnson High School. Your contribution will allow us to purchase equipment and cover our annual website hosting costs.
About the Contributor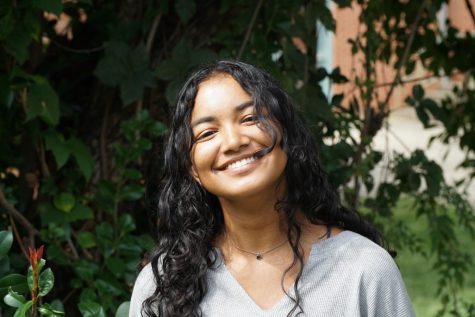 Sydney Fraser, Layout and Design Editor
Sydney Fraser is a senior excited for her first year as Layout-Design editor on the Pitch. In her free time, she enjoys dancing, and hanging out with friends.